Where to Pre-order the iPhone 5
Yesterday, Apple finally announced the new iPhone 5, a device that blends fast data speeds with a larger retina display. And tonight, the iPhone 5 pre-order period will begin with Apple, the iPhone 5's carriers and at least one third-party retailer taking early orders for the new device. Here is everything you need to know in case you want to pre-order an iPhone 5.
The iPhone 5 will be heading to the 4G LTE network's of AT&T, Sprint and Verizon in the United States. And with its 4G LTE data speeds, larger display and numerous other upgrades, the iPhone 5 is a device that will be gobbled up by millions of consumers.
That means that it may be hard to come by, at least in the first few weeks. And that's what makes the iPhone 5 pre-order all that more important. It's not just about getting the iPhone 5 on its release date, it's ensuring that you don't have to wait a month or so to get your hands on it.
Read: iPhone 5: AT&T vs. Verizon vs. Sprint – Which Carrier is Best?
Tonight, that pre-order period will begin and it's certainly possible that Apple and its carriers here in the United States will see their pre-order stock deplete quickly. So, what better way to prepare than to equip yourself with the pre-order details.
Here, we will outline all of those for Apple, AT&T, Sprint and Verizon as well as confirmed and likely third-party retailers.
Apple
Apple confirmed to Wired that it will be taking iPhone 5 pre-orders through its website starting at 12:01am PST. That means folks on the western portion of the United States won't have to stay up as late as those on the east coast to get the job done.
Those of you on the east coast looking to pre-order the iPhone 5 through Apple's website will have to do so at 3am. That's obviously not the most optimal time for many of you so make sure you brew lots of coffee.
Read: How to Make Sure You Get an iPhone 5 On Release Day.
With the pre-order for the iPad third-generation, Apple's website melted under the pressure of customer, likely one of the reasons it starts the iPhone 5 pre-order period so early in the morning. Still, we imagine that customers might run into some hiccups so as patient as one can possibly be that early in the morning.
Those who aren't able to pre-order the iPhone 5 through Apple but still wish to buy it directly through the company will have to brave the lines at Apple Retail locations on September 21st.
Doors will open at 8am local time on that date.
AT&T
AT&T is currently mum on the specifics of its pre-order for the iPhone 5 but there is no way that it won't have the device up for pre-order around midnight tonight. Both Sprint and Verizon will offer the device at midnight and AT&T would not want to give them such an advantage in the battle for the hearts of potential iPhone 5 customers.
The carrier's website has had issues with Apple pre-orders in the past so again, if its slow tomorrow morning, remain patient.
https://www.youtube.com/watch?feature=player_embedded&v=pVN8UPBOyvw
We've also heard that its website has a bug that could directly affect many customers who are looking to pre-order the iPhone 5 through AT&T, so be sure to have all relevant information available in case something is amiss with your account.
We imagine AT&T will have plenty of iPhone 5's in stock at its retail stores starting on September 21st for those that aren't able to or don't want to pre-order through its website.
Sprint
Yesterday, Sprint announced that it would begin taking pre-orders for the iPhone 5 through its website starting at 12:01am PST. That means those looking to get it through Sprint will have to stay up late with everybody else.
Sprint has not disclosed any sort of details in regards to in-store availability on September 21st but we expect that it will host the iPhone 5 on release date for those that aren't lucky enough score a pre-order.
Verizon
Verizon Wireless confirmed today that it will begin taking pre-orders at 12am PST, a whole minute before Sprint puts its iPhone 5 up for sale. That minute delay likely won't mean life or death for those looking to pre-order the iPhone 5 but it's good information to have on hand nonetheless.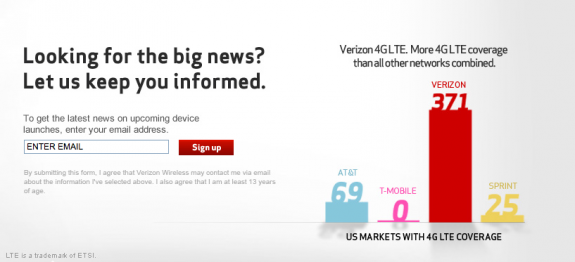 The carrier, like AT&T and Sprint, will more than likely have the iPhone 5 up for sale on its September 21st release date as well.
Best Buy
The third-party retailer confirmed to Gotta Be Mobile that it will indeed be taking pre-orders for the iPhone 5 starting tomorrow, September 14th. However, the retailer is still short on the details.
What's unclear is whether or not customers are going to have to put down a payment when reserving the iPhone 5. In the past, this has been a requirement that customers pre-ordering Apple products through Best Buy have had to fulfill.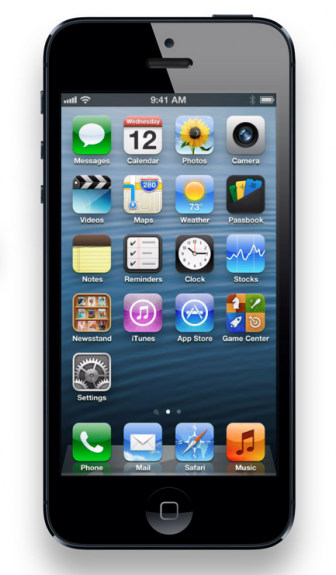 Best Buy often requires that down payment be a $50 Best Buy gift card. That gift card can be used toward anything in Best Buy but customers would be smart to put it towards the cost of the iPhone 5.
The retailer also usually has a limited supply so if you plan on pre-ordering this way, be sure to be there early and be sure to come ready to spend some money.
RadioShack
Thus far, RadioShack, who normally sells the iPhone, will be taking pre-orders at its retail stores per its Twitter account.
Pre-order the Apple #iPhone5 at your local @radioshack store starting FRIDAY, Sept 14th! Which version will YOU be pre-ordering? #RSiPhone

— RadioShack (@RadioShack) September 13, 2012
No word on pricing yet so at this point it's safe to assume that RadioShack will charge $199.99 for the 16GB iPhone 5.
Wal-Mart
Lastly, Wal-Mart confirmed to us that it will also be putting the iPhone 5 up for pre-order Friday and the company provided more clarity than rival Best Buy.
Starting at 8am local time on Friday, Wal-Mart will offer an iPhone 5 pre-order process that consists of the following steps:
Pick up a reservation card in the wireless and/or connection center at their local Wal-Mart.
Pay a $25.00 deposit toward the purchase of the iPhone 5.
On September 21, they will bring their reservation card and receipt to the store where they originally purchased the reservation card.
Customers that pre-order will receive a $4.99 VUDU movie credit toward the purchase of any movie of their choice.
It's as simple as that.
We should not that Wal-Mart will be charging less than Apple, the carriers and quite possibly Best Buy and Radio Shack as well.
The retailer will offer up the iPhone 5 starting at $189.97 for the 16GB model. $199.99 is the asking price of most everyone else.

As an Amazon Associate I earn from qualifying purchases.