iPhone 5 Release Date All But Confirmed for September
The iPhone 5 release date appears to be all but confirmed for September after several reports confirmed the rumored launch date for the device.
Last night, a report from iMore claimed that Apple would be announcing the iPhone 5 at a media event on September 12th. The report also claimed that the iPhone 5 release date is, in fact, September 21st, a date that had been rumored in the past.
Today, a number of reliable publications have chimed in confirming this date to be the truth which means that a September iPhone 5 release date seems all but certain at this point.
Read: Claimed iPhone 5 Caught On Video with New Design.
AllThingsD says that it's own sources say that Apple does have an event scheduled for the week of September 9th and that while they cannot confirm it to be an iPhone 5 event specifically, it seems likely given the timing.
Jim Dalrymple of The Loop has thrown his weight behind the original report's September 12th and September 21st claims.
The New York Times has also chimed in to say that Apple has an iPhone 5 event planned for September 12th. It makes no mention of the iPad Mini in its claim.
And finally, The Verge also says that Apple does indeed have something planned for September 12th.
Given that Apple likes to release its devices shortly after announcing them, it would seem as though the iPhone 5 release date will indeed take place during the month of September and not during October as was previously thought.
Apple launched the iPhone 5 in October of 2011 which left many to believe that it would do the same with the iPhone 5. It's possible that it might, nothing here it set in stone, but a September date is looking likely.
The iPhone 5 is expected to include a number of upgrades over the iPhone 4S.
Rumored features include a 4-inch display, 4G LTE capabilities, NFC support and 1GB of RAM tucked inside of its design as well as a quad-core processor, a thin design, a metal backing instead of a glass one and a high-definition front-facing camera for improved video chat.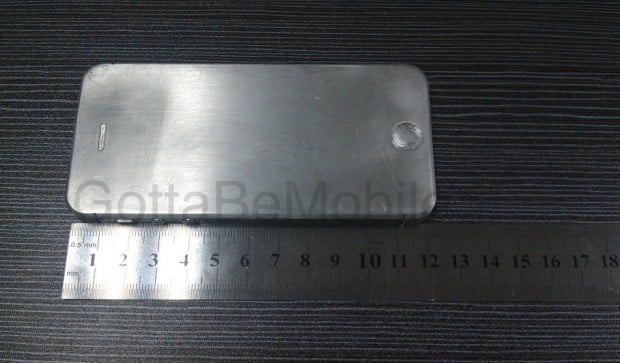 Our exclusive engineering photos depicted a taller iPhone, something that seems to signal that Apple plans on introducing a larger display on the iPhone 5.
Read: Fully Assembled iPhone 5 Shown In Latest Leaked Images.
Apple is also rumored to be announcing an iPad Mini sometime this fall though, it's unclear if it will announce the iPad Mini at the iPhone 5 event or if it will announce it later.
The iPad Mini's specific release date has not yet been rumored either.