iPhone 5 Release Date Pegged for August
The iPhone 5 release date is again rumored to be taking place in August.
According to sources of Know Your Mobile, Apple will announce the device during a keynote speech at an event that is apparently scheduled to take place on August 7th with a release presumably coming that day or shortly after.
This rumor goes along with a another rumor that had Apple upgrading the iPhone 5 release date to either August or September.
If true, this would mean that Apple would be launching the phone two months before the iPhone 5's expected launch date of October. This would also mean that the iPad Mini, a device that is rumored to be launching alongside the iPhone 5 would be launching early in August as well.
Speculation about the iPhone 5 release date and its features is rampant ahead of its expected fall launch. Apple of course has not confirmed anything leaving consumers wondering when the company will launch the iPhone 5 and what features will be on board when it finally does.
iPhone 5 Release Date
Thus far, we've seen the iPhone 5 release date rumored to take place during the months of August, September and October. October seems like the most logical choice because that's when Apple launched the iPhone 4S in 2011 and Apple is a company known to follow yearly cycles.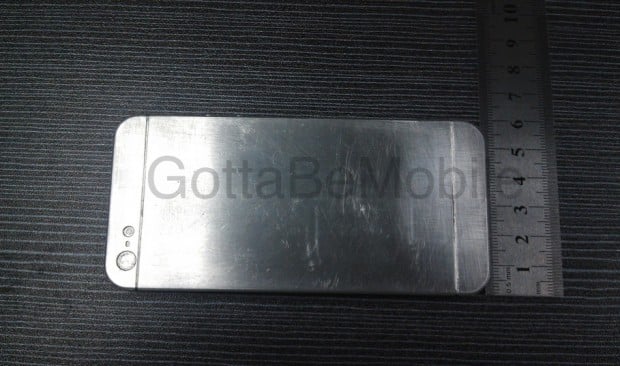 Read: iPhone 5 Release Date – What to Expect This Fall.
We've also heard that Apple might be bumping up the launch of the iPhone 5 this year to either August or September but thus far, there are only whispers and no physical evidence of that taking place.
iPhone 5 Rumors
As for the device itself, the iPhone 5 is rumored to be many things. Our exclusive engineering sample photos revealed a slightly taller, slightly thinner design and new engineering samples showed off a device that was much thinner.
The iPhone 5 is also rumored to have a quad-core processor, 4-inch display, 4G LTE data speeds, and quite possibly a metal back to replace the glass.

As an Amazon Associate I earn from qualifying purchases.