iPhone 5 Release Date Rumor Roundup: October Looks Likely
As Labor days has come and gone without a new iPhone for the first time in years, we begin to see a collection of new rumors relating to an iPhone 5 release date.
We expect Apple to launch the iPhone 5 this in the near future, alongside iCloud and iOS 5, but there has yet to be an announcement. PReviously, I shared a potential iPhone 5 release timeline, which stepped backward through the events and steps that need to happen before the iPhone 5 can land in stores and eventually your hands.
We've been hearing rumors about an October launch for a while, and given the lack of an announcement, and a slew of new rumors, October is looking more and more likely.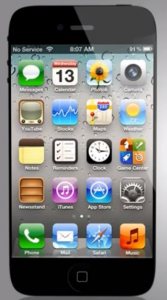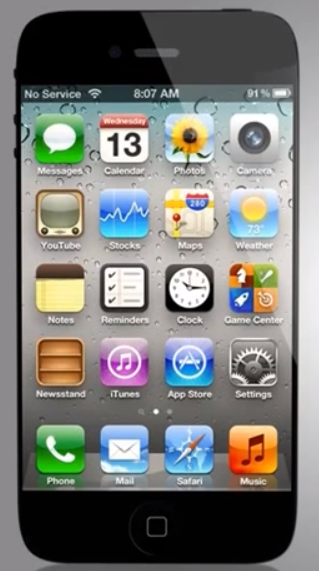 iPhone 5 Release Date Rumors
September 30th – Early rumors suggest that the iPhone 5 will be available for pre order on September 30th. We need an announcement soon to make this a reality.
First Week of October – Lining up with the early pre-order rumor, we are now hearing additional rumblings about an iPhone 5 launch in early October. These rumors come by way of Best Buy, which is prepping for a Sprint iPhone 5 launch in the first week of October. This could just be Best Buy reading in to the same rumors as we are, but it's worth noting.
October 21st – Another rumor coming in by way of a Best Buy is a scheduled "Apple fixture installation," which requires a manager to be on site earlier than normal. This is My Next reports that this type of installation and manager request syncs up with the iPhone 4 launch.
Supporting Evidence
While these iPhone 5 release date rumors don't come with a specific date, they are activities we would expect before the iPhone 5 arrives.
iCloud an iOS 5 Training – 9to5Mac reports that Apple stores are in the process of training employees for iOS 5 and iCloud. This typically happens a few weeks before a launch, so that employees are ready to answer customer questions. While this training could be limited to the launch of iOS 5 and iCloud, it is more likely that Apple plans to roll out iOS 5 and the iPhone 5 at the same time.
Best Buy Mobile Manager Meeting – Also coming in via This is My Next is a tip that Best Buy Mobile Mangers are scheduling a meeting to "discuss upcoming BIG release dates". If the iPhone is launching in mid to late October, Best Buy Mobile Managers could have the information they need to share by this date, which means we would see an Apple announcement by the first week of October.
Why We Believe in October
Yes, we are putting a lot of stock in Best Buy, but the company has one of the largest retail footprints for consumer electronics. Best Buy's reach and size lend some credibility to these rumors, but the frequency of believable rumors also help.
One of the things that has been missing through much of August is a good number of credible launch date rumors. It's not that all of these rumors are correct, but as sources like Best Buy and Apple begin taking the steps we expect, an iPhone 5 release date of October becomes more likely.
Then again, Apple can release an iPhone 5 whenever it wants.

As an Amazon Associate I earn from qualifying purchases.