iPhone 5 Release Date Rumor Roundup
There has been a lot of talk and a lot of rumor surrounding the iPhone 5 release date which will almost assuredly take place sometime this fall. The device has been rumored to be coming out in a trio of months that land in the fall and Verizon itself has even pointed to that as being a possibility. Here, we want to take a look at all the current release date rumors and look at whether they make sense or not.
Since before WWDC, iPhone 5 release date rumors have swirled. And now that WWDC 2012 has come and gone without any sort of iPhone 5 announcement, consumers have turned their attention to the fall months. And for good reason.
Read: iPhone 5 Release Date: What to Expect This Fall.
Last year, Apple launched the iPhone 4S in the month of October. The announcement came at the beginning of the month, was followed by the release of iOS 5, and then the release of the iPhone 4S shortly afterwards on October 14th.
Many have assumed that Apple would follow the same launch pattern for the iPhone 5. However, this year we've seen release dates pop up in a multitude of months which has lead many to wonder whether Apple will stick to its cycle with the release of the iPhone 5.
Let's take a look at all the current rumored release dates in this iPhone 5 release date roundup.
August
While it seems unlikely, the iPhone 5 release date has been pegged for August.
First, it was Chinese website, Sina.com who cited supplier sources in Taiwan, in saying that the device could launch as early as August and could see a release in September as well.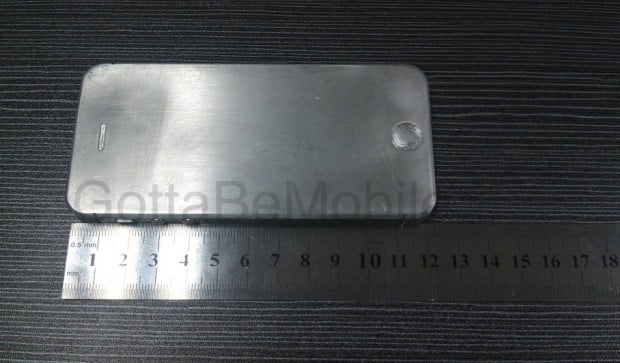 That launch month was then backed up with a report from KnowYourMobile who claimed that the iPhone 5 would be launching on August 7th, way ahead of its presumed October launch date.
An August launch of the iPhone 5 is definitely possible, considering Apple hasn't yet announced anything, but it seems extremely unlikely based on Apple's past hardware product launches. Throw in the fact that Verizon has hinted that the iPhone 5 might launch in Q4 and it's safe to be skeptical about an August launch.
September
An August launch seems like it's out of the question. However, a September launch, one that could potentially appease Wall Street, makes a little more sense.
September has been rumored as an iPhone 5 launch month many times in the past. Sina.com has said that September could be the iPhone 5's possible launch month and their report has been joined by numerous others.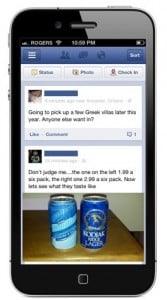 KGI analyst Ming-Chi Kuo has said that the iPhone 5 will indeed launch in September of this year and the launch will be followed by a release of Apple's iPad Mini, the company's smaller 7.85-inch iPad later in the month.
Read: Wall Street Could Force Early iPhone 5 Release Date.
A report from Digitimes stated that Apple sent orders to Pegatron for the next iPhone and that the device is apparently slated to hit shelves at some point in September, a month earlier than the iPhone 4S launch. That rumor seems to be backed up by reports that stated that production of the iPhone 5 has indeed started at Pegatron.
A French blog called App4Phone has claimed a specific release date in September for the iPhone saying that it will hit shelves on September 21st.
Again, while September seems like it has an outside shot at being the iPhone 5's launch month, it's possible that Tim Cook and Apple could release the iPhone 5 in September in an effort to boost iPhone sales and revenue before the end of the fiscal year on September 29th 2012.
While this would have been out of the question with Steve Jobs at the helm, new CEO Tim Cook is focused on dividends, investors and numbers and that could mean an early launch.
October
Despite Tim Cook's views and the whispers of specific release dates in August and September, October remains the front-runner for an iPhone 5 release.
There have been reports claiming an October release date for the iPhone. For instance, South Korea's Maeil Business Newspaper claimed that the head of human resources at Foxconn's Taiyuan factory said that the company will be launching the iPhone 5 in October.
Verizon's CFO Fran Shammo has also hinted at a Q4 release. The month of October just so happens to fall into Q4.
Read: iPhone 5 Release in October Bolstered By Lack of iOS 6 Beta.
The main evidence of an iPhone 5 launch date in October is from Apple itself however. Apple is a company that follows a yearly release pattern for its product releases. Most recently, we saw it in action when the new iPad launched in March, a year after the iPad 2.
In addition, Apple will need to give carriers like AT&T and Sprint time to expand their 4G LTE networks. The iPhone 5 is presumed to have 4G LTE data speed capabilities and a  launch in August would definitely not allow either carrier enough time to widely expand their networks. A September launch would make it tough.
As of yet, we haven't heard about a specific October release date for the iPhone 5.