iPhone 5 Release Means No Vacation for Apple Employees
Apple is apparently denying vacation requests for employees trying to take days off the second week of October, pointing to an iPhone 5 release date of either October 14th or 15th. There are two blocks of days the second week of October that point to both an iOS 5 and iPhone 5 release.
According to Apple Insider, at least some Apple is rejecting at least some staffers' vacation requests between October 9th and 12th.  Apparently October 13th isn't being blocked off, but October 14th and 15th are no-vacation zones as well. When Apple launched iOS 4.o, it did so a few days before it launched the iPhone 4.
(Read: iOS 5 Release Date and What to Expect from iOS 5)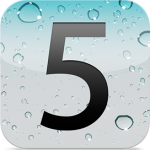 Apple launches rarely launches new products and when it does it needs all hands on deck. Apple launched the iPhone 4 almost exactly 15 months ago, which means there's a lot of pent-up demand for the iPhone 5. While many iPhone 5 buyers will order online, we still expect to see long lines at Apple retail stores. According to our recent survey, 44% of iPhone 5 buyers plan to buy their iPhones at retail locations on the iPhone 5 release date. Apple employees will surely be working overtime to wrangle the crowds and sell more than a million copies of the iPhone 5 on launch day.
The vacation black out jives with a couple of the latest rumors we've heard. Some AT&T customers are seeing their iPhone upgrade eligibility dates bumped up to October 13. Apple board member and former United States Vice President Al Gore stated that new iPhones would launch in October. Verizon recently kicked off what appears to be an inventory clearance sale, offering customers early iPhone 4 upgrades for just $120.
The iPhone 5 has not been officially unveiled by Apple, but it is still the year's most anticipated mobile phone. It will run iOS 5, Apple's new mobile operating system and include an array of new hardware features.
The iPhone 5 launch may be more complicated than ever if rumors of Sprint joining the iPhone party prove to be true. Apple's never launched an iPhone on multiple carriers in the U.S. before. AT&T was still the exclusive iPhone carrier when Apple released the iPhone 4 on June 24, 2010. Verizon was only added to the mix in February of this year. This means Apple will have to stock its retail stores with an array of iPhones instead of just two models, as it did when it launched the iPhone 4.
There are rumors swirling about that Apple's iPhone 5 will be a 'global phone', which means there could be one model that works on AT&T, Verizon and Sprint. That would make it easier for Apple retail employees to deal with the crowds by simply asking them which capacity and (possibly) color they wanted rather than adding carriers to the mix.
https://www.youtube.com/watch?v=LLJIef-e-7g&feature=player_embedded
When iOS 5 does land on customers iPhones, Apple should expect a surge of customer support calls. The iOS 5 release will be a major upgrade for iPhone 4 and iPad owners. You can take a peak at iOS 5 in the video above.
This is the first time Apple's launching an iPhone just before the holiday season, which is already Apple stores' busiest season. The launch of iOS 5 and the iPhone 5 will likely mean even fewer breaks for Apple salespeople and Geniuses.

As an Amazon Associate I earn from qualifying purchases.