iPhone 5 Rumors: 4G LTE, NFC, Fall Release Date
The iPhone 5 rumor mill is at it once again and this time it's a trio of rumors about the iPhone 5's release date and features that have come to the surface.
BGR is reporting that the iPhone 5 still hasn't hit production, as was previously reported, but that the device is still on track for a fall release date.
Apparently, the iPhone 5 is still in the stages before the device is manufactured and specifically, it's said to be in the EVT3 stage of the engineering test stage. That is the third revision of the engineering testing stage.
Read: iPhone 5 Release Date – What to Expect this Fall.
The device that will hit the shelves sometime this fall has apparently not hit the production lines yet.
The report also goes on to note some of the features of the next iPhone, specifically 4G LTE capabilities, NFC support and 1GB of RAM tucked inside of its design.
All three features have popped up as rumors in the past so it's not surprising to hear that they will likely be on board the iPhone 5 when it arrives.
4G LTE would allow for the iPhone 5 to boast data speeds up to 10 times faster than those found on normal 3G. NFC support would allow iPhone 5 owners to use their phone as mobile payment solution. And 1GB of RAM would ensure a smoother experience over all.
iPhone 5 Release Date
The iPhone 5, Apple's sixth-generation iPhone, has been rumored to be coming out in the months of August, September or October with October being the likely launch month for the device.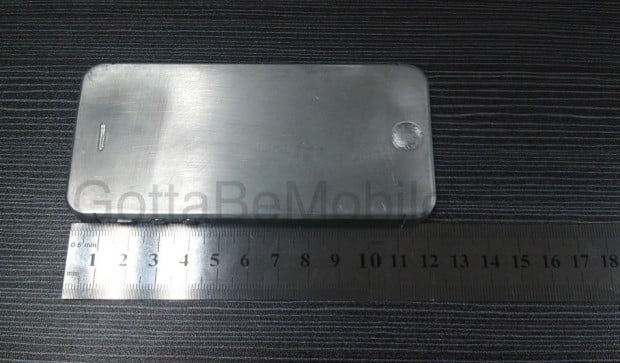 Read: iPhone 5 Release Date: What to Expect From Carriers.
Apple released the iPhone 4S and iOS 5 in October of 2011 and we expect the company to follow a similar cycle with the iPhone 5 and iOS 6.
A specific release date for the iPhone 5 is, as of yet, unknown.
iPhone 5 Rumors
The iPhone 5, in addition to NFC, 4G LTE and 1GB of RAM is rumored to have a several other new features on board as well.
Our exclusive engineering samples seemed to show a taller iPhone 5, which could mean that the device is going to have a larger 4-inch screen.
It's also rumored to have a quad-core processor, a thin design, a metal backing instead of a glass one and a high-definition front-facing camera for improved video chat.