iPhone 5 Rumors Heat Up: Release Date, No Redesign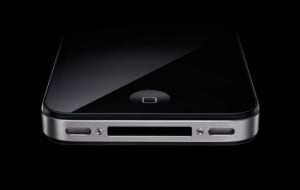 The launch of the Motorola Droid Bionic has come and gone and now, we turn our attention to the next big device that is supposed to be headed to shelves at some point in the next few weeks. That device of course is Apple's iPhone 5 or iPhone 4S, depending on whom you ask. Unlike the Bionic's launch, the next iPhone remains shrouded in mystery before launch and today, more rumors have leaked out that add some more mystery to one of the most anticipated phones of the year.
Analyst Ming-Chi Kuo is telling MacRumors that Apple is apparently going to be sending the gold version of iOS 5 to its assembly partners between the dates of September 23rd and September 30th. If true, this would likely mean that the next iPhone will likely launch in the middle of October. Remember, they are making millions of these, so it would be tough to install new software over night.
Kuo also states that he has seen nothing that suggests Apple's next iPhone will feature a re-design. He instead states that the iPhone 4S, a phone that is believed to not be much different, form factor wise, from the iPhone 4. And while it's possible that this device may be a decoy of some kind in order to keep the real iPhone 5 a secret, he says that he hasn't seen any sign of a redesign in Apple's supply chain.
The analyst also shares a few details about what he believes will be coming with the next iPhone. It will purportedly feature:
512MB of RAM w/ A5 chip
A camera whose thickness apparently prevented the next iPhone from being thinner
A 3.5-inch display
Glass on the front and back
We've heard about the possibility of the dual-core A5 chip so that makes sense, however, we have also heard that the screen size may have increased and that the device would feature a thinner design and possibly come without the glass found on the iPhone 4. Maybe a return to aluminum.
Obviously, nothing is set in stone here. Reports seem to contradict other reports daily so really, the iPhone 5 still remains a complete and utter mystery.
But, based on these new rumors, could you see yourself picking up an iPhone 5? If not, what would you want instead?

As an Amazon Associate I earn from qualifying purchases.