iPhone 5 Screen Repair Reportedly Coming to Apple Stores
Apple is indeed preparing to lower the cost of screen repair options for its latest iPhone, the iPhone 5.
According to information shared with MacRumors by a tipster with inside knowledge of Apple's plans, Apple has already began replacing the screens of its iPhone 5 device at its retail locations across the world. A screenshot of the memo sent out to Apple Store managers also confirms the new service, supposedly.
The new program should result in $1 billion in savings for Apple, and as Apple will only be charging iPhone 5 users who don't have Apple care $149.99 to repair their screen, it'll also drive down the cost of other display repair outlets who's prices had been slightly higher than what Apple is now charging.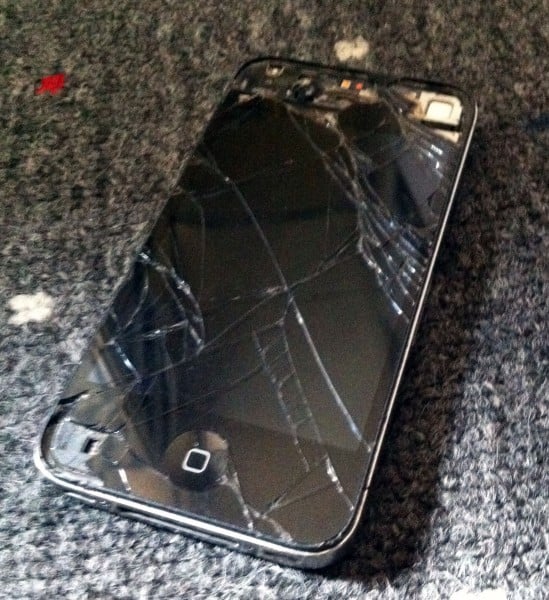 With AppleCare+ users will only be charged $49 every time they need to replace the screen on their iPhone 5, however that's after a $99 subscription fee to the service. Previously, Apple charged users without AppleCare a $229 to replace the screen in their device.
MacRumors also believes that Apple will make other sweeping changes to its lineup of in-store hardware services in the coming months. Allegedly, the company will introduce in-store repairs for iPhone cameras, power buttons, and logic boards sometime in July.  The company may also introduce new payment and subscription models based on the devices a user owns instead of tailoring the price of AppleCare to the device the user wishes to purchase the warranty service on as it does today.
Read: iPhone 5 is Easy to Break, Expensive to Repair
Lower priced screen replacement will come as good news to many iPhone 5 users. A report by MarketWatch recently examined the prices of the components and repair services that users rely on to fix their iPhone after an unfortunate fall. That report asserted that Apple had been manipulating the prices of components used in repairs in order to keep third-party repair services pricing relatively high.
Read: Gallery of Broken iPhone Will Make You Run for a Good Case
While most services have already lowered their price to better compete with Apple's revamped screen replacement services, there's no clear indication on how this new pricing will effect do-it-yourself companies who only provide installation instructions and new components to customers.
For example iFixit still shows a cost of $199.95 for a new iPhone 5 Display assembly, $50 more than what Apple will charge non-AppleCare users to replace the screen for them.