iPhone 5 Will Make The Headlines, iOS 5 Will Make the Experience
Apple is almost certainly announcing its next incarnation of the iPhone today and it's sure to grab more headlines than any other technology product launch this year. Nobody's sure exactly what the next iPhone will look like or what kind of specifications it will have, but it" shine thanks to iOS 5.
The urge to rush out and buy the iPhone 5, or whatever Apple decide to name the device, is exactly what Tim Cook and company are hoping to instill at tomorrow's iPhone event. Obviously Apple wants you to go out and buy the new iPhone, but more storage capacity, a faster processor, improved display, better camera and fresh design is only half the story. Software is what drives the experience and what makes a smartphone more than just a few ounces of silicon, metal and glass.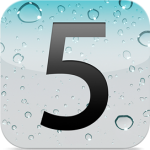 iOS 5 will be a free update for iPhone 3GS, iPhone 4, iPad and iPod Touch users. There will likely be some goodies that will only run on the latest iPhone, but Apple customers with older devices will benefit almost as much from simply upgrading to iOS 5 as those who wait in line for a chance at grabbing an iPhone 5 on launch day.
The iOS 5 Experience
https://www.youtube.com/watch?v=LLJIef-e-7g&feature=player_embedded
iOS 5 is a massive upgrade to Apple's mobile operating system. Above is a video overview of  iOS 5, which you should watch if you're considering an iPhone purchase in the near future. With more than 200 enhancements, there's something for everyone and a lot of iOS pain points are about to get solved.
Here's a list of 10 things that all iPhone users will get, whether or not they go out and buy a new one. The iOS 5 features listed might not sound magnificent compared to a shiny new iPhone, but they'll matter much more on a daily basis than improved hardware.
Notification Center – A newer, better way to get notifications for emails, texts and from apps.
NewsStand – All of your newspaper and magazine subscriptions in one place (if the apps support it).
Twitter Integration – If you love Twitter you'll be able to interact with it faster and easier in iOS 5.
Safari – Better browsing thanks to tabs on the iPhone and iPad and the ability to sync your reading list between all of your Safari browsers.
Reminders – Apple's new task app to help you track and complete your to do lists.
Better Camera – You can finally use the volume buttons to take pictures in iOS 5. You can also pinch to zoom and tap to focus on a particular area
New Mail App – Richer formatting, message flagging, improved search and more.
PC Free – After you plug in to get iOS 5, you won't need a computer on hand for upgrades or for activations.
Game Center – Add photos, play friends of friends and more with these new iOS 5 Game Center features.
iMesssage – send messages to all of your iOS 5 using friends without paying for text message fees. You can also send, photos and videos over iMessage.
Apple will probably have a few surprises and bring out a few partners to showcase apps optimized for iOS 5, but there's already enough on the table to get excited about. Anything more is just icing on the cake.

As an Amazon Associate I earn from qualifying purchases.