iPhone 5c Cases Delivered Early to Customer's Doorsteps
Though the iPhone 5c won't be available until Friday, September 20th, for purchase, Apple has already begun shipping the official cases for the smartphone early and those cases are now beginning to arrive at customer's homes. The cases are constructed of a form-fitting silicone material and are available in a number of colorful shades made to complement or add additional colors to the iPhone 5c so users can mix and match the various cases and phone colors together to show off the unit combinations.
This is a bit of a surprising twist as customers who had stayed up at midnight to pre-order the iPhone 5c were told by Apple's servers that the cases are delayed and won't be shipping on launch day. Instead, Apple told customers that the cases would be delayed by one to two weeks.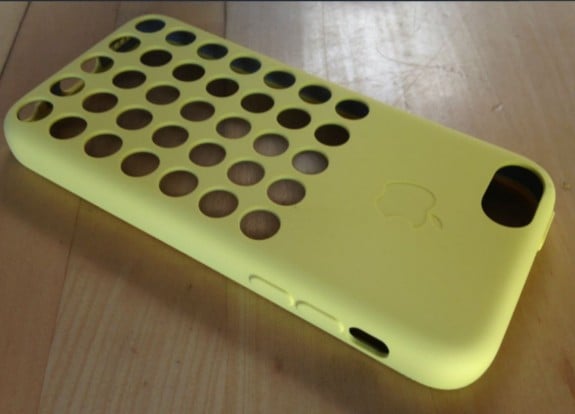 Apple had engineered the modernist case with circular cutouts in the lower two-thirds of the case to expose the underlying iPhone color. Additionally, a larger cutout surrounding the camera and single LED flash unit will also help to expose the underling color of the iPhone 5c.
The cases are available in six colors. And though the silicone material may help the iPhone 5c sustain drops and impact while in the case, the cutouts that expose the underlying iPhone color may not help with scratches.
It's unclear if Apple and its logistic and shipping partners will be delivering the iPhone 5c early this year. Though Apple had announced both the iPhone 5c and the iPhone 5s this month at a private media event in Cupertino, California, the company has so far only made the iPhone 5c available for pre-orders whereas the iPhone 5s will only be available for order and in-store purchase come Friday, the date of release.