iPhone 5c Discounted to $45 at Walmart
Best Buy and RadioShack both have discounted the iPhone 5c to just $50 for the 16GB version after you commit to a new two-year contract. However, Walmart is one-upping everyone involved and dropping the price down to just $45, according to a Walmart rep that we have spoken to.
Walmart was one of the first retailers to discount the iPhone 5c; it dropped the price to just $79 even before the phone was even available. This time around, "effective shortly," the 16GB iPhone 5c will rollback to $45 when signing a two-year contract. This is currently the lowest price that we've seen the iPhone 5c sell for so far.
Like with other retailers, though, Walmart is keeping the iPhone 5s at its same price, but it's selling it for $189 on-contract; Walmart rolled back the price at the same time it offered the $79 discount on the iPhone 5c before the launch.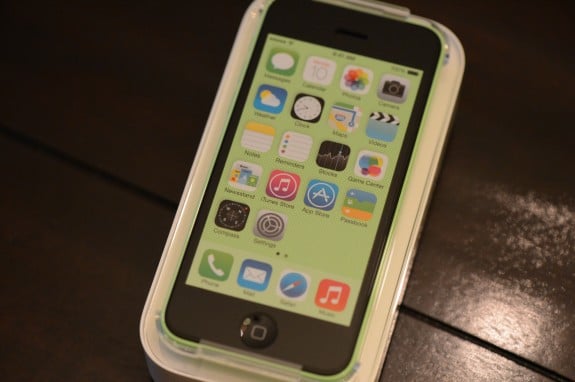 While $5 isn't much difference, Walmart is keeping the deal around for far longer than Best Buy and RadioShack are keeping theirs. Best Buy is only selling the iPhone 5c at $50 for the weekend, while RadioShack will keep it around for the month of October. However, Walmart is keeping the $45 price tag on the iPhone 5c "throughout the holiday season," according to Walmart spokesperson Sarah McKinney. This will essentially allow any late gift shoppers the chance to buy the new device at the discounted price without a problem.
Price drops for the iPhone are quite common around the holiday season, but seeing as how we're already seeing discounts from multiple retailers tells us that it's going to be a competitive holiday shopping season for stores. So far, the iPhone 5c has been the headliner when it comes to iPhone discounts this year. Besides Walmart, Sprint is the only other company offering discounts on the iPhone 5s, selling the device for $100 off for new customers who switch over.
The iPhone 5c is mostly getting a lot of attention due to the way it's being marketed. Apple sees the device as a phone that can cater to anyone, which means that a larger group of buyers are interested in purchasing it, and if you heavily discount that type of product, sales numbers can go through the roof. During launch time, the iPhone 5c didn't sell out all that quickly compared to the iPhone 5s, but with these new discounts from retailers, we could see the momentum shifting.

As an Amazon Associate I earn from qualifying purchases.