iPhone 5C to Inherit iPhone 5's 8-Megapixel Camera Sensor
According to a recent leak of parts that are said to belong the iPhone 5C, Apple may give the low cost smartphone the same 8-megapixel camera sensor as today's flagship iPhone 5. This would indicate that although the iPhone 5C may cost less than the incoming flagship iPhone 5S when both devices debut this fall, the iPhone 5C is by no means a "cheap" device.
In a report on 9to5 Mac, Chinese site IT168 posted an image of a sensor part that is encased in plastic that matches the camera sensor employed on the iPhone 5. As this is a leak, it should be taken with a grain of salt as Apple's plans could change at any time, and we won't likely know anything definitely until Apple announces the product.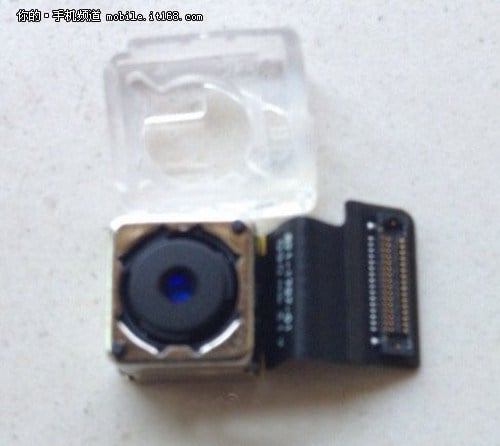 Originally, it was believed that the mid-range or entry level iPhone 5C would get a 5-megapixel sensor instead, but going with an 8-megapixel sensor would allow Apple to compete more effectively against more mainstream devices like the recently released Motorola Moto X Android smartphone from Google, a device that has a 10-megapixel Clear Pixel camera.
The iPhone 5's camera was unique in that Apple applied a more scratch-resistant Sapphire crystal lens to the camera. Apple said it had re-engineered the camera's optics despite the iPhone 5's camera having the same specs on paper as the iPhone 4S' 8-megapixel shooter. It's unclear if Sapphire glass will be employed on the iPhone 5C, especially since Gorilla Glass, or strengthened glass, would cost less and serve the same purpose. Rival Nokia is using Gorilla Glass 3 to protect the camera lens on its flagship Lumia 1020.
As the low-cost model is inheriting the 8-megapixel camera of today, it's likely that Apple would give the iPhone 5S a megapixel boost. The 2013 flagship iOS smartphone has been rumored to come with either a 12- or 13-megapixel rear camera. The device is also rumored to come with two LED flash units instead of the single LED flash currently found on the iPhone 5, which would help give the iPhone a boost when photographing in darker situations, like in a restaurant or bar.
As there is now more competition in the camera space in the smartphone category, Apple will need to stay competitive to attract and retain users.
It's unclear how much the iPhone 5C will cost when it launches. The device is expected to have a 4-inch Retina Display screen, but rather than a metal body like on the flagship models today, the iPhone 5C will be encased in a unibody polycarbonate shell of varying colors.