iPhone 5s and iPhone 5c Buyers Guide: The 4 C's of iPhone Shopping
Anyone buying an engagement ring may be familiar with the four C's of diamond shopping (Cut, Clarity, Carat and Color). Diamond sellers simplify the myriad of diamond options confused engagement ring shoppers. Now that Apple will be selling 84 different iPhone combos in the United States, it's time to simplify the iPhone buying process down to four C's. (Cost, Capacity, Carrier and Color).
No, Apple didn't go nuts and actually release 84 new distinct models, but the company did introduce two completely new models and went nuts with color options. The iPhone 5s looks nearly identical to the iPhone 5 that it's replacing. Apple's new iPhone 5c is basically an iPhone 5 housed in a new plastic body. And for some inexplicable reason Apple's going to continue selling the iPhone 4S.
Read: Why It'll Be Very Tough to Get iPhone 5s You Want at Release
Cost
Regardless of which iPhone model you buy, AT&T, Sprint and Verizon will kick in $450 for new customers and existing customers who are eligible for upgrades. The subsidized prices are what Apple and its partners widely advertise. Below are the subsidized iPhone prices:
iPhone 4s 8GB: $0
iPhone 5c 16GB: $99
iPhone 5c 32GB: $199
iPhone 5s 16GB: $199
iPhone 5s 32GB: $299

iPhone 5s 64GB: $399
Read: How to Check Your Upgrade Eligibility to Get the iPhone 5S
We recommend buying as much iPhone as you can afford, since the upfront costs are only a small fraction of the total cost of ownership over two years. While free might sound tempting, we recommend avoiding the iPhone 4s altogether. The two-year-old iPhone 4S has a smaller display, aging camera, much slower processor and doesn't take advantage of speedy 4G LTE wireless networks.
Those who aren't eligible for upgrades will have to pay full price for a new iPhone. If you already have an iPhone 5 or any other 4G LTE phone then that probably means you're going to have to pay full price. Those looking to activate a new phone on T-Mobile will also have to pay full price as it's the only major U.S. carrier that doesn't offer subsidized phones. There are a number of schemes out there to soften the blow and spread payments out over a period of time, such as Verizon Edge, but the long and short of it is you'll pay dearly for upgrading early.  Here's what Apple, AT&T, Sprint and Verizon will charge those ineligible for subsidized pricing:
iPhone 4s 8GB: $450
iPhone 5c 16GB: $549
iPhone 5c 32GB: $649
iPhone 5s 16GB: $649
iPhone 5s 32GB: $749
iPhone 5s 64GB: $849
C

apacity
It's more important than ever to get as much iPhone storage capacity as ever. Unfortunately, Apple charges $100 or $200 to move up the memory food chain and the company still won't go above and beyond 64GB. Thats sounds like a lot (it is), but you're probably going to need it if you plan on taking advantage of the new iOS 7 camera features, installing the latest games or downloading movies. Infinity Blade 3, the game Apple showed off as it unveiled the iPhone 5s, is a 1.4GB download. Feature-length films from iTunes can take up 2GB of space. Shooting HD video with the iPhone's default camera app eats up about 150MB per minute. iOS 7 and the default iPhone apps consume about 2.5GB of storage out of the box. That means a 16GB iPhone only has a little over 13 GB of available capacity.
Read: iPhone 5s: 16GB is Not Enough
Obviously more capacity is always better than less, but there's an added wrinkle this iPhone release cycle. The iPhone 5c and the iPhone 5s actually overlap each other at the $199 price point. For those who want the metal casing or latest and greatest technology, the most affordable iPhone 5s is the way to go. But it's hamstrung with just 16GB of storage. If you're budget absolutely maxes out at $199 and you know 16GB simply isn't enough room, the iPhone 5c is a viable alternative to the iPhone 5s. While we strongly recommend getting the iPhone 5s over the iPhone 5c, the 32GB of storage will tip the scales towards the iPhone 5c for those that simply can't compromise on storage.
It's understandable that some existing iPhone users will feel confident that they'd never need more than 16GB of storage, but keep in mind that you'll most likely be transfer all of those old files, apps and media downloads over to your new iPhone. Do you really think that you'll be able to pile another two years of digital content on top of what you're starting with without running out of room? If the answer is no, do yourself a favor and pony up the extra $100 now rather than kicking yourself when you can't snap a picture of a special moment because your iPhone is full.
C

arrier

Perhaps the most important decision to make is which carrier you're going to link your shiny new iPhone to for the next two years. A lot of iPhone 5s and iPhone 5c buyers that are upgrading are going to be part of family plans, which means their options are limited.  But for everyone that isn't tied into a family plan or under contract should take the opportunity to explore their wireless carrier options. We strongly encourage you to do your homework before heading out to the Apple Store to make your decision. We've seen way too many people make snap decisions at the Apple store based on which models are in stock or what some other customer at the store says. Keep in mind that Apple store employees are trained to be neutral when it comes to wireless carrier choice since the company has deep partnerships with all four.

As we've mentioned numerous times, wireless coverage and speeds can vary greatly from city to city and block to block. But below are our general guidelines:
AT&T: Fast 4G LTE speeds in many areas, speedy backup network when 4G LTE isn't available. Greatly improved network, but coverage still spotty in some areas.  Offers simultaneous talk/Internet access.

Sprint: The only option for truly unlimited 4G LTE speeds, but there are big holes in its 4G LTE coverage map (including San Francisco). Painfully slow backup 3G speeds and no simultaneous talk/Internet access.
T-Mobile: Offers the most affordable 4G LTE plans, including the killer $30/mo 5GB plan. Coverage can be spotty compared to other networks in some cities. Fast backup network, simultaneous talk/Internet access.
Verizon: The most mature 4G LTE network, though it's not always faster than the competition. Best network in many rural and suburban areas. Slow 3G speeds when out of 4G coverage no simultaneous talk/Internet access.
Whichever carrier you pick we recommend testing your phone out thoroughly with Wi-Fi turned off at the places you use it most. Apple has a 14-day return period in case you change your mind.
C

olor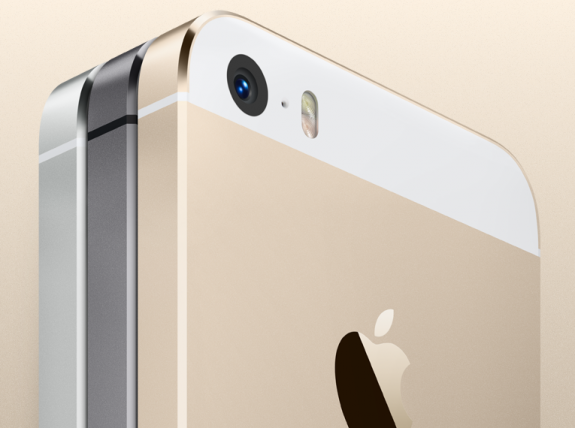 If you're opting for an iPhone 5c by all means go ahead and order whichever of the five options fit your mood, but the iPhone 5s is another matter entirely. The iPhone 5s will be available in white, silver and space grey. Apple smartly discontinued the all-black iPhone 5 color scheme. The black anodized coating showed every scratch and scuff, revealing the bright aluminum beneath it. The edges of the darkest iPhone 5s are now plain aluminum to avoid the scuffed up look. Despite Apple's adjustments, the space grey iPhone 5s will still show the most wear.  We recommend sticking with the white iPhone 5s if you don't like cases and the gold one if you're dying for a splash of color. The space grey model is the only one iPhone 5s with a dark bezel, which some people really prefer. If you do want the space grey iPhone 5s we strongly recommend keeping it in a case.

This article may contain affiliate links. Click here for more details.