iPhone 5s Battery Issues? Apple Will Contact You. Here's How
Does your new iPhone 5s not hold a charge the way you think it should? Does it take forever to charge? Will it charge at all? A couple of days ago we posted that Apple confirmed that some new Apple 5s smartphones do have "manufacturing issues" affecting battery life. It was stressed that these iPhone 5s battery issues weren't due to defective batteries but. Without disclosing what the issues were, users who have iPhone 5s's with this issue can see "shorter battery life, longer charge times, and batteries that will not charge." That quote comes from 9to5Mac who says this is what AppleCare reps are being told. In that initial confirmation Apple said it would be reaching out to affected customers for a resolution. Here is how that will apparently happen. We still don't know the number of phones this affects and probably never will but guesses are in the low thousands.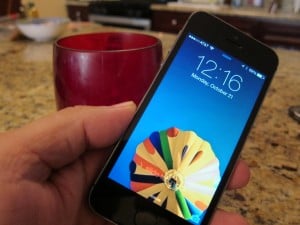 Apple will be contacting customers with affected units (based on serial numbers) via phone call. If your new iPhone 5s is exhibiting any of the issues mentioned above and you haven't received a phone call, you can call AppleCare. The rep who takes the call will input your serial number and let you know if your device is in the affected list of phones. If your phone doesn't fall into the affected lot, then AppleCare is instructed to troubleshoot the phone through regular means.
If your phone is in the affected group of phones, AppleCare will arrange a swap either by setting up a Genius appointment, through an authorized reseller, or by shipping the phone to the customer's home with packaging to return the defective unit.

As an Amazon Associate I earn from qualifying purchases.