iPhone 5S Could Use Color Choice as Selling Point
Apple could make a big splash by offering the iPhone 5S in multiple colors. Color options beyond the black and white options Apple currently offers are something some iPhone buyers are already paying hundreds of dollars for. Apple is well aware of this and the company would stand to profit if it were to simply offer the iPhone 5S in a rainbow of colors, especially if the next iPhone is nearly identical to the iPhone 5.  
Current rumors are pointing to an upgraded iPhone 5S, rather than an all-new iPhone 6. Apple's followed the pattern of sticking with the same external design for two generations. The iPhone 3G and 3GS had identical designs, as did the iPone 4 and 4S.
Until now, the iPhone's been a black-and-white affair.  While the original iPhone was available only in black, Apple's offered each new model in both black and white, though the white iPhone 4 was released eight months after the black version. There was a lot of outcry from iPhone users that had to settle for a black iPhone 4 rather than the white one they had their hearts set on.
READ: iPhone 5: Black vs White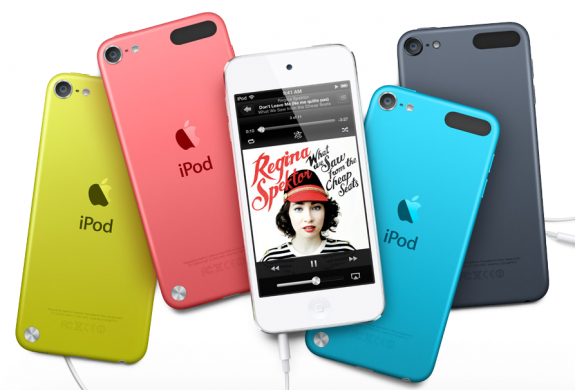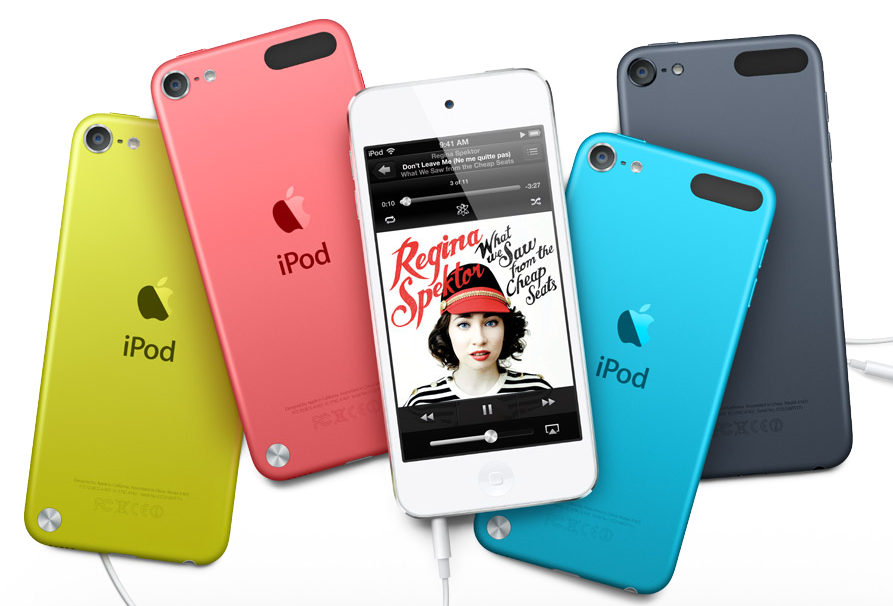 If you think the debate between white and black iPhones is  a big deal, just imagine how excited iPhone buyers would get if they could choose from six or more colors, just like they can with the iPod touch. Apple knows that people like personalizing its devices to a degree, which is why it offers colors and engraving on some of its mobile devices.
Apple users with money to burn can already buy colorful iPhone 5s or upgrade their current units. AnoStyle re-anodizes users' own iPhone 5s in 14 colors. ColorWave sells the iPhone 5 unlocked and in just about any color for $1,200. Colorwave offers 46 colors, but goes a step further than AnoStyle by allowing iPhone 5 users to select different colors and finishes for the phone's top, bottom, back, SIM card tray and home button.
As one writer at 9to5Mac found out first hand, colorful iPhones stand out from the crowd and draw attention. She opted for a gold iPhone 5 customization from AnoStyle.
Apple accomplish a few things if it releases the iPhone 5 in multiple colors. It will create a lot of excitement and discussion around the new color choices amongst those buying an iPhone for the first time or who are upgrading from an iPhone that's more than a year old. It will also give iPhone 5 buyers an excuse to upgrade to the iPhone 5S early. It will also match Android and Windows Phone manufacturers' strategy of stressing color choice in marketing materials and ads.
As we've written before, Apple should add visible differentiators to each new iPhone model. A lot of iPhone users care about appearances and want the world to know they're carrying the latest and greatest model. As of now, it's almost impossible to tell if someone's using an iPhone 4 or iPhone 4S without asking them. The same goes for the iPhone 3G and iPhone 3GS.
There could be some downsides if Apple decides to offer the iPhone 5S in several colors and can't keep them all in stock. As of now, a lot of iPhone 5 buyers will settle for a black or white phone if their first choice isn't available. For example, we doubt the typical teenage boy would be willing to walk out of the Apple store with a pink iPhone 5S.
Apple certainly has the technique and ability to produce colorful iPhones. It's only a matter of time before it starts selling color as a feature that some people already value more than the iPhone's $199 entry price.