iPhone 5s Deal Chops Price in Half as iPhone 6 Rumors Swirl
A new iPhone 5s deal that arrives tomorrow won't make things easier for consumers trying to decide between buying the iPhone 5s or waiting for the new iPhone 6.
In September, Apple debuted its iPhone 5s, its successor to the iPhone 6 and the device that is currently serves as its flagship smartphone. The iPhone 5s is considered, by many, to be one of the top smartphones on the market. However, it's also one of the more expensive smartphones around.
While Android flagships like the Samsung Galaxy Note 3 and Samsung Galaxy S5 have dipped in price since their release, the iPhone 5s price has hovered around $199.99 at most places. Apple Stores continue to sell the 16GB iPhone 5s starting at $199.99, putting it in an upper tier in terms of price.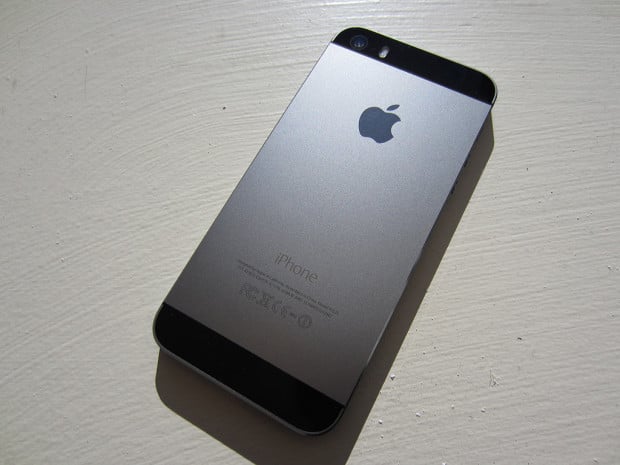 Tomorrow, The iPhone 5s price will fall thanks to an iPhone 5s deal from RadioShack. Gotta Be Mobile has been told by a reliable source that the retailer will drop the price of the 16GB iPhone 5s down to $99 on-contract starting tomorrow. The deal will apply to the iPhone 5s on AT&T, Sprint and Verizon. The retailer does not sell the T-Mobile version of the iPhone 5s.
Consumers who are thinking about upgrading from the iPhone 4s to an iPhone 5s will be able to take advantage of a deal as well. The retailer plans to provide a $100 credit toward the purchase of a new iPhone 5s, a deal that makes the iPhone 5s free of charge when bought through the retailer tomorrow and beyond.
This iPhone 5s deal is huge for those who are in the market for a new smartphone because iPhone 5s deals are a bit of a rarity. Apple's flagship is almost never discounted and most deals typically come around the time that its set to be replaced. iPhone 6 rumors point to a release that is months off in the distance.
RadioShack's deal is worth a look but it will certainly put those interested in the iPhone 6 into a bit of a predicament. In recent weeks, iPhone 6 rumors have begun to swirl, detailing many of the iPhone 5s successor's supposed features. One of those features is said to be a steeper price tag.
Analyst Peter Misek believes that there is a potential for a $100 price jump with the iPhone 6 due to the larger screen and the improved internals. The price jump would result in a lower margin for Apple. Misek's comments echo statements made several weeks ago by Chris Caso of Susquehanna Financial Group who says that "Apple could get away with a $50 to $100 premium for a larger screen size iPhone 6".
Nothing is set in stone but a possible price hike and a $100 discount from the iPhone 5s' usual $199.99 price tag could be enough to drive some prospective buyers crazy. The rest of the iPhone 6 rumors won't help either.
In recent weeks, iPhone 6 rumors have begun pinpointing everything from its screen size to its release date to its camera technology. Unsurprisingly, the iPhone 6 is expected to feature a number of upgrades that the iPhone 5s simply does not have.
iPhone 6 rumors almost exclusively point to an iPhone 6 with a larger display. Since last year, rumors have pointed to two iPhone models. One model is said to be between 4.5-inches and 4.7-inches in size and sport HD resolution. The other is thought to be somewhere around 5.5-inches or 5.7-inches with HD resolution. The larger model, if real, would put the iPhone on par with the Samsung Galaxy Note, Samsung's large screen flagship smartphone.
Apple is expected to utilize a sapphire display for the iPhone 6, something that will not only cost the company a bunch of money, but make the device virtually impossible to break or scratch. The material would add an element of protection that is not currently found on any of the iPhones  Apple currently sells.
Like the iPhone 6's price, Apple's two-pronged attack is still far from confirmed. A recent report from Reuters casts doubt on Apple's supposed approach. The report claims that Apple may have delayed the larger iPhone and that it will be the 4.5-inch to 4.7-inch iPhone and that makes an appearance later this year.
Maybe the biggest iPhone 6 leak of the month comes from Ming-Chi Kuo of KGI Securities, shared by MacRumors. Kuo accurately predicted many of last year's iPhone 5s features. And while he is not 100% on rumors, he is considered to be reliable.
iPhone 6 Screen Size and Resolution – 4.7- inch (1334 x 750) 5.5-inch (1920 x 1080).
iPhone 6 Release Dates – 4.7-inch in September, 5.5-inch in Holiday season.
iPhone 6 Design – Power button on right, narrower bezels, larger iPhone 6 as two-hands needed.
iPhone 6 Camera – No major Megapixel bump, but added image stability.
iPhone 6 Specs – A8, 1GB RAM, Touch ID, 6.5mm to 7mm thickness, NFC.
Virtually every iPhone 6 rumor points to a release in the fall rather than in the summer. In fact, rumors are starting to point to two possible iPhone 6 releases this year. EMSOne, Reuters, Ming-Chi Kuo and Steve Milunovich from UBS all point to a delayed release for the larger 5.5-inch iPhone 6. It's not clear how much of a gap there might be between the two.

As an Amazon Associate I earn from qualifying purchases.