iPhone 5S: Dual-Color, Dual LED Flash Could Capture Better Photos
For a brighter flash with more realistic colors when images are captured in the dark, we're learning that Apple may use two different colors for the dual LED flash on the iPhone 5S's camera. Previously we had seen a rear camera housing for the next generation flagship iOS smartphone that suggests Apple would add a second LED flash bulb from the single LED flash on the iPhone 5. Now, it appears that not only will the second LED flash increase the brightness for photos captured in low light or dark environments, but that Apple may use different colors, one color for each of the LED bulbs, to help users capture better images.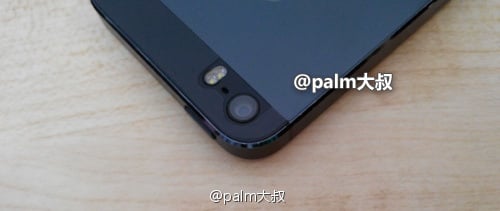 9to5 Mac is reporting that analyst Ming Chi-Kuo is saying that Apple could implement the flash unit so that one bulb would be white in color and the second bulb would be yellow. This would allow for more natural colors when the flash is used.
Indoor lighting is typically more yellow in appearance, and most cameras will compensate for more realistic colors by adjusting the white balance. However, when the flash is activated, everything is thrown off balance again with faces appearing white and the background appearing yellow.
Using two colors for the flash be beneficial as accurate white balance with the use of a flash is hard to achieve, and we've seen white balance errors even with a brighter Xenon flash on the Nokia Lumia 928; Xenon has been thought of as superior to LED flash due to the technology's brighter light to freeze motion as well as rendering colors more accurately.
By combining different color flashes, the iPhone 5S may be able to deliver more realistic colors when the flash is used and the white balance wouldn't get thrown off.
While it's still unclear if Apple will in fact use two different color bulbs for the dual LED flash on the iPhone 5S, we do have another seeming confirmation of two LED bulbs for use on the next generation smartphone, rumored to be introduced on September 10. New images of the back panel of the iPhone 5S show an elongated flash opening suggesting that Apple will stack two LED bulbs next the camera lens. The images originate on French publication Nowhere Else.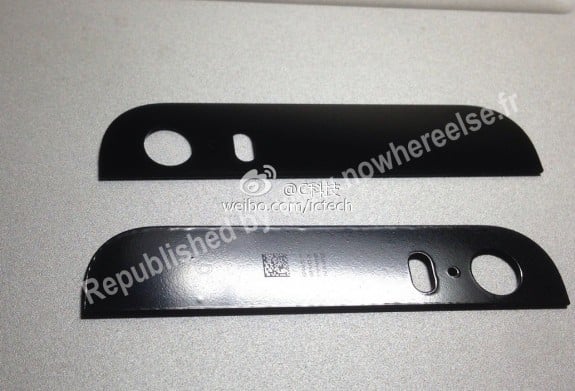 The new leaked part, showing the upper glass housing the camera lens and flash unit, matches what we had seen reported before. Rather than a circular opening for the single LED flash of the iPhone 5, the iPhone 5S has an elongated pill-shaped opening for two LED flash bulbs, as seen from this and prior leaks.
We'll have to wait until September to know for sure whether Apple will use the same white LED colors for both flash LEDs or if the iPhone 5S will have a white and yellow LED light pair.

As an Amazon Associate I earn from qualifying purchases.