Contest: iPhone 5s Giveaway from Numbridge and GottaBeMobile
If you're aching for a new smartphone as it would make it easier for you to connect with friends, family, and loved ones over the holidays, be sure to enter our iPhone 5s giveaway contest together with Numbridge. Winner can select a 16 GB iPhone 5s model of their choice, choosing between the silver, gold, or space grey models for any U.S. carrier or an unlocked iPhone 5s model.
To enter the contest, be sure to do the following:
Follow @Numbridge and @GottaBeMobile on Twitter
Tell us in a tweet who you would call with your new iPhone 5s and Numbridge's telephony service. At the end of your tweet, add in the "#GBMGiveaway" hashtag. For example, a Twitter entry could read: "Would love to connect with my grandma in Israel. @Numbridge #GBMGiveaway."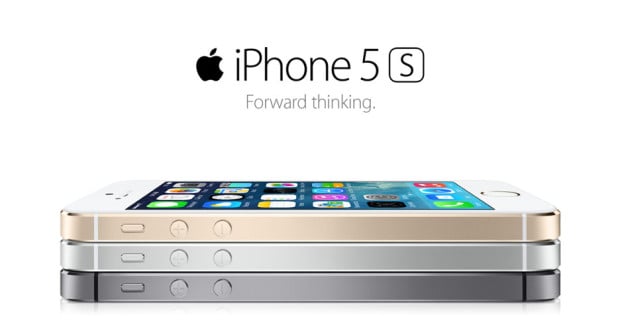 The contest starts today and ends at midnight Pacific Standard Time on December 27, 2013.
Smartphones today make it easier to connect to family and friends, but the cost of making an international call is still expensive for many people. Thanks to Numbridge, you can make more affordable long distance calls and stay better connected with friends and loved ones throughout the year. What better way than to stay connected than to win an iPhone 5s, which is one of the best smartphones released this year, that's also pre-loaded with the Numbridge app and comes with 1500 minutes of Numbridge minutes! That's 25 hours of free talk time to any long distance number!
https://youtu.be/XeNl78h4RIA
Be sure to spread the joy and let your friends know to enter the contest as well!
To learn more about Numbridge, be sure to visit the company's homepage to learn more about cheaper local and international long distance calls using the iOS and Android app, or visit our comparison rate post to see how Numbridge fares against Skype Out, Viber Out, and other popular VoIP services.
As usual, this contest is only open to U.S. residents 18 years of age or older. We will notify the winner at the end of the contest period and request shipping address to deliver the winning iPhone 5s. Please allow up to 2 to 3 weeks after conclusion of contest for iPhone 5s to be shipped. Winner is responsible for subscribing to their own wireless data, voice, and/or texting service with the carrier of their choice.

As an Amazon Associate I earn from qualifying purchases.