What to Expect After iOS 7.0.4: iPhone 5s, iPhone 5, iPhone 4s
iOS 7.0.4 is Apple's current version of iOS 7 for iPhone but it won't stay that way forever. In fact, Apple has already revealed a brand new upcoming iOS 7 update in the form of iOS 7.1, an update that is currently in the beta process. With iOS 7.0.4 problems swirling, an iOS 7.1 update on tap, iPhone owners are likely wondering about their immediate future in addition to their distant one. Here, we take a look at what to expect.
In September, Apple launched three big products. The first, iPhone 5s, a true successor to last year's iPhone 5 and a device that has finally come back into stock at the Apple Store, just in time for the holidays. The second, the iPhone 5c, a plastic iPhone option for the budget conscious shopper, and a device that compliments the iPhone 5s on shelves. The third major launch was arguably the company's biggest.
At WWDC in June, Apple announced iOS 7, a brand new update for the iPhone, iPad and iPod touch. Instead of bringing new features to the same look, the iOS 7 update debuted with new features in addition to a brand new look for Apple's mobile software. In September, Apple unleashed the beast and iPhone owners around the world eagerly downloaded the new software. iOS 7 adoption rate continues to climb.
In the weeks since its release, we've also seen Apple release four incremental updates to iOS 7 in the forms of iOS 7.0.1, iOS 7.0.2, iOS 7.0.3 and the most recent update, iOS 7.0.4. All four updates were aimed at quelling some of the bugs on board. Last month, Apple unveiled a brand new iOS update in iOS 7.1, an update that will be delivering fixes and will likely be delivering a new feature or two as well.
With iOS 7.1 in the beta process and with the year winding down, we wanted to help iPhone owners of all shapes and sizes set some software expectations for 2014 and beyond. Here, we take a look at what we expect from the software future of the iPhone 5s, iPhone 5, iPhone 5c, iPhone 4s and iPhone 4, after the iOS 7.0.4 update.
iOS 7.1
Since the release of iOS 7.0.4 three weeks ago, we've been hearing about bugs that apparently still exist in Apple's iOS 7 software. We've even seen one ourselves. The random reboot issues that have been afflicting the iPhone 5s remain in iOS 7.0.4 though they seem to be more sporadic. We should point out that we saw similar issues with last year's iPhone 5, only to see those issues dissipate with the release of iOS 6.1. Coincidence? Maybe, maybe not. Point is, iOS 7 still isn't perfect.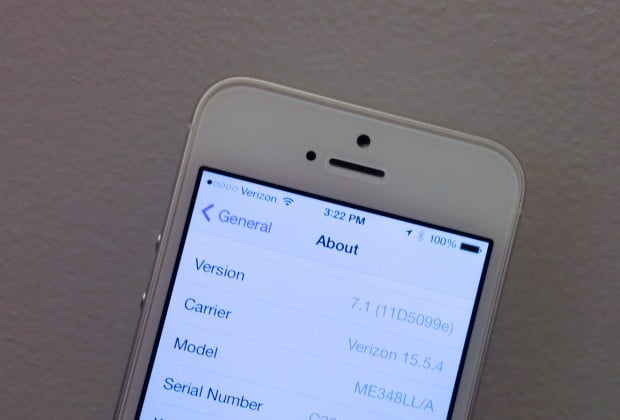 Many iPhone users are likely hoping that Apple releases an iOS 7.0.5 update today, tomorrow or next week. Looking into our crystal ball, that seems unlikely. iOS 7.0.4 appears to be the most stable of the iOS 7 update bunch and typically, Apple isn't inclined to rush out updates unless there are widespread issues plaguing users. That doesn't appear to be the case at this point.
So, the most likely scenario is a December with a couple of iOS 7.1 beta releases and the next major iOS release being the iOS 7.1 update. We've suggested that it could arrive in January or February, based on past beta processes and the expiration of the iOS 7.1 beta 1 in mid-January. Apple won't confirm a release date ahead of time but when the Gold Master is released to developers, iPhone owners will be close.
Several iOS 7.1 Updates
iOS 7.1 won't be the bridge between iOS 7 and iOS 8. No, that honor will likely be bestowed upon an incremental version of iOS 7.1. Typically, Apple rolls out a couple of incremental updates between the release of iOS x.1 and the next major iOS update. The amount of updates depends on the amount of bugs still on board the software. Last year, the final release was iOS 6.1.4.
Even if Apple's iOS 7.1 brings stability to the iOS 7 operating system, we would imagine that there will be at least a couple of maintenance updates between its release and the release of iOS 8 in mid-to-late 2014. If there are a ton of problems, and it's possible that iOS 7.1 could follow in iOS 6.1's footsteps, we could see several iOS 7.1 releases. And let's not forget that Apple loves to patch up exploits found by jailbreak developers.
iOS 7 Jailbreak
An iOS 7 jailbreak remains unavailable but signs are pointing to a release in 2014. While the Evad3rs team behind last year's Evasi0n jailbreak has remained relatively quiet, there have been some signs of progress. And given that the team waited until Apple released iOS 6.1 before unleashing Evasi0n for iPhone owners, it could be that iOS 7.1 is the update that they are waiting for.
It would be shocking to see iOS 7 come and go without a way for iPhone owners to jailbreak their iPhone and users should expect the development team to deliver at some point after the arrival of iOS 7.1.
iOS 7 Issues Going Forward
Finally, iPhone users with iOS 7 should expect there to be iOS 7 issues going forward. While Apple will continue to refine the software through incremental software releases like iOS 7.1, the update isn't going to be perfect. iOS updates never are. There is a very good chance that iOS 7.1 will introduce some bugs of its own and fail to fix all of the problems that users have been facing in the five previous versions of iOS software.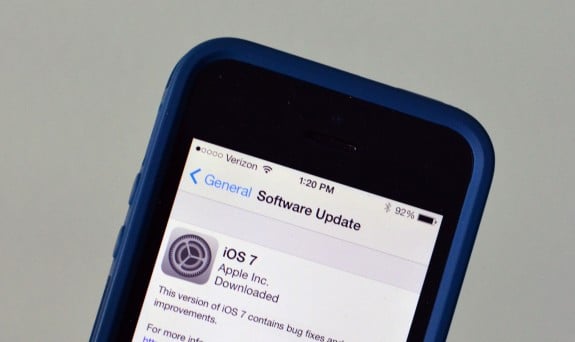 There is also a very good chance that subsequent iOS 7.1 updates will fail to patch up all of the problems that iPhone users are facing inside iOS 7. iOS 8 may bring problems of its own as well. It's a cycle, not necessarily a vicious one, but it's a cycle nonetheless and iPhone owners shouldn't expect it to stop any time soon. Software will continue to have problems and Apple will continue to attempt to solve those problems with new updates.
Bigger Picture
So that's what we expect from the immediate future for the iPhone, now it's time to take a look at the bigger picture and run down what we think about the distant future for Apple's iPhone models.
iPhone 5s
The iPhone 5s is Apple's latest and greatest iPhone which means that it will live the longest life. For those that just bought an iPhone for the first time, Apple typically keeps its iPhones updated for three years before killing off support. It's a practice that has been going on for years and it's something that has helped to make the iPhone the success that it is.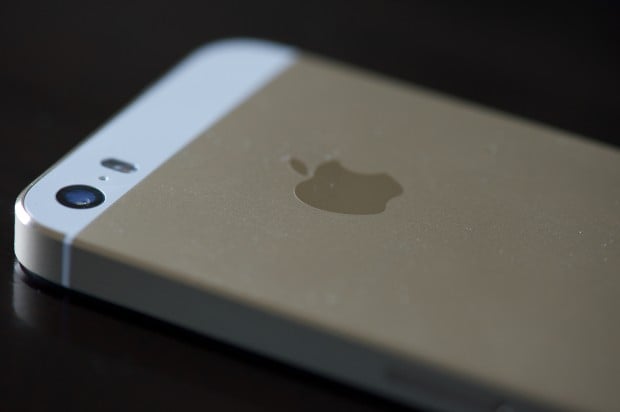 So what does this mean for the iPhone 5s? Well, it means that an iOS 8 update next year is definitely in the cards and it means that users can expect to receive iOS updates all the way up through the iOS 10 update in 2016. It's possible that Apple might change its policies between now and then but this is what iPhone 5s users should expect from the future after iOS 7.0.4.
iPhone 5c
The iPhone 5c is a little harder to predict given that it's a brand new iPhone line. We don't have history to draw from. At this point, given what we've seen from Apple in the past, iPhone 5c users should expect to receive the same support as iPhone 5s owners. At the very least, we would expect to see an iOS 8 update next year and an upgrade to iOS 9. After that, it's hard to say.
iPhone 5
iOS 7 represented the first major update for the iPhone 5, last year's iPhone that arrived with iOS 6. Again, if Apple sticks to its policy and we expect it to at this point, the iPhone 5 should get iOS 8 and iOS 9 before Apple calls it quits. Now, it's important to note that while the iPhone 5 got just about every single feature of the iOS 7 update, iOS 8 and iOS 9 will likely be more meager when it comes to features.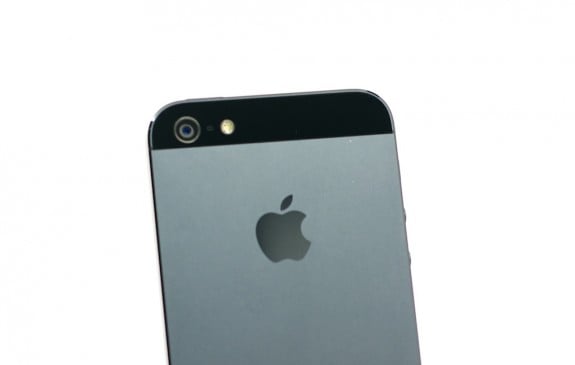 Apple tends to cut out features for older devices, possibly due to performance reasons, possibly due to it wanting to sell its newer models, and iPhone 5 owners should expect the same treatment from next year's iOS update and any updates after it.
iPhone 4s
The iPhone 4s is still being sold by Apple but it's a hard device to recommend. Why? Well, one reason is because its support is likely going to come to an end with iOS 8. The iPhone 4s ushered in the iOS 5 era. It was then upgraded with iOS 6 and iOS 7, meaning, it has received two major iOS updates from Apple. Apple usually offers three so iOS 8 looks like a prime candidate for arrival.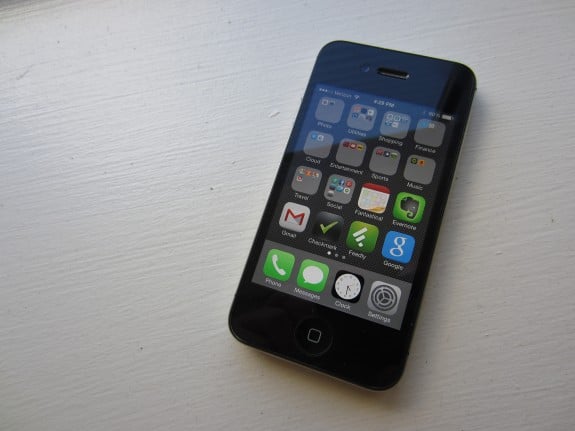 If iOS 8 does arrive, expect a bare bones version of the software with some of the big features being made available and others that aren't. It's how the Apple upgrade process works, for better or worse.
iPhone 4
The iPhone 4 received this year's iOS 7 update though given its age, iOS 7 was likely its last update. And this is probably for the best given that many of the iOS 7 issues that we've been hearing about over the last few months have come from owners of the iPhone 4. Older devices typically struggle with software that comes far down the line. iPhone 3GS had problems with iOS 6 and so on.
The future for many of Apple's iPhones looks bright but for iPhone 4 users, the flame should be extinguished next year.

As an Amazon Associate I earn from qualifying purchases.