iPhone 5's Lightning to micro USB Cable Only Available for Europe
Apple had announced that more Lightning cables and adapters were forthcoming at a media event on September 12th that debuted the company's next-generation flagship iPhone 5. In addition to what was announced, Apple also has a small micro USB to Lightning adapter that will allow users to use their existing micro USB cables–which are used in a number of different consumer electronics including Android smartphones–with their iPhone 5 to charge and synchronize their smartphones. Unfortunately, Apple is only providing this optional accessory as an option for European customers to comply with EU laws.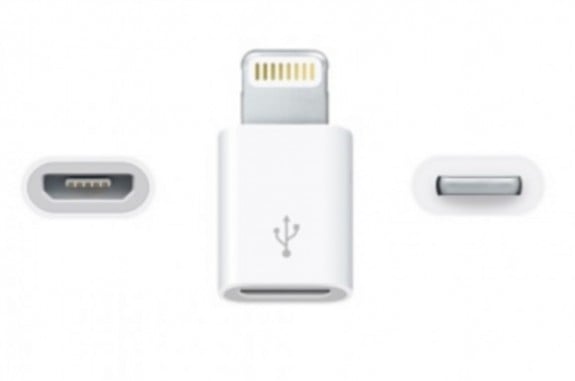 In a bid to be more environmentally sustainable, the EU had passed a law requiring that all phones must be able to use the micro USB format for charging. AS such, Apple is providing this optional adapter as a workaround in a bid to simultaneously hang on to its proprietary formats while embracing the EU.
According to Slash Gear, the adapter is being listed in the UK, France and Germany currently and is not available for U.S. customers at this time. It's unclear if the optional adapter accessory will be made available for U.S. consumers eventually. Right now, it is being listed for £15 in the UK and at €19 in France and Germany.
In addition to this adapter, Apple has also committed to releasing a Lightning to HDMI and Lightning to VGA cable in the coming months so users can display the content on their phones via a cable or wire to a larger display or TV.