iPhone 5s Review: 6 Months with Apple's Flagship
We're halfway through a year with Apple's latest smartphone, the iPhone 5s. From getting it on day one until now, the honeymoon effect is ever-so-slightly still there. I'm not as protective of it now as I was on September 20, but I still catch myself treating it with care as if it were brand new, although that might be because I'm going caseless with it.
A lot has happened in six months, though. We've seen several updates of iOS 7, including a major update that we know as iOS 7.1, which comes with a handful of bugfixes and performance improvements. We've also seen an unlimited number of deals for the iPhone 5s and its cheaper companion, the iPhone 5c. Retailers like Walmart and Best Buy have been discounting Apple's latest hardware like it's going out of style.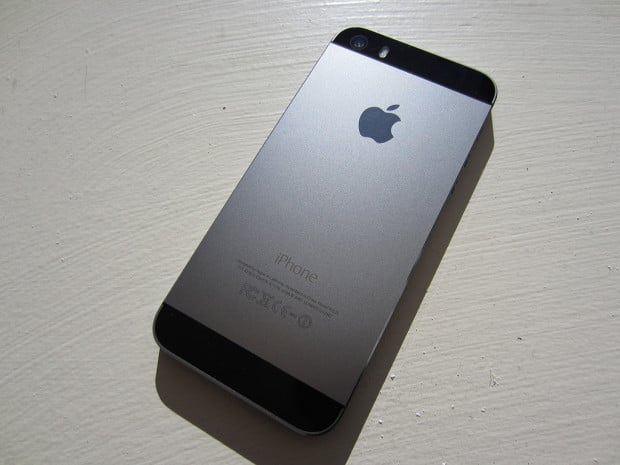 But how is the iPhone 5s doing after being out on the market for six months? Is it still the best iPhone yet? And now that we're halfway through a typical life cycle of an iPhone, should prospective iPhone buyers get the iPhone 5s now, or wait until the iPhone 6 release arrives?
Overall Performance
Personally, I'm not one to notice slight changes in performance from one device to another. With that said, upgrading from the iPhone 4s to the iPhone 5s was a big change in outward appearance, but not really in performance.
The larger screen was a nice change, and the thinner body makes the iPhone 5s feel like a smartphone from the future, especially with the new Touch ID fingerprint sensor. However, while the jump from the iPhone 4s to the iPhone 5s is slightly better as far as software performance is concerned, it's not something that will blow your socks off. Apps load up quickly on both devices, and navigation is smooth and snappy on both the iPhone 4s and iPhone 5s. Of course, if you were to put them side-by-side and compare, you'd notice a difference, but separately, it's really not a huge gain.
That doesn't mean the iPhone 5s isn't worth getting. As mentioned, the new design over the iPhone 4/4s is really nice, and the Touch ID fingerprint sensor is a handy tool that a lot of users will like. And of course, one major difference between the iPhone 4s and the iPhone 5s is LTE, and that's something that I like having. LTE speeds are phenomenal with the iPhone 5s, and being stuck on 3G is something that I won't miss with the iPhone 4s.
I wouldn't say that I've had a lot of problems with the iPhone 5s, except for apps crashing every now and then (more on that below), but I've thankfully been lucky enough to not have to deal with random reboots. iOS 7.1 has claimed to fix these issues, but I have yet to update, since my iPhone 5s is jailbroken.
Battery Life
I certainly won't complain about the iPhone 5s's battery life, but that's mostly because I'm a light user. I work from home, so I'm rarely doing any kind of intensive work on my iPhone. If I am on the go, most of the intensive work that I need to do simply cannot be done on a smartphone — at least for me.
I rarely use my iPhone when I'm at home, and when I'm out and on the go, I'm not glued to it. Sure, it's a great companion to have if I ever need to find the nearest bank or text someone where I'm at, but after I look up a piece of information, the iPhone goes right back into my pocket. Therefore, I can easily get 2-3 days out of the battery before I need to recharge it.
Of course, there are times when I use my iPhone more often, for which it can last the entire day before I need to recharge it in the evening, but I'm still pretty happy with that, and it's certainly nothing to complain about.
iPhone 5s Features I Love
Camera
There's not a lot to hate about the camera on the iPhone 5s. It takes great photos and the various features like burst mode and slo-mo video are fun to play around with. Image quality is pretty amazing, and in fact, the iPhone 5s was the only camera I took with me to CES 2014 earlier this year. A lot of people take their DSLRs to get photos of new products, but I found the iPhone 5s was good enough in most situations. Granted, I would've loved to have an optical zoom and a shallow depth-of-field for some photos, but I can't complain.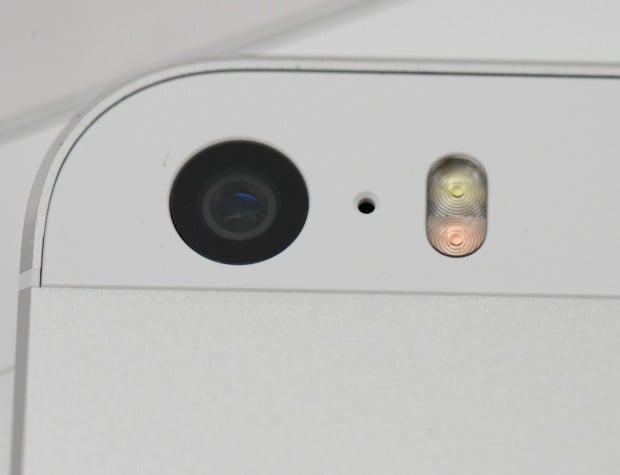 I haven't been in a lot of situations when the burst mode came in handy, but then again, I haven't been to a lot of birthday parties where the special guest blows out the candles. Nonetheless, 10 frames per second is pretty impressive for a smartphone.
Design
The design of the iPhone 5s is really no different than the iPhone 5 before it, but I'm still in love with the look. It's certainly the most good-looking smartphone on the market. There are a lot of other handsets that try to match it and introduce their own premium look and feel, but nothing has really ever come close.
A lot of folks might scold Apple for losing its innovation, since the design of the iPhone 5s is rarely different from the iPhone 5, but it's still leaps and bounds ahead of the competition. Samsung is finally getting better with the new design of the Galaxy S5, but it still uses cheap plastic that doesn't really feel premium when you hold it in your hand.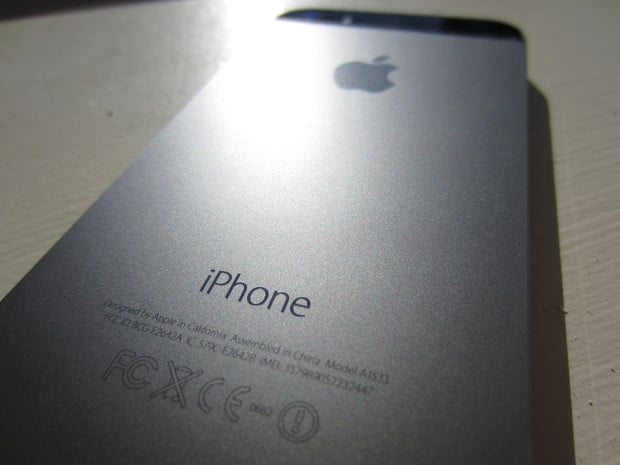 Of course, the iPhone is notorious for being extremely prone to even the slightest of misuse. One drop and you may as well call in for a replacement. Luckily, I've never dropped my iPhone 5s on a hard surface to the point where the screen cracked or the body became scuffed up. There are some tiny nicks on the edges from general use, but nothing major yet. Fingers crossed!
iOS 7
While iOS 7 does have its issues, the overall experience is really good. I was a little skeptical when Apple announced that iOS 7 would come with a complete redesign, but looking back, iOS 6 is just ugly and iOS 7 is one of the most beautiful operating systems I've used.
The simpler and flatter design of iOS 7 really compliments Apple's mission to create simply-designed, elegant hardware, and six months later, I'm still in the honeymoon phase. I suppose that effect will wear off eventually, but until Android picks up its game, I'm not sure I'll be able to find an operating system as great looking as iOS 7.
Apps
With iOS 7, app selection and design keeps getting better and better. I'm a big fan of Tweetbot, Evernote, Checkmark and Dark Sky. Of course, Apple's own built-in selection of apps don't disappoint either; Safari comes with a ton of new features that make web browsing quick and seamless.
I'm not a huge fan of app developers charging a second time for an iOS 7 app redesign that we've seen countless times already, but if you like the work that an app developer is doing, there's nothing wrong with supporting him/her. I see purchasing apps as a donation to the developer to say thanks for a job well done. This means that I simply don't buy apps that I don't think I'll like.
Issues & Concerns
Touch ID
The fingerprint sensor on the iPhone 5s is extremely handy to have, and there are even jailbreak tweaks that I have installed that give Touch ID even more capabilities, but it's a bit finicky at times.
When I first got the iPhone 5s on launch day, the fingerprint sensor worked great, and for several weeks afterward it would read my fingerprint perfectly every time, taking a second or less to unlock my phone. However, since then, Touch ID has been a bit more cumbersome to use. It's a lot slower now at reading my fingerprint and sometimes it takes several tries to get it to read my fingerprint at all; just entering in the passcode usually takes less time.
Apple claims to have fixed these issues with iOS 7.1, but it's a bit mysterious how Touch ID degrades over time. Many users claimed it was the home button getting dirty and collecting grime over time, but it seems Apple claims its a software issue. Either way, it's been frustrating to deal with, and still is.
Apps Crashing
As mentioned earlier, several apps have a tendency to crash randomly, especially the Settings app; when you tap to open it, it'll open and then immediately close, forcing you to re-open it again. It's a bit annoying, but iOS 7.1 seems to fix this.
Luckily, I haven't ran into random reboots like a lot of the Gotta Be Mobile team, so I'm lucky there, but the app crashes are just as annoying, and they only seem to be happening with Apple apps and mostly with the Settings app and the Camera.
Siri & Dictation
Siri has had some time to mature over the last couple of years, but I still feel that it needs a lot of work. It still doesn't feel natural to talk into the phone in order to have Siri look up a piece of information. I tend to mumble without even noticing, so I usually enunciate better when I talk to Siri, but it usually still doesn't help, and she ends up screwing up a phrase that isn't the intended one.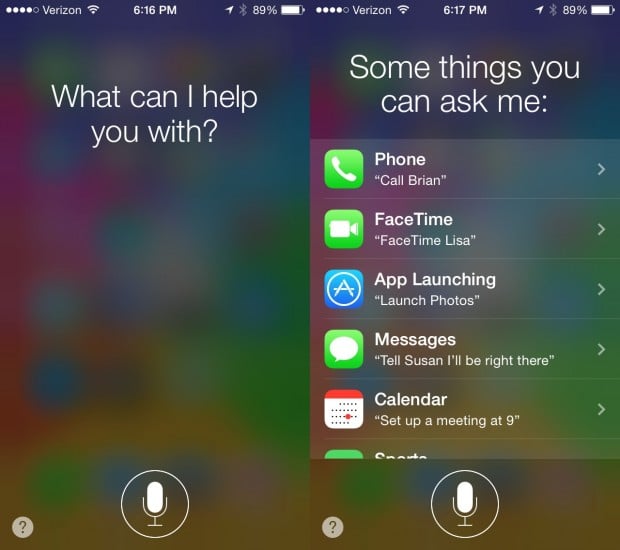 Furthermore, dictation has a couple of flaws. For one, whenever I have music playing and I get an iMessage, pausing the music and switching to iMessage to reply screws up dictation for some reason and it doesn't end up working at all.
I want to enjoy using Siri more often, but it just doesn't feel natural. I pretty much only use it when I'm driving, and even then I'm not a big fan.
Final Thoughts
Every smartphone has its ups and downs, and I can't be mad at the iPhone 5s for not being absolutely perfect. With that said, the iPhone 5s is one of the best handsets on the market without a doubt, and six months later, it still feels like a brand-new phone.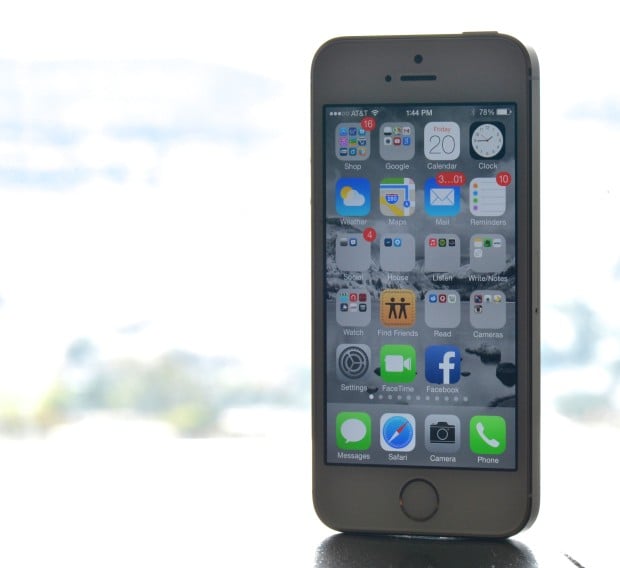 Now, the iPhone 6 is rumored to be released later in the fall, which makes sense because Apple usually refreshes the iPhone every year around the same time. If you're looking to get an iPhone 5s right now, you might be wondering if you should just wait for the iPhone 6.
My answer is it depends on what you're using now and if you'd be happy waiting another six or so months before you'd upgrade. However, the iPhone 5s is the phone to get right now, and it's not too late in the life cycle for you to go ahead and grab one without feeling upgrader's remorse.