iPhone 5s Sale at Best Buy Knocks Price Down to $125
While you may have thought that holiday sales were officially over now that we're in the new year, you'd be wrong. Best Buy is temporarily discounting the iPhone 5s down to just $125 on-contract for the 16GB version. Furthermore, the iPhone 5c is available for free on-contract for the 16GB model.
This marks the first iPhone sale of 2014, and Best Buy definitely wants to start the year off with a bang. If you had self-control over the holiday season and still never took advantage of an iPhone deal, now is the time to buy if you're changing your mind.
Better yet, the deal applies for both iPhones on all the major carriers that Best Buy supports, and you'll have until January 4 to take advantage of the deal, which is occurring both in-store and online.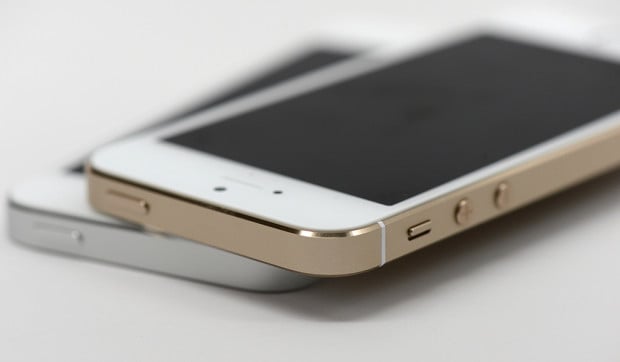 The deal is also better than what Walmart was selling it for back in December, which was an incredible deal by itself. The retail chain was selling the iPhone 5s for $127 and the iPhone 5c for $27 on-contract. This Best Buy deal is one of the best iPhone deals we've seen in the last few months, so don't skimp out if you're thinking about getting a new iPhone.
Retailers have discounted both new iPhones drastically over the last few months. We saw tons of deals on Black Friday and Cyber Monday, and the days leading up to Christmas also saw major discounts for the iPhone 5s and iPhone 5c. The 5c has been the lowest-priced iPhone ever, even though Apple isn't marketing the device as a budget iPhone. Instead, retailers are turning the 5c into a budget device, discounting the phone heavily — as low as $0 on-contract with today's Best Buy deal.
This holiday season was probably the most discounts we've seen with the iPhone. Granted, the iPhone 5 saw plenty of deals, but with there being two new iPhones this year, it's led to twice the deals on Black Friday and Christmas.

As an Amazon Associate I earn from qualifying purchases.