iPhone 5S to Feature Protruding Sapphire Home Button Housing Fingerprint Sensor
In a new report, it is believed that Apple will slightly alter the design of the iPhone 5S to feature a convex home button on the front panel, rather than the concave home button of previous iPhone models. The convex, or protruding, button will give Apple a bit more space to add a biometric fingerprint scanner, a feature that has been long rumored for the next generation flagship iOS smartphone.
Additionally, rather than the plastic home button part that's being used on today's iPhone, the iPhone 5S's protruding convex home button will be made of sapphire glass, a material that will help the button be more resilient to scratches and cracks should the iPhone fall onto its face. This will help to protect the fingerprint sensor underneath.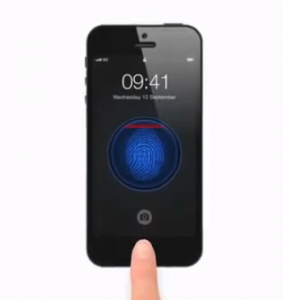 This wouldn't be the first time that Apple is using sapphire glass. The company created the camera lens out of sapphire glass on the iPhone 5. The glass screen and rear glass housing components are still made with strengthened glass, likely Gorilla Glass from Corning.
News of the sapphire glass home button housing originates from KGI analyst Ming-Chi Kuo and was reported on AppleInsider.
Apple had acquired biometric security company AuthenTec and the fingerprint chips would likely come from that acquisition. Apple could potentially utilize the new biometric security to make a bigger push into the enterprise segment thanks to enhanced security while at the same time making cloud access–iCloud and iTunes access–more secure and convenient for consumers. Security has been a big focus of the company's latest iOS 7 operating system, which will debut alongside the iPhone 5S.
The iPhone 5S and the rumored low cost iPhone 5C could debut as early as September 10 according to the latest intelligence obtained by All Things D.