iPhone 5s vs. iPhone 6: Pictures Show Possible Size Differences
New pictures of alleged iPhone 6 cases show the potential size differences between the iPhone 5s and the iPhone 6 variants that are expected to replace it later on this year.
Apple still isn't ready to talk about a new iPhone but that doesn't mean that rumors haven't been talking for it. iPhone 6 rumors have been rampant in 2014 with leaks and rumors detailing everything from the alleged iPhone 6 release date to its design to its potential screen sizes. Rumors suggest that Apple will be releasing two new iPhone models with two new screen sizes sometime later this year.
iPhone 6 rumors have centered around two new models including a 4.7-inch iPhone 6 and a 5.5-inch iPhone 6 that is sometimes referred to as iPhone Air. The measurements haven't been confirmed but iPhone 6 rumors have repeatedly outed these two dimensions as the screen sizes of the next two iPhones.
With a size change all but confirmed for the iPhone, consumers are starting to wonder how big the iPhone 6 might be. We've seen a number of leaks showcase the supposed iPhone 6 dimensions next to devices like the Samsung Galaxy S5 and HTC One M8 and now we're getting another look at how the 4.7-inch iPhone 6 and 5.5-inch iPhone 6 might compare to the current iPhone 5s.
A new listing spotted on e-commerce site Alibaba appears to show alleged iPhone 6 cases next to the 4-inch iPhone 4s. In the photos, we see what appears to be a case for the 4.7-inch iPhone 6 and a case for the larger 5.5-inch model. The size difference between the iPhone 5s and the 4.7-inch iPhone 6 case is noticeable but subtle.
However, the size difference between the case for the larger iPhone, the smaller iPhone 6 and the iPhone 5s is striking. The larger case is much bigger than the 4.7-inch model and it towers over the 4-inch iPhone 5s. We've seen this difference in size before but these photos offer a clear glimpse at the potential size differences between the three iPhones.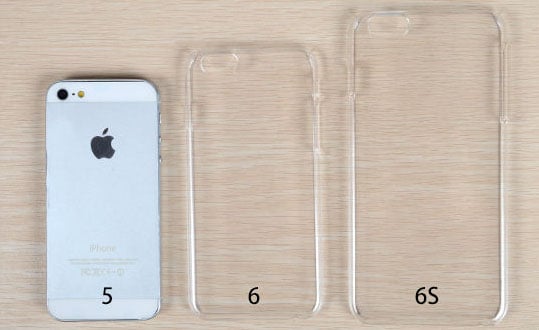 These cases match up with previous iPhone 6 design leaks that point to a redesign complete with new button placement and rounded corners that resemble the look of the iPod touch. The iPhone 6 design is rumored to be extremely thin, perhaps 7mm, and these cases appear to have been made from a thin mold.
While these cases line up with just about every iPhone 6 design rumor that's emerged in the past two months, there is still no guarantee that these cases resemble the final iPhone 6 design.
iPhone 6 rumors continue to firm up in the days after Apple's WWDC 2014 conference in San Francisco. In the past week, we've seen iPhone 6 release date rumors continue to point to an arrival this fall alongside Apple's iOS 8 update which is scheduled to be released from the beta program later this year.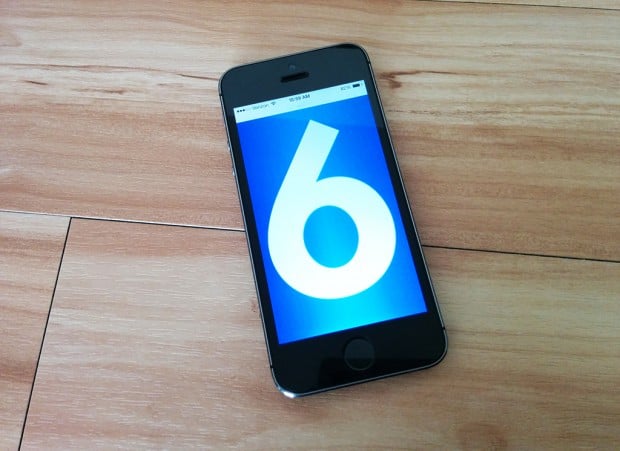 Rumors continue to point to an arrival in September though reports continue to peg the 5.5-inch iPhone 6 release for later in the year, perhaps in September or October. Specific release dates are not yet known though September 19th is being thrown around by at least one international carrier. September 19th is the third Friday in September and Apple typically releases its iPhone on Friday.
We've also seen iPhone 6 rumors point to a number of potential features including larger higher resolution displays, a brand new A8 64-bit processor, a redesign, a new camera with optical image stabilization, NFC, wireless charging, and more. The iPhone 6 is said to still be comprised of  moving parts which means that some rumored iPhone 6 features may not make the final cut.
The iPhone 6 is expected to be joined by a number of new Apple products including the new iWatch, new iPads and perhaps, new Mac hardware to support the company's OS X Yosemite roll out.

This article may contain affiliate links. Click here for more details.