iPhone 5S With LTE-Advanced: A Phone Without a Home
A new rumor about Apple's iPhone 5S, rumored to be arriving sometime this fall, suggests that Apple's high-end flagship smartphone may ship with LTE-Advanced support. The rumor is based off of reported discussions between Apple, the maker of the iPhone, and wireless South Korean carrier SK Telecom, according to CNET.
Though it's unclear if Apple will create multiple models of the iPhone 5S with some models, like those for SK Telecom, supporting the newer LTE-Advanced technology, at least in the U.S., customers here won't find their need for speed satiated as the technology isn't all that readily available.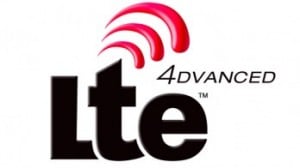 Even if Apple releases a singular iPhone model that simultaneously supports the older LTE protocol as well as the future LTE-Advanced protocol, customers in the U.S. likely won't be able to see any speed gains on the download and upload speeds. That's because LTE-Adanced, if it becomes available later this year, will be in very limited areas.
Verizon Wireless, the only national wireless carrier to have completed its LTE rollout, isn't committed to a full network deployment of LTE-Advanced, saying that it will implement carrier aggregation, a part of building a network that supports LTE-Adanced, where needed to help improve speeds and increase bandwidth.
The benefit of LTE-Adanced when you have a network and a smartphone that supports the new protocol is that the standard allows for download speeds up to 150 Mbps. Today's LTE networks on average promise speeds up to around 10 Mbps on the download side, meaning users could potentially see an increase of 10-15 times the speeds available today.
Given that Apple doesn't really lead in implementing premature and new technologies–it wasn't the first to introduce LTE on a smartphone–it's unclear how accurate the rumors of an iPhone 5S with LTE Advanced is, especially when you consider that right now, only SK Telecom support the LTE-Advanced technology, though U.S. carriers like AT&T Mobility, Sprint, T-Mobile US, and Verizon Wireless are all committed to upgrading to LTE-Adanced in the future.
Rival Samsung has announced a variant of its Galaxy S4 flagship with LTE-Advanced support.

As an Amazon Associate I earn from qualifying purchases.