iPhone 6: 10 Ways Apple Could Make the Perfect iPhone
The iPhone 6 is almost here, but the latest rumors suggest that it won't necessarily best the competition in every department. Here are 10 things Apple could do to make the iPhone 6 unbeatable.
Apple's upcoming iPhone 6 will be the first all-new iPhone since 2012. The mobile landscape's changed a lot over the past two years and iPhone users are left wanting for features that are common in Android and Windows devices.
I bought the original iPhone seven years ago and have bought each new model the day they launched. But unlike most longtime iPhone users, I've also bought and used most of the Android flagship models as they've launched and sometimes get review units before they come to market. For example, I recently wrote up an LG G3 review and ended up buying the device myself.
Apple most certainly include everything on the below list, but we can all dream, right?
Here's a look at an early iPhone 6 mockup and how it compares to the iPhone 5s. Looks like a good start, but we want more.
The iPhone 6 Needs Better Battery Life
The number one problem with every iPhone to date is mediocre battery life. The average iPhone user isn't clamoring for a slightly faster processor or for an iPhone that's a fraction of a millimeter thinner than the iPhone 5s. The thing we hear iPhone users bemoan the most is that their iPhones simply can't last for a full day without recharging. Sure, there are people that don't use their iPhones that much throughout the day and are rarely struck by battery anxiety, but there are a lot more people that have to plug-in at least once per day or who have to limit how they use their devices.
The iPhone 5s has a battery capacity of 1570mAh, which is more than its predecessors, but far short of the latest competitive smartphones. For example, the LG G3 has a giant 3,000 mAh battery which is removable. Apple's obsession with thinness means we won't see a removable battery in the iPhone 6, but its battery might have a higher capacity to match its larger display. Of course a larger display could negate any increase in battery capacity. There are rumors that Apple is getting serious about increasing battery life through a combination of software and hardware innovations.
The screen capture above is of my LG G3's battery history that I took shortly after waking up the other day. After running on a single charge for more than 55 hours, it was ready to continue on standby for another 50 hours. Of course I'd need to plug it in if I wanted to use it as normal for the day, but I still think it's great that the battery could be stretched for another day if needed.
Whatever the answer is, significantly better battery life would have the biggest impact of any other new iPhone 6 feature. I wouldn't have to carry around an external battery to keep my iPhone charged or constantly plug it into my MacBook when I'm on the go.
iPhone 6 Should Be Waterproof
The Samsung Galaxy S5 is water-resistant and it's absolutely wonderful. I've taken pictures in the swimming pool with the Galaxy S5, watched movies while I take long baths and brought it to the beach without a case. Those are all things that I can't do with my iPhone.
I've lost an iPhone 5s even though it was protected by a waterproof Otterbox case. Thankfully I had AppleCare+ and was able to get it replaced quickly and without forking over hundreds of dollars, but buying that kind of protection should be a thing of the past.
The technology to produce a water-resistant iPhone 6 is certainly available, but Apple may not protect the iPhone 6 against splashes and spills because of aesthetics. The Galaxy S5 has a small flap over its USB charging port to keep water out and it's probably too unsightly for Apple designers.
The iPhone 6 Needs a Bigger Screen
The rumors are pointing to two new iPhone 6 models. One will likely have a 4.7″ display, while the other will likely have a 5.5″ display. Those are both significantly larger than the 4″ display found on the iPhone 5 , iPhone 5c and iPhone 5s.  It's difficult to understand how useful a bigger display is until you actually use a phone with a nice big display for some time. Almost everything is better on bigger displays with the exception of one-handed operation. As you can see in the above photo, the LG G3's 5.5″ display has nearly twice the area of the 4″ display on the iPhone 5s. The LG G3's display is about as wide as the iPhone 5s's display is tall.
We've seen iPhone 6 mockups and cases that conform to the larger display sizes, but the latest rumors are stating that Apple may stagger the launch of the two models so they don't compete with each other. I hope Apple gives consumers the choice right off the bat.
iPhone 6 Needs More Storage Capacity, Up to 128GB

iPhone users have been stuck with 16GB, 32GB, and 64GB options since 2011 when Apple introduced the iPhone 4s with those capacities. Apple should be able to offer up more storage for the same price after all these years, moving the entry-level iPhone 6 up to 32GB. As we've seen with the iPhone 5s and iPhone 5c, 16GB of storage capacity is woefully inadequate in the age of HD video recording, burst photo mode, huge iTunes downloads and storage-hungry apps. The iPad mini and iPad Air already have 128GB options and that's still not enough for some users.
Physical space isn't really a factor at all since Apple and others have access to technology that can pack 128GB or more in the same space as Apple's 64GB modules.
How About Some Expandable Storage?
Speaking of extra storage, Apple could do what the competition does and ship phones with limited internal storage and an empty microSD slot. SanDisk is able to pack 128GB of storage capacity into a microSD card that sells for $119. Apple currently charges $100 to go from 16GB to 32GB and another $100 to go from 32GB to 64GB. Obviously Apple's trying to make a healthy profit on extra storage, but it's a pretty crappy experience for people that think 16GB is enough, but quickly run out of space. Their most likely course of action is to continually struggle with storage issues until they're eligible to upgrade again. Mophie does sell a case that increases storage capacity and acts as an extra battery, but it costs more than a new iPhone with a two-year contract.
As we've seen with the HTC One M8 and other recent smartphones, it'd be pretty easy to provide a microSD card  that doesn't mess with the iPhone 6's appearance too much.
The iPhone 6 Needs NFC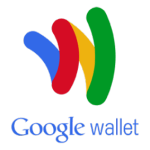 The iPhone 5s is the only flagship phone that I own that doesn't have NFC built in. Near Field Communications makes it easier to do things by tapping your phone against things like credit card scanners and parking meters to pay. NFC also makes it easy to set up devices to communicate with each other. For example, my new Sony RX 100M3 camera can send photos and videos to iPhones and Android phones. To pair it with my Android phones all I need to do is tap the phone against the left side of the camera. To pair it with my iPhone I have to type in a ridiculously long WiFi password from the camera that can't be changed.
Apple does offer Passbook in iOS 7 and iOS 8, which allows clerks to scan things like payment cards and ballgame tickets,  but NFC would be a lot more convenient.  There have been several instances where my Passbook tickets had trouble scanning at San Francisco Giants games. Passbook also presents security issues since things like barcodes are displayed on the screen and can be captured and used without your permission.
NFC isn't everywhere yet, but I'm willing to bet that it will be in a couple of years. If Apple doesn't pack NFC into the iPhone 6, Android phones will hold at least one advantage over Apple's new phone.
IR Blaster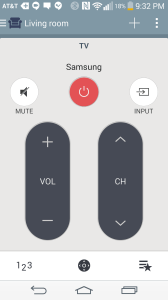 The HTC One M8, Galaxy S5 and several other competitive smartphones have an IR blaster built-in. That means they can act as remote controls for cable boxes, televisions and more. An IR blaster is essentially a flashlight that pulses at different frequencies to tell devices to turn on, change channels or turn down the volume. We're not talking about complex technology here, but it would make it easier to control your TV viewing experience.
This is a screenshot of the LG G3's virtual remote control set up to command the  Samsung HDTV in my living room. Multiple devices and rooms can be set up to turn the phone into a truly universal remote.
iPhone 6 Needs a Killer Camera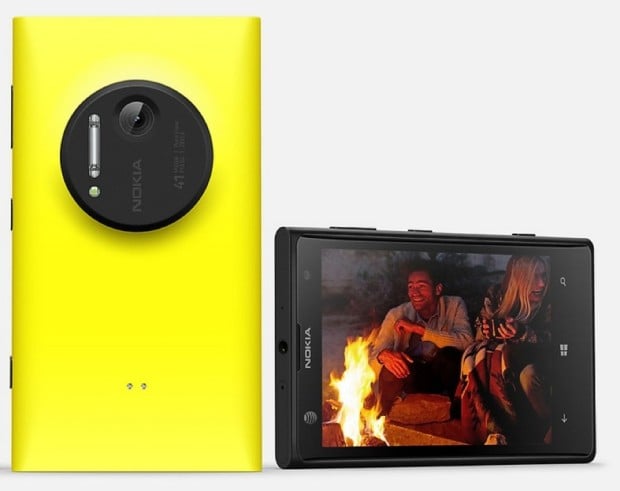 The iPhone 5s has a pretty decent camera, but it could be a whole lot better. I hope that Apple brings some real innovation to the table when it releases the iPhone 6 to match or beat the competition. Its Android counterparts offer more robust camera apps and larger megapixel counts. The best cameras baked into phones are in Nokia's phones, which are not that popular, but produce better photos than any iPhone.  The Nokia Lumia 1020 has a 41MP camera.
With more and more people using their iPhones as their only camera, Apple should make an effort to make the iPhone 6's camera at least as good as the average point and shoot camera.
Better Speakers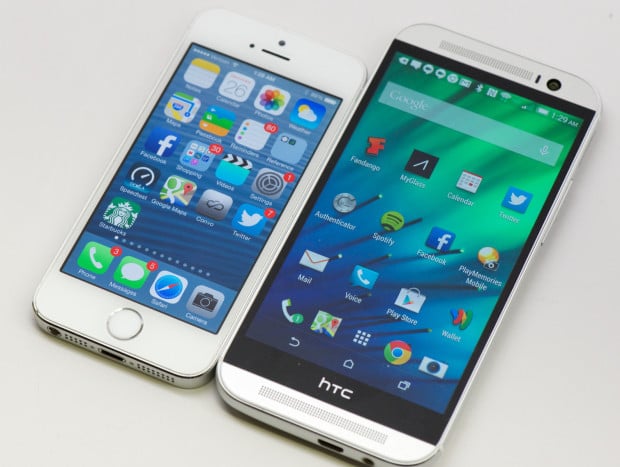 The iPhone 5s has a pretty weak speaker that isn't all that great. Audio performance without a headset clearly hasn't been a big priority for Apple over the years. On the other hand, the HTC One M8 puts audio front and center with its dual front-facing speakers. Having two speakers is great because you can actually hear discrete left/right channels as you would when using headphones or listening on a larger audio system. Pointing the speakers towards the user's a no-brainer, with the result being that audio is much clearer.
Apple-Made iPhone 6 Accessories
Apple's competitors produce some really nice accessories that are purpose-built and matched to their phones. The only accessories that Apple produces for the iPhone 5s are headphones, cables and cases. Apple's rumored to be working on the iWatch, but I hope Apple can do even more and invent or reinvent something that will make the iPhone 6 stand out from the crowd.
Google Glass is far from perfect, but it's the kind of product that can shake up the industry. Maybe Apple's keeping something a secret and will surprise us all by introducing an all-new accessory or two in addition to the iWatch.

This article may contain affiliate links. Click here for more details.