iPhone 6: 50 Things to Expect This Fall
With WWDC 2014 and the iOS 8 launch now out of the way, consumers can now focus on the future, a future that one Apple executive described as the best product pipeline he's seen during his 25 years at the company. One of the pipeline's biggest features is rumored to be the iPhone 6, a successor to the iPhone 5s, and a device that consumers will have their eye on as we inch closer to the fall.
Earlier this week, Tim Cook and fellow Apple executives took to the stage at the Moscone Center in San Francisco to debut a host of new products for developers and consumers. Among them, iOS 8 for iPhone and iPad. iOS 8 will replace iOS 7 sometime this fall and it will do so with a number of upgrades including tweaks to Photos, iMessage, and more.
Apple detailed a number of brand new products but it also kept several rumored products out of sight. Among them, the rumored iWatch, new iPads, new iMacs, the rumored MacBook Air with Retina, and the iPhone 6. It's easy to see why Eddy Cue said that this year's pipeline is the most exciting that he's seen in 25 years.
One of the biggest pieces here will likely be Apple's annual iPhone. Apple's Android rivals have released some significant upgrades this year and this year's iPhone will have its work cut out for it. Apple is, of course, a company that is always up for a challenge and iPhone 6 rumors point to a big time upgrade that could delight iPhone 5 users coming off contract, Android users, and anyone in between.
Well, we've heard all of the rumors. We've also been through many iPhone launches. And today, we want to take a look at what we expect from Apple's new iPhone, a device that is being called the iPhone 6.
Here, we detail 50 things, yes 50 things, that we expect from the iPhone 6 launch, release, and an assortment of other important features. This is what to expect this fall.
iPhone 6 Launch Date
1. At this point, we believe that the iPhone 6 launch date has been all but confirmed for the fall. iOS software always launches with new iPhone hardware and with the iOS 8 release set for the fall, it's pretty clear now that Apple will take the stage sometime in the autumn to announce the iPhone 6.
2. Right now, just about every single iPhone 6 launch rumor points to an arrival inside of the month of September. The last two iPhones, the iPhone 5s and iPhone 5 both were launched in early September and it would appear that the iPhone 6 is on track for a similar launch date.
Nothing is set in stone, and rumors are rumors, but unless every single iPhone 6 launch rumor is dead wrong, then September is looking like the month to circle on the calendar. It also helps that the first day of fall is September 23rd. We're expecting at least one iPhone 6 to make an appearance that month. And it's possible that we'll see two.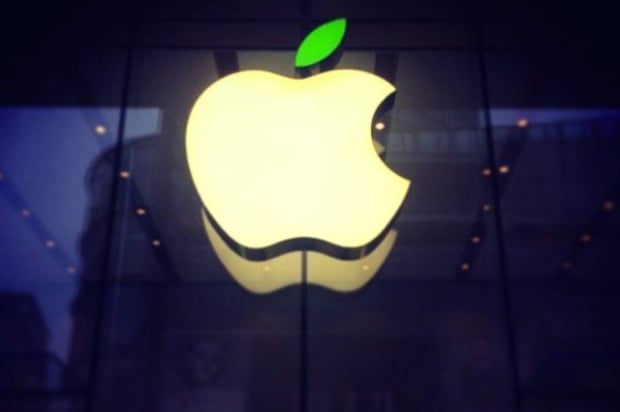 3. We fully expect the iPhone 6 launch to take place during the working week at a venue in the Bay Area. Apple typically uses the Buena Vista Center for the Arts for its product launches though it has been known to venture to other venues. Look for the event to kick off at 10AM PST from somewhere in the Bay Area.
4. Expect Apple to live stream the announcement. The event is shaping up to be a big one and there is simply no way Apple will keep the live announcement from the general public. It wants those eyes focused in on the iPhone 6 and whatever else it announces at the show.
5. Apple doesn't beat around the bush. We expect the company to do what it always does and announce every single detail on stage at the iPhone 6 launch event. That means the iPhone 6 release date, that means the price, the features, the carriers, everything. We also expect it to detail the iOS 8 release date at the event.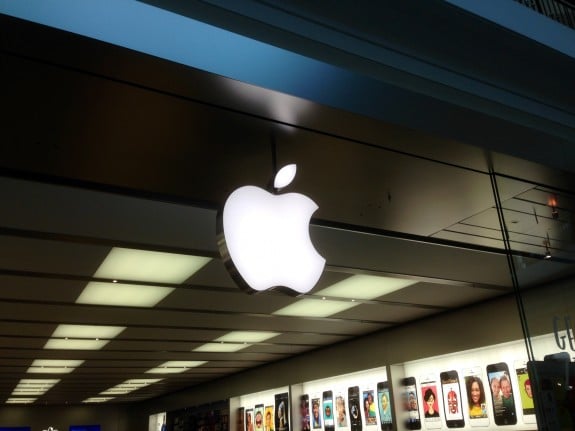 6. We mentioned that we expect it to be a big event. We expect it to be a big event because the iPhone 6 probably won't be the only hardware that Apple debuts at the show. Apple's iWatch is expected to tie into Apple's iOS 8 platform and thus, we expect it to be announced on stage alongside iOS 8 and the new iPhone in the fall.
There are simply too many signs pointing to an iWatch release in 2014 and we expect Apple to finally put its own wearable hardware out on the market this year.
7. Expect the iPhone 6 launch date to also serve as the official launch for iOS 8. WWDC was just a preview of Apple's new software. The iPhone 6 launch should set the iOS 8 update into stone. It's here that we expect to learn about the iOS 8 release date.
iPhone 6 Release Date
8. So that's what to expect from the iPhone 6 launch date in the fall. It's now time to take a look at what we expect from the highly anticipated iPhone 6 release date.
If Apple launches in September, and all signs are pointing that way right now, then there is a good chance that we'll see the iPhone 6 release date land in either September or October. If Apple launches in late September, the release would be pushed to October. If it launches in early September, the release will likely take place in September.
The company is known for the short gap between its announcement and release, typically around two weeks, and we expect the same from the iPhone 6 release. At this point, September is looking like it will likely be the iPhone 6 release month and if we were big gamblers, we'd put the house on a release in September.
9. At least one carrier believes that Apple will release the iPhone 6 on September 19th. The date is logical given that it's the third Friday in September. Apple loves to release its iPhone on Friday and we expect it to do the same with the iPhone 6. Whether that's September 19th or another date in September, it's hard to say, but we doubt that it will shift from its usual Friday release.
10. An iPhone 6 pre-order is a wild card at this point, given that Apple didn't offer an iPhone 5s pre-order last year, but we still expect there to be ways for consumers to put in an order early.
Last year, we saw retailers take unofficial pre-orders ahead of the iPhone 5s release. The crude method involved taking names down on lists ahead of the release. If there is no official pre-order, expect retailers like RadioShack to do something similar. While the putting a name down doesn't guarantee a phone on day one, it should increase the odds.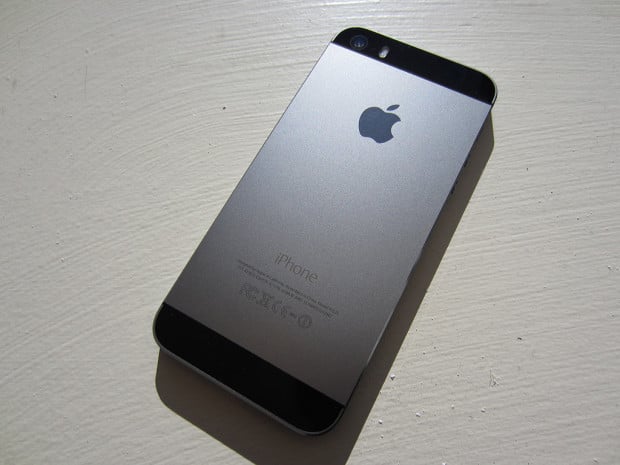 11. Consumers should expect Apple to put the iPhone 6 on sale at midnight, regardless of a pre-order. If there is a pre-order, expect it to arrive at midnight. If there isn't, and there is only an iPhone 6 release day, expect it to go on sale on the Apple Store and through carrier stores starting at midnight.
12. Chaos. Expect there to be chaos in the hours after the iPhone 6's release. In the past, we've seen websites crash or come to a crawl. We've also seen iPhone models sell out almost immediately forcing consumers to either look at another retailer or wait in line with the crowds on its release day.
13. Yes, we expect there to be lines outside of Apple Stores, carrier locations and retailers. And yes, we expect knuckleheads to lineup days, if not weeks ahead of time.
14. Those that want an iPhone 6 on day one would be wise to order soon after it becomes available. Every year, we see shipping times pushed back. The more popular models, the 16GB and 32GB, usually get hit the hardest and often times the shipping times will eclipse a month or more. Last year's gold iPhone 5s shipping times didn't settle down for weeks.
Those who aren't in any kind of a rush can just sit back and relax but those that do want their iPhone 6 as soon as possible should expect the need to order on the first day of availability. Apple won't warn its customers so consider this an early warning.
15. Do not expect Apple to pull a Samsung. What we mean by that is, don't expect Apple to show off storage and color options on stage and not release them on day one. If Apple announces three storage variants in five colors, expect them all to arrive on day one.
For those that aren't familiar, Samsung will often announce storage and color options on stage and then release them months down the road often times in the form of an exclusive for a specific carrier or retailer.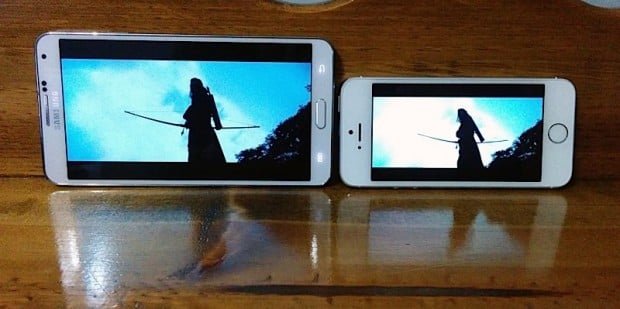 16. Speaking of retailers, expect the iPhone 6 to appear in a number of places on day one. Apple Stores, physical carrier locations and retailers like RadioShack, Best Buy, Walmart, and Target. Apple Stores will likely have the most stock while retailers like RadioShack will likely be left with the scraps.
17. Do not expect there to be a host of day one iPhone 6 deals. Android smartphones typically see a number of day one discounts but iPhone deals are usually extremely limited, if they even exist at all. Walmart will often knock a few dollars off of the price so that it can standout amongst the pack but other than that, consumers should expect to have to pay full price on day one and perhaps, in the weeks after as well.
Design
18. And now it's time to take a look at the iPhone 6 itself. Rumors have emerged at a dizzying pace over the past few months, pointing at everything from its screen to its processor to its camera to its design. iPhone 6 design rumors have been particularly rampant and they have firmed up well ahead of the iPhone 6's release.
Leaks all point to a change to the iPhone design. This should come as a surprise to no one given that after every iPhone 'S' release, Apple has dramatically altered the form factor of its iconic smartphone.
What we're seeing is a design that looks a whole lot like the iPod touch with rounded edges. Even the volume rocker is said to resemble the flatter, oval shaped keys on the iPod. We've also seen a number of rumors point to a change to the button layout with the power button shifting to the side to help accommodate the larger size.
19. In what should come as a surprise to no one, leaks also suggest that Apple will keep the Lightning dock standard that it introduced with the iPhone 5 back in 2012.
It would be strange to see Apple keep the same design three years in a row and given the amount of leaks that we've seen, there is a very good chance that we'll see a redesigned iPhone 6. Expect one to arrive later this year.
20. With iOS 8 comes XCode 6 with support to develop for resizable iPhones, giving developers a way to test for an iPhone 6 with a larger screen. Every single iPhone 6 rumor points to a larger display so there is a very good chance that we'll see Apple shift from 4-inches to something else later this year.
A larger screen means an larger footprint overall. Indeed, we expect the iPhone 6 to be bigger than the 4-inch iPhone 5s though with the proper tweaks to the design, namely the thinning out of the bezels, the size different may not feel overwhelming. Need an example? Take the Moto X, a 4.7-inch smartphone that is just slightly larger than the iPhone 5s.
21. iPhone 6 rumors continue to point to an extremely thin design, perhaps as thin as 7mm. Dummy units, specification leaks, and analysis from well-sourced KGI Securities analyst Ming-Chi Kuo all point to a slimmer iPhone 6 design and at this point, it's hard to expect anything less. There is simply too much credible evidence out there.
It's difficult to imagine the iPhone 6 design ballooning past the 7.6mm design found on the iPhone 5s.
22. It's also difficult to picture Apple tacking on a ton of extra weight to the iPhone 6. One of the beautiful things about the iPhone 5s and iPhone 5 is that they are extremely lightweight. It makes them easy to hold and grip and one hand and it makes them extremely pocketable. You can't say the same thing about some Android smartphones.
23. At WWDC 2014, Apple made it clear that Touch ID isn't going away. And with iPhone 6 rumors pointing to the inclusion of a Touch ID fingerprint sensor, we expect the technology to make it on board the iPhone 6 later this year. We expect the iPhone 6 to have a home button.
Display
24. In 2012, Apple brought its Retina Display up from 3.5-inches to 4-inches. The change was significant for the iPhone but it still meant that the device was, and is, much smaller than many of the Android smartphones that dot the landscape.
Bigger isn't always better but as we noted, companies like Motorola have been able to release large screen smartphones without the massive footprint that typically comes with a device of that size.
For months, iPhone 6 rumors have centered around a change in screen size and it's looking like Apple will, at the very least, release one big screen iPhone 6.
Over the past few months, rumors have settled on two screen sizes. A 4.7-inch iPhone 6 and a 5.5-inch iPhone 6. These may not represent the actual screen sizes of two iPhones that Apple is currently working on but we're willing to bet that it's close. Too many credible sources have pointed to these two sizes.
We're still not entirely sold on the two-pronged approach from Apple, the 5.5-inch model is still a little bit of a wildcard for 2014, but we expect at least one iPhone 6 that is in around 4.7-inches in size.
25. Reports say that Apple has been testing a 1704×960 display for the iPhone 6. If true, it means that Apple will most likely stick with the 16:9 aspect ratio that it has applied to its iPhones since the iPhone 5′s release back in 2012. It also means an increase in the pixel count per inch which again, would translate to better looking content including games, movies and more.
These rumors are extremely credible and they make sense given the change in screen size. A higher resolution would also allow developers to pack more information on a larger screen, making it easier to see more of a book or fit controls onto a game without covering up as much of the action. For a large screen phone, that's important.
26. The iPhone 6 is also said to be coming with a sapphire display. Sapphire is a strong material that can withstand abuse without showing scratches and should help prevent broken displays from drops. This is also extremely credible given what we've heard about Apple's sapphire production.
Sapphire is already in use on the iPhone 5s lens cover and home button and we expect it to play a much larger role on the iPhone 6 as Apple takes on Corning's Gorilla Glass, the material used by many Android manufacturers.
Camera
27. Every single year, Apple upgrades the iPhone camera. The iPhone 5s, for instance, came with a larger sensor, larger pixels and a larger aperture to deliver better looking photos and videos. Apple hasn't joined the megapixel race but its camera improvements always help the latest iPhone deliver better looking content.
We expect the same from the iPhone 6. It will almost certainly be different than the iPhone 5s camera though we don't expect Apple to bump it up to 16MP like the Galaxy S5.
28. Ming Chi Kuo believes Apple will keep the iPhone 6 camera at 8MP and the aperture at f2.2. He also predicts an upgrade of optical image stabilization to help deliver better looking photos.
Sun Chang Xu of ESM-China believes Apple will keep the iPhone 6 camera at 8MP as well, but that the company plans to make the pixels larger, similar to the HTC One. Larger pixels can capture more light and produce better looking photos. Xu predicts Apple will use electronic image stabilization instead of optical. Electrical stabilization would allow for a thinner iPhone.
The information might be conflicting but it points to a similar outcome: An iPhone 6 camera that doesn't come with a flashy megapixel count but comes with an extremely solid upgrade in image stabilization, something that many Android smartphones don't have.
Expect the iPhone 6 camera to be better than the iPhone 5s' camera and keep the iPhone amongst the best smartphone camera options on the market.
29. iOS 8 gave us a glimpse at some of the changes that Apple made to camera application. Expect those features to pair nicely with the changes that Apple makes to the hardware.
Software
30. Expect the iPhone 6 to run iOS 8, end of story.
31. Because it's new, expect the iPhone 6 to come with every single iOS 8 feature that Apple announced at WWDC. And expect it to come with every single iOS 8 feature that it debuts on stage later this year. The iPhone 6 will get the full version of iOS while other iPhones may get a watered down version void of some of the update's main features.
32. We also expect the iOS 8 update for the iPhone 6 to be different than the iOS 8 update that is released for other versions of the iPhone. For one, we expect unique features. Whether that means applications that are optimized for the larger screen or something much bigger than that, we expect the iOS 8 software on board the new iPhone to come with something that Apple can use to help sell consumers.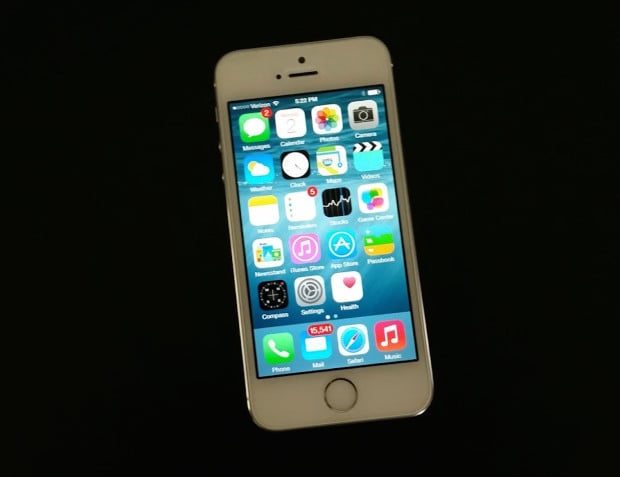 33. We do not, however, expect the iPhone 6 to be the first iPhone to receive the iOS 8 update. The iOS 8 release will likely come for Apple's older iPhones and iPads in the days before the iPhone 6 release. Typically, it's only a few days before but we expect older devices like the iPhone 5s to be running the iOS 8 update before the iPhone 6.
34. The iOS 8 update will likely be on of four operating systems that the iPhone 6 runs before it's all said and done. Apple has stuck to a three year update cycle for its iPhones and thus, we expect it to get iOS 9, iOS 10, and iOS 11 down the road.
Specs
35. So what about everything else? First off, we expect the iPhone 6 to come in three different sizes, 16GB, 32GB and 64GB.
During the WWDC 2014 keynote, Apple's Craig Federighi announced that the new marriage between iCloud and photos means "your device has access to more photos in the cloud than you can store locally."
Photos and video are maybe the biggest pain point for users and internal storage. Simply put, users want to snap a ton of pictures, a ton of photos, and not have to worry about using up internal storage. iOS 8 allows for that. And we think that this kills off the need for a 128GB iPhone 6 model.
36. Expect a powerful processor. The iPhone 5s comes with a A7 processor with 64-bit architecture. 64-bit processors can handle more memory than 32-bit processors and this is something that is extremely important as software continues to get bigger and better. So at the very least, we'll see an A7 processor inside the iPhone 6 but don't be surprised if we see a new A8 emerge.
9to5Mac's Mark Gurman believes that the iPhone 6 will arrive with an updated A8 processor that "focuses on marginal speed improvements rather than core architectural changes, but adds significant performance and efficiency enhancements in order to improve the iPhone's battery life."
37. Expect at least 1GB or perhaps 2GB of RAM to help support the processor.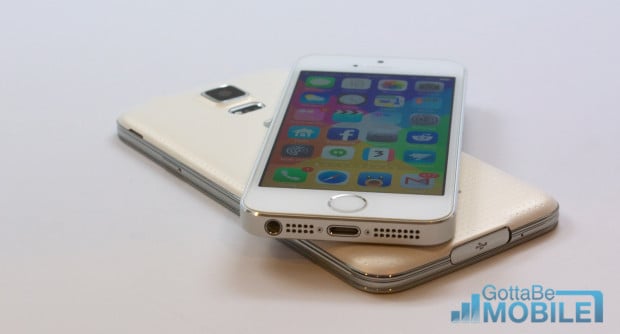 38. One of the reasons Apple waited to put LTE on its iPhone was because it wanted to ensure quality battery life. Battery life has always been a staple of Apple products and it's always something the company touches on during its iPhone events. It's important to Apple and it's important to consumers.
Large high-resolution displays suck up a ton of battery life. It's a reason why devices like the Galaxy Note 3 have massive batteries, they help offset the drain. Apple isn't known for putting massive 3000+ mAh batteries into its smartphones so it appears that it will be a combined effort.
Gurman believes that "with a larger, higher-resolution display combined with the next iPhone's far thinner body, the A8 chip will be essential to maintaining the seamless, fluid iPhone experience that Apple prides itself on."
There is a reason why Apple waited this long to bump the size of the iPhone display and we have a feeling that resolving battery life issues was one of the reasons. Look for the iPhone 6 to come with the same great battery life that the iPhone always delivers.
39. The iPhone 6 will reportedly come with "improved LTE components" that will likely work in conjunction with the device's support for VoLTE, also known as Voice Over LTE. VoLTE would, among other things, allow users to talk and surf the web at the same time, something they are unable to do at the moment.
To us, this is set in stone. We've seen U.S. carriers make their move and we get the feeling that they are preparing for the arrival of the iPhone 6 later on this year.
40. Expect the iPhone 6, in some way shape or form, to tie into mobile payments of some kind. We've heard rumors about NFC and about a tie in with the company's iBeacon and we think that this year will finally be the year that the iPhone starts to replace the wallet.
41. Like the iPhones before it, we expect the iPhone 6 to come with several different color options. Apple's gold iPhone 5s was extremely popular in the United States and we could certainly see it make a return later this year.
We could also see the gray and white options make a comeback as well. At the very least, expect a variety of choices from Apple on the first day of availability.
Carriers
42. AT&T has long been a partner of Apple's so we expect it to land on Ma Bell's LTE network. Expect AT&T to be among the first carriers to get the device.
43. The nation's largest carrier, Verizon, should also be included in the day one release.
44. Sprint, the nation's third largest carrier, will almost certainly get the device on day one.
45. Same goes for U.S. Cellular and T-Mobile.
46. We expect all five of those carriers, at the very least, to get both versions of the iPhone 6 if there are two versions of the iPhone 6. All five major carriers got the iPhone 5c and iPhone 5s and we'd expect the same this time around.
47. The iPhone 6 will likely come to pre-paid and regional carriers inside the United States. Carriers like C Spire and Cricket always play host to the iPhone and we expect them to carry whatever is next from Apple.
48. Apple's iPhone is of course popular outside of the United States so we expect the usual regions to get the iPhone 6. Of course, Apple tends to split up release dates and some regions will likely get the device, or devices, weeks or months after the initial release. The U.S. will almost certainly get it on day one.
Price
49. Analysts can't agree on the price of the iPhone 6. While some believe that Apple will keep the price at $199.99, others believe that the device could make a jump up to $299.99.
Here's what we expect. We expect the smaller iPhone 6 to debut at the usual $199.99 price point. An increase has the potential to frustrate too many people and $199.99 is clearly the sweet spot. At the most, we could see Apple bumping it to $250 but that's a stretch in our eyes.
50. Apple will almost certainly charge more for a larger iPhone, similar to what Samsung does with its Galaxy Note 3. We expect a larger, 5.5-inch iPhone 6 to cost in and around $300 on contract.
That's the same price that Samsung charges for the Galaxy Note 3 and it positions the larger iPhone nicely against the larger Android devices on the market.