iPhone 6: 7 Features This iPhone 5 User Wants from Apple
I bought the iPhone 5 the day it went on sale in 2012 and since I pulled the trigger early, I will be coming off contract with my carrier later on this year. So, like many other iPhone 5 owners, I'll be able to use an upgrade. There are a lot of names on my radar at the moment including Apple's rumored 2014 iPhone, the iPhone 6.
Before I was an iPhone 5 owner, I was an iPhone 3GS owner. Before that, I owned a BlackBerry but I'd rather not talk about that. What I do want to talk about is my experience with the iPhone 5. But before I do that, I need to start with the iPhone 3GS.
I used the iPhone 3GS as my daily driver for three years. That's right. I avoided the iPhone 4s, tempting as it was, and held onto the iPhone 3GS for an extra year before upgrading. Apple's fantastic software support allowed me to do that and do it comfortably.
There are two reasons why I avoided the iPhone 4s. First, I didn't like its design. Glass on smartphones scares me. Second, it didn't have 4G LTE like the Android devices I was using at the time. So, it didn't make sense to me to sign a new two year contract for a phone that I knew I'd probably ditch when the next iPhone came out. I had a good feeling that the iPhone 5 would feature 4G LTE.
Not only did the iPhone 5 feature 4G LTE data speeds but it also delivered a fantastic new design and a larger 4-inch display, two of the features that I wanted Apple to deliver.
After a year and a half, I know that I made the right decision. The iPhone 5 is one of the best smartphones I've ever used. The recent iOS 7.1 update made it even better. And while I know that iOS 7.1 and Apple's upcoming software updates will afford me another year at least, I have my eyes on an upgrade in 2014.
I like what I've seen from both the Samsung Galaxy S5 and the all new HTC One and I may wind up with one of those before everything is said and done. Nevertheless, as an iPhone owner that loves his iPhone, there is part of me that is drawn to this year's iPhone, a device that is being called iPhone 6.
The iPhone 6 will be one of just many smartphones that competes for mine attention and the attention of many others in 2014. While I can't speak for all iPhone 5 owners, here is what I want on board the iPhone 6 later on this year. A combination of these features will make it an easy decision for me.
Improved Camera
I've kept things pretty simple and I think everything on this wish list is believable. Will I get everything I ask for? Probably not but there is a very good chance that many of these features will arrive on the real iPhone 6 later on this year.
I shoot a ton of photos and video so the camera on my smartphone is extremely important. The camera on my iPhone 5 is good but there are obviously better cameras out there. The iPhone 5s camera, for instance, is superior. Camera technology is moving extremely quick and cameras on devices like the iPhone 5 are starting to look their age. For instance, the iPhone 5s shoots better photos in low light environments.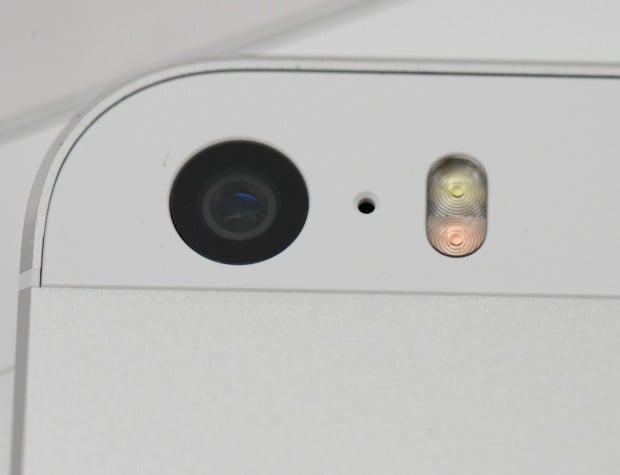 Many of the photos and videos that I take with my iPhone 5 are at night. The quality of those photos and videos is decent but there is definitely room for improvement. And I think Apple will likely provide it.
Apple improves on the iPhone camera year-after-year and rumors are already pointing to possible improvements. My particular hope is that the iPhone 6's camera is on par with a Nokia camera and puts the iPhone 5s and iPhone 5 cameras to shame.
Durable Design
The iPhone 5's industrial design is fantastic. It looks great and feels great in the hand, two key components of any smartphone design. It's also pretty durable.
I absolutely hate using cases on my smartphones. It adds extra bulk and takes away from the looks of the phone. So for the past year and a half, I've been using my iPhone 5 without a case.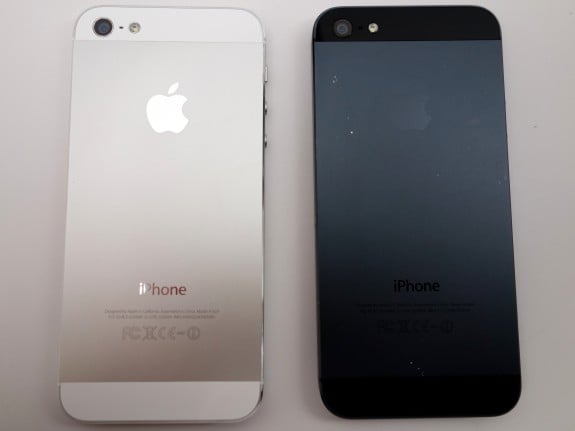 For the most part, the phone has held up. Nevertheless, some wear and tear has occurred, primarily on the outside edges of the phone and its metal band. It's not an eye sore, it's not a deal breaker but it's still something I'd love to see Apple improve with the iPhone 6. I know others would agree with me.
From what I've seen and heard, the iPhone 5s design holds up much better than the iPhone 5's. I'm not sure what Apple changed, if anything, but its design seems to have fared much better. My hope is that this trend continues and that the iPhone 6 comes with an extremely durable design that allows me to keep my phone outside of a case.
Water resistance and dust resistance wouldn't hurt either. Those are two of the reasons why I am taking a long hard look at the new Samsung Galaxy S5.
Lightweight Design
One of the features that I love about the iPhone 5 design is how light it is. The iPhone 5 is a mere 112 grams which is much lighter than most of the other flagship smartphones on the market. Granted, most smartphones are much bigger than the iPhone 5, but it's a quality I and other appreciate nonetheless.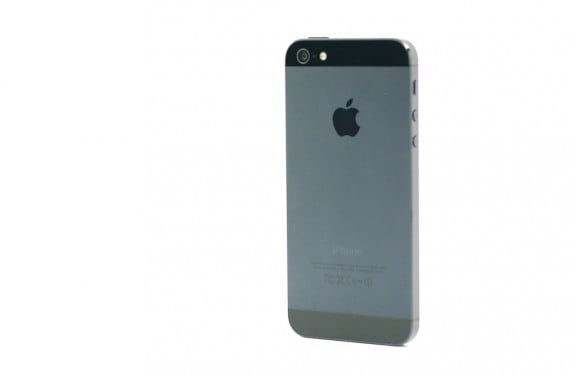 My hope is that Apple is able to keep the weight off the iPhone 6. One of the reasons the iPhone 5 feels so comfortable to hold is because it's so light. It also isn't a burden to carry around in a pocket. There are rumors that suggest that the iPhone 6 could be thinner and lighter than the iPhone 5s, perhaps as thin as 5.5mm. My hope is that they are dead on.
Same Software Support
One of the reasons that I continue to commit to the iPhone is because of Apple's software support. Three years of software support is second to none in the world of updates. Android devices like the Galaxy S and Galaxy Note are lucky if they get two years.
This is something that Apple doesn't tout on stage when it announces a new iPhone but I'll know if Apple's generosity will continue once iOS 8 is announced. Apple typically reveals which devices will be getting upgrades ahead of time so if the iPhone 4s and iPad 3, devices that have received two major iOS updates, are on the list then I'll know that there is a good chance the iPhone 6 will get that kind of support.
Larger Display
Apple increased the size of the iPhone 5's display without a drastic increase in overall size. The iPhone 5 is taller than the iPhone 4s but it's not a whole lot bigger. Rumors suggest that the next iPhone will come with a larger display and my hope is that Apple is able to increase the size of the display without a major increase to the size of the phone.
An increase in display size without a major change to the size of the phone. I like how the iPhone is compact and easy to use with one hand. In the photo below, our own Craig Lloyd shows how Apple could accomplish this size increase.
Over the past year and a half, I've started to dislike the 4-inch display more and more. Probably because I've started to travel and watch more video than ever before. If you've ever tried watching an NBA highlight on a 4-inch display, it's not ideal. Samsung's Galaxy Note commercial starring LeBron James, which you can see below, is about how I feel.
https://youtu.be/sCnB5azFmTs
Of course, I find the Galaxy Note 3's 5.7-inch display to be too big for my tastes. A display in the vicinity of 4.5-inches to 4.7-inches with higher resolution would be ideal. That way, it's big enough to handle video but isn't overpowering like the Galaxy Note's display.
High Quality Speakers
I might be in the minority here but I like to use speakerphone, a lot. I also occasionally play games and music from Spotify or Soundcloud on my iPhone when a Bluetooth speaker or a better setup isn't available. The iPhone 5's speakers are decent for activities like these but they aren't spectacular. They aren't HTC BoomSound spectacular.
I'd love to see Apple offer an iPhone 6 with some fantastic speakers, speakers that not only make playing the occasional game enjoyable but allow me to ditch the Bluetooth speaker from time to time.
Amazing Battery Life
This pretty much goes without saying but, I'd love to see the iPhone 6 make a jump from the iPhone 5 and iPhone 5s when it comes to battery life. One of the reasons I buy Apple products is because I know that Apple delivers high quality battery life. Both the iPhone 5 and iPhone 5s are examples of that. I'm greedy though and I want more.
I realize that a large battery would add weight and bulk to the iPhone 6 but I'm alright with that if it means that I don't have to plug my phone into a charger every single day. A 8mm thin iPhone that weighs 130 grams and boasts a larger display with best-in-class battery life sure sounds pretty good to me.
So for me, these seven features make up the core of my wish list. Of course, I'd love to see Touch ID appear on the iPhone 6 for added security and convenience and I'd also love Apple to issue more than just three color options, but those things just aren't as important as the others are.
Many of the features on my iPhone 5 wish list (larger screen, 4G LTE, better camera, quality battery life, and others) were fulfilled so I'm hoping that Apple is able to do the same with this year's iPhone 6.
What's on your iPhone 6 wish list?