iPhone 6 Mockups Appear Without Ugly Antenna Gaps
iPhone 6 mockups are nothing new, but a fresh set of rendered mockups have appeared which show the rumored phone without ugly antenna gaps on the back of the device.
Over the last few weeks, we've seen several dummy devices of the iPhone 6, showing us what to expect out of the new device when it most likely launches later this year in September. While these mockups probably aren't exactly what the iPhone 6 will truly look like, it at least gives us an idea of what the flagship smartphone will look like overall, sporting rounder edges and a larger screen.
However, many users have noticed the rather thick and ugly antenna gaps that weave their way through the aluminum shell of the device. These are essentially there to let the phone's cellular and WiFi antennae peek through to get a signal, as aluminum can block reception to an antenna.
This is vital to how the phone functions, but from the mockups that we've seen, those gaps haven't been so great to look at, and they've made the iPhone 6 mockups quite ugly so far.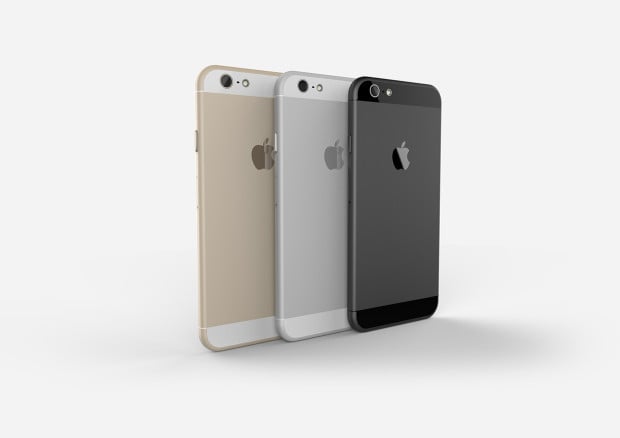 The good news is, according to Nikkei, these wide antenna gaps are just placeholders and will be replaced with polished glass to give the iPhone 6 a more pleasing look.
With that said, a couple of designers created some new rendered mockups of what the iPhone 6 could look like without those ugly antenna gaps, and we have to say it makes the device look so much better.
The renders show all three color options that are available with the current iPhone 5s: Silver, Space Gray and Gold. Apple will likely continue to use these color options for the iPhone 6.
Furthermore, these renders are highly detailed, and the iconic promo style that Apple frequently uses for photographs of its products is very much alive in these renders, so it gives users the chance to see what the iPhone 6 might look like displayed all over Apple's website once the device is officially launched.
Some other iPhone 6 renders were revealed yesterday, providing a highly-detailed look at the new smartphone, but the antenna gaps were still prevalent throughout the phone, giving it a rather undesirable contrast between the black and silver colors.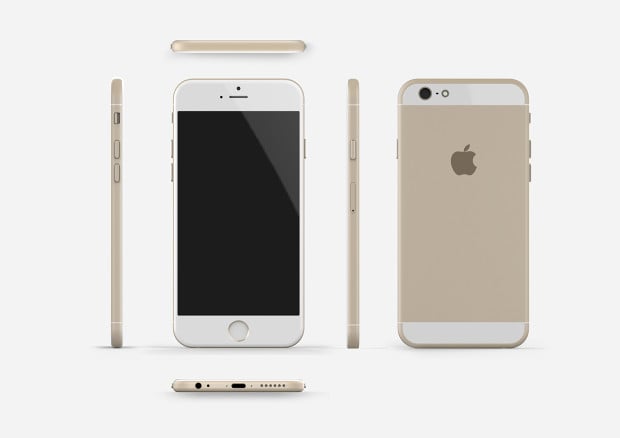 As for when we might see the iPhone 6 officially launch, it's been reported multiple times already that the iPhone 6 is expected to launch on September 19, which is a Friday. If you remember, the iPhone 5s also launched on a Friday last year, and Apple is very consistent on its release timeline every year for its product releases.
On top of the larger screen (which is rumored to come in 4.7-inch and 5.5-inch flavors), it's said that the iPhone 6 will also come with a higher resolution display, with 1704×960 being the agreed-upon resolution, which is a big step up from the iPhone 5s's 1136×640 screen and will even have a higher pixel density than past models.
Aside from a larger screen and new design, the iPhone 6 is expected to come with an all-new processor (most likely the Apple A8), possibly more RAM, a better camera, and an improved Touch ID fingerprint sensor. The hardware of Touch ID is expected to receive a bit of an overhaul and will be more durable than the first-generation Touch ID sensors.
As for storage options, it's said that Apple will change things up again and won't offer a 16GB model, making the 32GB version the entry-level iPhone 6, with 64GB as the middle tier and a new 128GB option as the highest storage option, although it's rumored that the 128GB flavor will only come to the 5.5-inch model.

This article may contain affiliate links. Click here for more details.