iPhone 6 Availability Improves Ahead of Christmas
The iPhone 6 will most likely be a hot item during the holiday season, and it looks like Apple has already begun ramping up production, as delivery estimates for the new device have improved ahead of Christmas.
iPhone 6 and iPhone 6 Plus models in all colors and from all carriers in 16 and 64GB configurations now show a ship time within 3-5 days, while the 128GB versions are shipping within 7-10 days. Previously, the 16GB and 64GB models were seeing 5-7 day ship times, while the higher-capacity models were seeing as long as 2-3 weeks.
Of course, it's important to note that this is if you buy the device directly from Apple. Shipping estimates will vary greatly depending on where you buy the iPhone 6 elsewhere, including at carrier stores and third-party retail stores like Target, Walmart, Best Buy, etc. However, it seems like you shouldn't have a problem at these stores.
Ever since the release of the iPhone 6 back in September, the device has been on backorder, but if you have a local Apple Store nearby, you can usually find them in stock.
According to iStockNow, which is an online tool that shows iPhone 6 availability at Apple Stores in the US and Canada, the iPhone 6 is pretty much in stock at every Apple Store in the US, as well as most Target and Best Buy locations.
One thing to be aware of with Target is that buyers won't be able to buy an iPhone 6 Plus outright, but will instead have to tack it onto a contract, which means you can't buy the device at full retail price without a contract. This is probably because the device is still in low stock, and the store wants to keep away from resellers.
It's also probably a good idea to call your local Target store just to make sure that the iPhone 6 is in stock, even if the tool says it is. However, when doing a search myself, pretty much all of the Target locations in my area said that they had the iPhone 6 in stock.
Of course, it depends what color and storage size you want, but it seems that the lower-capacity models are more in stock than the higher-capacity versions, so that's definitely something to be aware of.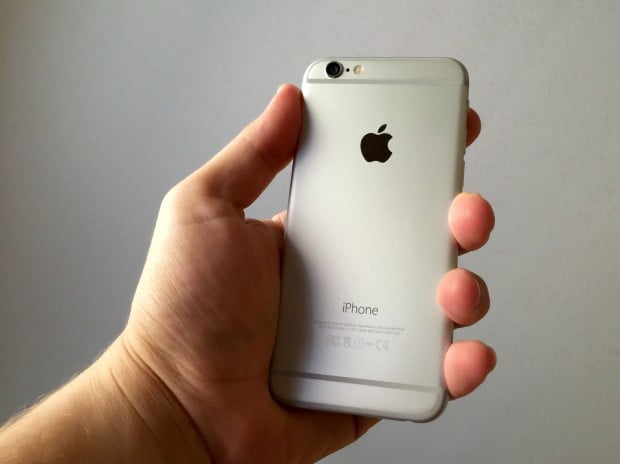 The iPhone 6 Plus has been under a lot of controversy lately, with many users reporting that the larger device bends while in their pockets, and many people are proving that the phone can bend under the force of their own hands. Of course, this has triggered the popular "Bendgate" term, and Apple has been under a lot of fire because of this apparent design flaw with the larger iPhone.
Since the attention of the issue started to gain steam, YouTubers began to post videos of iPhone 6 units bending, and there's even a video that shows a user actually physically trying to get his iPhone 6 Plus to bend. Spoiler alert: it bent.
While the issue has died down a little bit since it was first introduced, it's certainly something that's going to remain an issue for quite a while until the next iPhone comes out. Apple says that the iPhone 6 bending is "extremely rare" during normal use, and there have only been a handful of official complaints out of the 10 million iPhone 6 units that were sold over opening weekend alone, with that number growing as more and more iPhone 6 devices continue to sell.
In any case, we digress, and as we get closer and closer to Christmas, the iPhone 6 should hopefully be easier and easier to find in stock, especially online.

This article may contain affiliate links. Click here for more details.