iPhone 6 Beats Galaxy Note 4 Where it Counts
Apple announced that it sold more than 10 million iPhone 6 and iPhone 6 Plus units in the first three days of going on sale. That's the most iPhones Apple ever sold in the first three days following a new model's release and something that should make Samsung jealous. Apple sold more than $7 billion worth of iPhones in the first three days of shipping its latest products.
While the Korean phone manufacturer sells Android phones by the millions, we simply don't see the masses buying the Note 4 and other devices in the same volume when they launch.   Android fans have been bashing the iPhone 6 for mimicking Android phone display sizes and bringing NFC to iOS years after the competition. But Apple would much rather have a blockbuster opening than rushing to be first for the sake of being first.
The iPhone 6 is competitive with the Samsung Galaxy S5 in terms of screen size, while the iPhone 6 Plus has a screen size that's similar to the Galaxy Note 4.   It took Samsung 60 days to sell 10 million Galaxy Note 3 units last year. It is highly unlikely that the Note 4 will sell anywhere close to 10 million units within three days. The Galaxy S5 debuted earlier this year and it took 27 days for Samsung to sell 10 million units worldwide.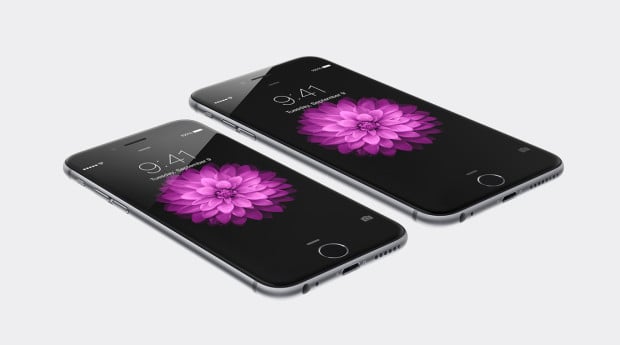 Apple sold the 10 million iPhone 6 and iPhone 6 Plus units in the United States, Australia, Canada, France, Germany, Hong Kong, Japan, Puerto Rico, Singapore and the United Kingdom.  Apple did not separate iPhone and iPhone 6 Plus numbers in its press release about the sales figures today, but its safe to say that the company will sell at least an additional 10 million between today and its secondary release date of September 26th, which is when the new phones will be available in  20 more countries. The iPhone 6 has not gone on sale in China yet because Apple needs to jump through one more regulatory hoop. Demand for the iPhone 6 and iPhone 6 plus is fierce, with new iPhones being sold outside of Apple stores for several times their retail prices.
Read: iPhone 6 Plus Shortage: Big iPhones Sent Right Back to China
According to Apple, the company could have sold well over 10 million iPhone 6 and iPhone 6 Plus units over the first three days, but they simply didn't have enough in stock.
"Sales for iPhone 6 and iPhone 6 Plus exceeded our expectations for the launch weekend, and we couldn't be happier," said Tim Cook, Apple's CEO. "We would like to thank all of our customers for making this our best launch ever, shattering all previous sell-through records by a large margin. While our team managed the manufacturing ramp better than ever before, we could have sold many more iPhones with greater supply and we are working hard to fill orders as quickly as possible."
Did you buy an iPhone 6 or iPhone 6 Plus yet? If so, let us know what model you bought in the comments below or on our Facebook page.