iPhone 6 With Big Display Rumored for 2014 Release
While the iPhone 5s brought along the same 4-inch Retina Display found on the iPhone 5, Apple's next iPhone is heavily rumored to be coming with a much larger display with rumors suggesting that Apple is testing a variety of different sizes, some as large as 6-inches. A new note from an analyst though suggests that Apple may install a 4.8-inch display on an iPhone 6, a size that would put it on par with the likes of the Samsung Galaxy S4, Nexus 4 and HTC One.
In the months before the iPhone 5s launch, there were rumors suggesting that 2013 might be the year that Apple delivers a large screen iPhone to compete against the big screen Android devices on the market and satisfy consumers who have been looking for more screen real estate. A rumor from analyst Brian White in particular suggested that Apple might debut three different iPhones in different sizes. Of course, that rumor did not pan out and the company instead delivered two new iPhones, an iPhone 5s and an iPhone 5c, both of which tout 4-inch Retina Displays.
The release of those devices does not rule out a larger iPhone in the future however and reports suggest that Apple is still thinking about releasing an iPhone with a larger display. All signs at the moment point to next year's iPhone 6, a numbered iPhone, coming with a large display. Recently, the company was rumored to be testing displays up to 6-inches in size and today, according to BGR, Jefferies & Co. analyst Peter Misek issued a note to investors claiming that the company would be releasing a 4.8-inch iPhone 6 next year.
Misek is a well-respected analyst and while that doesn't mean that a 4.8-inch iPhone 6 is set in stone, it does align with what we've heard from other reports, a sign that Apple could very well introduce a large-screened iPhone as soon as next year. Misek doesn't mention any other features on board the iPhone 6 though rumors have suggested that it will come with a handful of upgrades including an A8 processor.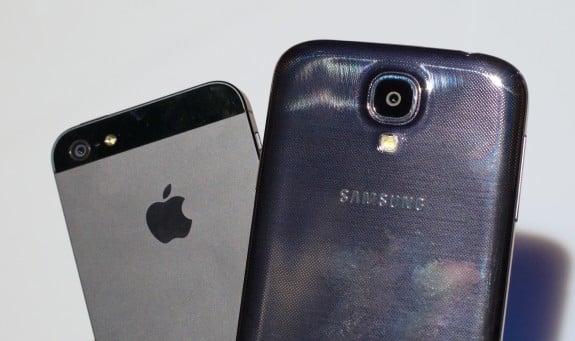 If Apple continues with is current iPhone release cycle, we should see a ton of iPhone 6 rumors emerge over the course of 2014 with an arrival in the fall season ahead of the holidays. The iPhone 4s, iPhone 5, and iPhone 5s all arrived in the fall and it could be that Apple releases an iPhone 6 a little less than a year from now.

As an Amazon Associate I earn from qualifying purchases.