iPhone 6 to Come With Intel Inside?
The processor on the next iPhone could be manufactured by Intel. While the A7S or A8 processor or whatever Apple will name it will still be designed by the Cupertino, California iPhone-maker, the processor could potentially be manufactured and produced by Intel in a new agreement between Intel and ARM.
According to a report on Forbes, Intel is said to be opening its fabs, or manufacturing facilities, to make ARM chips.
"At the ARM developers' conference today, Intel partner announced that the world's largest semiconductor company will fabricate its ARM's 64-bit chips starting next year," the publication wrote.
This is a huge move considering that Intel is trying to break into the mobile market and represents a huge competitor to ARM chipsets. With its quad-core Bay Trail Atom processor, Intel is making some progress in the fight, but ARM chips–whose design is adopted by Qualcomm, Samsung, Apple, Huawei, MediaTek, NVIDIA, and others–still dominate this market.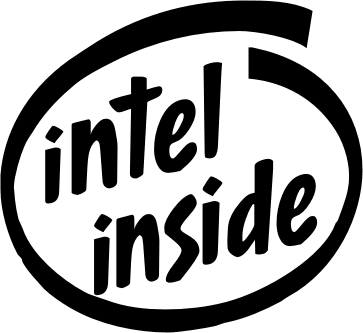 "But this is just the beginning of a much larger endeavor for the chip giant as Intel is even willing to compete with semiconductor foundry leader TSMC for the business of its fiercest rivals, like Nvidia or Qualcomm," Forbes published.
This would represent a huge win for ARM partners who do not have their own fabrication facilities as Intel's fabs are deemed as technically superior to fabs of TSMC and others.
An agreement between Intel and the ARM camp doesn't necessarily mean that Intel would be defecting from its own Atom-based ARM competitor. Instead, it could be a strategic opportunity for Intel to maximize the use of its fab facilities and to monetize any down time that Intel may have in between making Atom and Core processors. Intel was once an ARM partner and made its own Xscale line of ARM processors in the past, but offloaded that business to Marvell to focus on its x86 products.
With Intel's more advanced labs and technical know how in manufacturing chipsets, Apple could potentially turn to Intel to manufacture its chips. It was rumored in the past that Apple was looking to move production of its iPhone and iPad processors that it designs itself to TSMC for manufacturing away from partner and rival Samsung. However, there were speculations that TSMC could not achieve the yields that Apple required in its products. With Intel's expertise, achieving the yields that Apple would require shouldn't be a big problem, and this could represent an opportunity for Apple to steer clear of Samsung for making its processors.
This wouldn't be the first time that Intel and Apple are believed to be partnering in making the iPhone's processor, though those rumors in the past did not pan out.

As an Amazon Associate I earn from qualifying purchases.