iPhone 6 Event: What to Expect
Apple's annual September event is coming up in just a couple of short days, and on Tuesday, the company will most likely announce the iPhone 6, as well as the iWatch. Here's what to expect going into the September 9 event.
While we officially don't know what Apple has in store come Tuesday, numerous rumors and reports all agree that Apple's next iPhone and the oft-rumored iWatch will both be announced and unveiled during this event.
Frankly, the iPhone 6 has been leaked so many times that we practically know what the device looks like and we haven't even officially seen it yet. Chinese suppliers have not been shy about showing off the design and some parts of the iPhone 6, which is why we've seen so many leaked photos over the last few months.
While the release speculation of the iWatch has always fumbled around different time windows, the latest rumors point to an announcement on September 9 alongside the iPhone. Apple's rumored wearable device will be the company's first, and could give the smartwatch market the good 'ole kick in the rear end that it deserves.
So while you're waiting for Tuesday to roll around, here's what you should expect from Apple when CEO Tim Cook and company take the stage.
iPhone 6 Announcement & Details
By now you probably know a lot about the iPhone 6. You know what it'll look like. You know what screen sizes it'll come in. You know that it'll most likely come with a faster processor, better graphics, and an improved camera. However, there will undoubtedly be details that Apple will provide that will be new.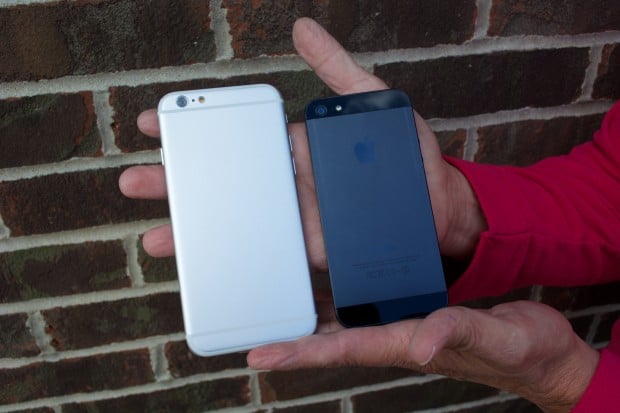 For instance, we have yet to know what storage sizes the iPhone 6 will come on, and price seems to be something that has been questioned over the last several weeks, with some sources saying that the entry-level iPhone 6 will start at $249 instead of the usual $199.
Expect all the rumors that you've been hearing over the last few months to finally be addressed on September 9 at 1pm ET. This will also be the day when Apple will provide a launch date for the iPhone 6, which is currently rumored for September 19. Rumors about the launch date have been a little shaky lately, but many reports agree that September 19 will be the big day.
iWatch Announcement & Details
It wasn't until recently when rumors began to fly about the iWatch possibly being announced and unveiled on September 9 alongside the iPhone 6, making Apple's upcoming event all that more exciting.
If the iWatch indeed gets announced on iPhone 6 day, this will be the day when we finally see Apple's wearable come out from the shadows and reveal itself to the public.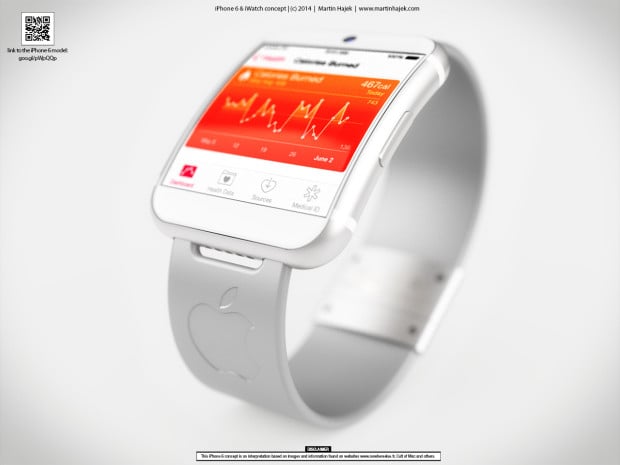 We should also expect the company to detail the smartwatch and show us all the cool features. However, rumors still point to a 2015 release window for the iWatch, so while Apple could announce the device next week, it may not actually release the wearable to the public until next year at some point.
This could also mean that the Cupertino-based company might be very cautious about revealing too much about the device, and while it could show off an actual iWatch unit to everyone, don't expect CEO Tim Cook and company to allow attendees to get their hands on the device.
iOS 8 Release Details
September 9 will also be the day when Apple will provide more details on iOS 8. The new mobile operating system was announced at WWDC 2014 back in June, and the company showed off quite a bit of new features, but expect Apple to show off even more features during its iPhone 6 event.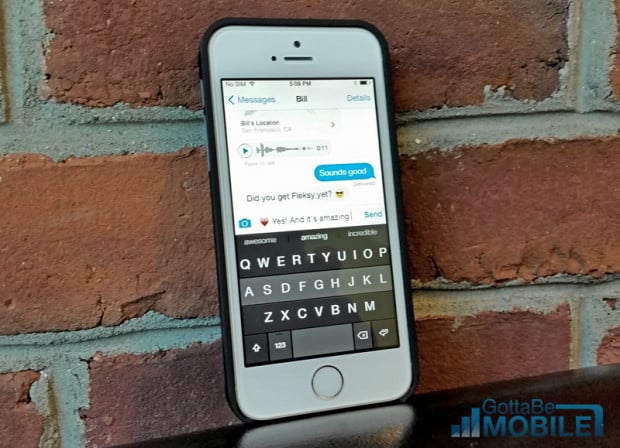 We should also expect a release date for iOS 8, and while that hasn't been talked about much in the flurry of iPhone 6 rumors, iOS 8 will most likely be released a few days before the iPhone 6 launches to the public, which could be September 17 or around that time.
This is because Apple has gotten into the pattern of releasing new iOS releases a few days before it unleashes its latest iPhone, with last year being a prime example. iOS 7 released a couple of days before the iPhone 4s launch.
While iOS 8 keeps the same overall look and feel of iOS 7, it comes with a handful of improvements and new features, including better notifications and a ton of new features in iMessage.

As an Amazon Associate I earn from qualifying purchases.