iPhone 6 Features: Rumor Roundup
The iPhone 6 is expected to arrive at some point later this year, most likely in September just like the iPhone 5s and iPhone 5 release dates, but we've seen several sketchy rumors so far that point to an August release.
In any case, if you're thinking about upgrading to the iPhone 6 when it comes out, you're probably wondering what kind of features it will come with. Lucky for you, rumors have already been swirling for the past several months, even though the iPhone 5s is only slightly past its 6-month birthday. Despite that, talk about the next model is already kicking in high gear. We have no idea what Apple officially has in store for the next-generation iPhone, but leaks, rumors and concepts are already being thrown around.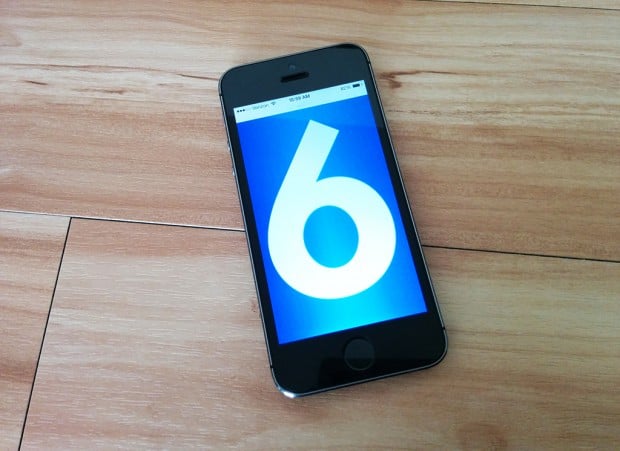 Many new features are expected to arrive with the iPhone 6, and we've been hearing plenty of rumors recently that support this claim. Here are some of the most popular rumors that have been making the rounds lately.
Larger Display with Higher Resolution
One of the big new features that the iPhone 6 will mostly come equipped with is a larger screen, and not just one larger screen, but two larger screens. It's being heavily rumored that Apple will launch two different iPhone 6 models that will come in different screen sizes — 4.7-inch and 5.5-inch displays. The former would rival traditional smartphones like the Nexus 5 and the Moto X, while the latter would compete with the HTC One Max and Samsung's Galaxy Note 3.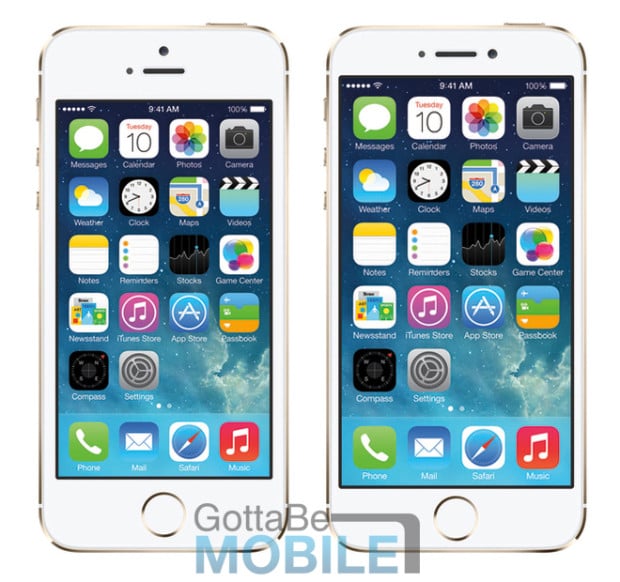 Furthermore, it's said that the iPhone 6 will also come with a higher resolution display, with 1704×960 being the agreed-upon resolution, which is a big step up from the iPhone 5s's 1136×640 screen and will have a higher pixel density than past models.
This resolution size is a bit weird, as it veers off from the standards that we know today, like 1280×720 and 1920×1080, but 1704×960 is exactly triple of what the iPhone's screen resolution originally was back in 2007 when the smartphone first released, so it makes sense.
Completely New Design
If it's not the screen size that everyone is talking about, then it's the iPhone's design that's getting the attention. The iPhone 6 is rumored to be receiving an all-new design, and it'll be the first time that Apple leans away from its squared-off edges that it's implemented on every iPhone since the iPhone 4.
The iPhone 6 is said to be taking a lot of pages of the iPod Touch's book, with rounded edges and buttons that are reminiscent of the iPod Touch, and also have similar design qualities on the iPad Air and iPad mini. This kind of design choice would make sense if Apple wants to introduce a unified design throughout its lineup of iOS devices.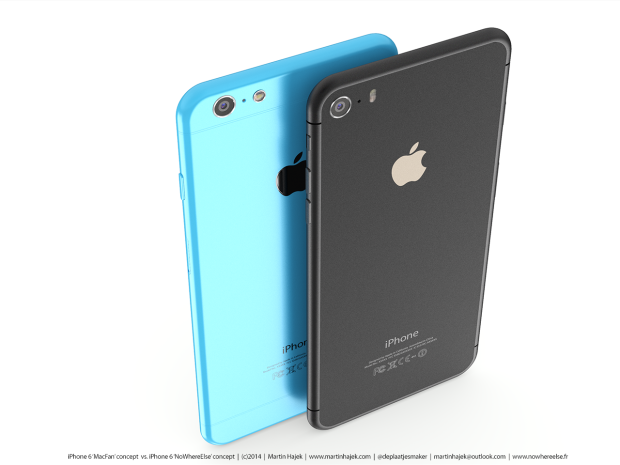 The button and port layout will most likely remain untouched from the iPhone 5s, but the design will most likely be changing a bit. For example, one of the biggest changes we'll see is that the volume buttons might feature an elongated oval shape rather than simple circles. Again, this sort of design would go right along with the iPad Air and iPad mini tablets.
Of course, it's a bit difficult to imagine these types of changes in your head, especially when you're using an iPhone 5s as a reference, but we've already been treated with side-by-side comparisons of iPhone 6 mockups next the iPhone 5s, and while it isn't official, it will at least give you a good idea of what to expect come September when we see the iPhone 6.
Read: Should You Buy the iPhone 5s or Wait for the iPhone 6?
Better Camera
The camera is one feature that Apple puts a lot of focus on, and it's a feature that keeps getting better with each new iPhone. The iPhone 6 won't be an exception.
Reports have stated that Apple will stick with the same 8-megapixel sensor and f/2.2 aperture that's in the iPhone 5s, but we'll see some improvements to the quality of photos, including optical image stabilization. This will help with blurry or shaky photos and videos, that way your images come out crisp and sharp even if there is a little shaky action going on.
As for software features for the camera, we haven't heard much of what to expect here, but we wouldn't be surprised to see some exclusive camera features come to the iPhone 6.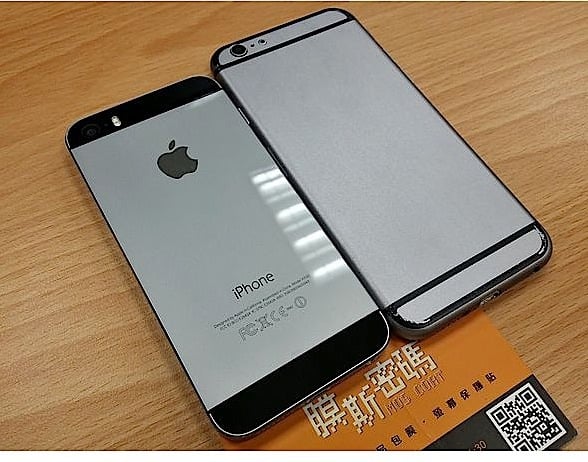 NFC
We want to see NFC in the next iPhone, and recent rumors suggest we will, but after Apple revealed iBeacon, we're not so sure if that's going to happen. iBeacon might be Apple's NFC replacement, which can do many of the things that NFC can, but with a much wider communication range that's similar to a local WiFi network.
Read: iPhone 6 Features We Want from Apple
Granted, iBeacon will still be useful, and iOS users will still get close to the same benefits in a way, but cross-platform support is out of the question, so sending something via NFC to an iPhone from an Android device might never be possible. Then again, that's something that isn't new.
However, if Apple does indeed introduce NFC in the iPhone 6, that could certainly change the way iPhones and Android devices communicate, and it's something we're very much looking forward to.
iOS 8
The iPhone 6 will most likely come equipped with iOS 8, which will  be Apple's latest iOS version that's expected to be announced early next month.
Screenshots that have popped up over the last couple of months reveal new apps that will supposedly arrive with iOS 8, including Healthbook, Preview, TextEdit and Tips. Healthbook has been rumored for quite some time as Apple's own take on fitness and health tracking, while Preview and TextEdit are Mac apps that look to be making the jump to iOS.
iOS 8 may also arrive with true iPad multitasking, allows users to take advantage of two apps at once on the iPad's larger screen.
With iOS 8, we can expect new features, new apps and a slightly new look, although it will mostly stay true to the iOS 7 look and feel.

As an Amazon Associate I earn from qualifying purchases.