A week ago, Apple released another major iOS 8 update in the form of iOS 8.3. The update delivers tons of bug fixes, several new features including new Emojis, and some problems of its own. In the past week, we've spent some quality time with Apple's new software and today we want to share our full iPhone 6 iOS 8.3 review.
In February, Apple released an iOS 8.3 beta to developers. That release confirmed an iOS 8.3 release for the public though it did not confirm an iOS 8.3 release date. Apple only announces those when it talks about the update on stage next to new software. Apple's iOS 8.2 update got that treatment in March but we did not expect iOS 8.3 to follow in its footsteps.
That's why it came as no surprise to us, and a lot of other iPhone and iPad users, when Apple released the iOS 8.3 update, unannounced, on Wednesday of last week. That's how Apple's incremental iOS releases often work and it's something that new iPhone, iPad and iPod touch users should get used to. It could happen again with iOS 8.4.
iOS 8.3 is a big update in terms of both its overall size (well over 200MB) and what it brings to the table (bug fixes, enhancements, new Emoji keyboard, etc). And it's an update that many iPhone and iPad users have their eyes on. And not just because of the new Emojis but also because of the iOS 8.3 problems that are plaguing some users after the update.
While it's a big update, iOS 8.3 is still an incremental update. And as many iPhone and iPad users know, incremental iOS updates can have a huge impact on the performance of a device. Often, that impact is positive and other times it's negative. iOS 8.3 appears to deliver both worlds to iPhone 6 users. We've gotten a ton of positive feedback but again, we've also heard about iOS 8.3 problems as well.
With all of that in mind, I've been taking a look at Apple's iOS 8.3 update on a number of devices including the iPhone 6, Apple's 4.7-inch model. Today, I want to offer some feedback to those that might be leery of the update and to those that are already on iOS 8.3.
This is my full iOS 8.3 on iPhone 6 review and it will attempt to answer the question that we've received many times over in the past week: Is iOS 8.3 worth installing on the iPhone 6?
iPhone 6 iOS 8.3 Review
Starting from Wednesday and all the way up until today, I've spent a ton of time with iOS 8.3 on iPhone 6. The iPhone 6 is my daily driver and I'm glued to it every single day for work and for pleasure.
Before getting into this detailed review and my detailed impressions, I should note that mileage is going to vary from device to device, person to person. That is to say, I probably don't have the same apps installed and there's a chance that I use Google Chrome, play more games, and use my home screen more than you do.
With that in mind, consider this review a general guide as you try to decide whether iOS 8.3 is worth installing on your iPhone 6. I'm only one man and I encourage you to gather as much feedback as you can before installing.
iOS 8.3 Features
If you haven't been paying attention, I should probably remind you that iOS 8.3 is more than just a mere bug fix update for iOS 8 problems. It also brings some notable features to the iPhone, iPad and iPod touch. If you're not familiar with the changes, you'll want to take a look at the slideshow below to get caught up to speed.
iOS 8.3 vs iOS 8.2: What's New in iOS 8.3
New iPhone Emoji in iOS 8.3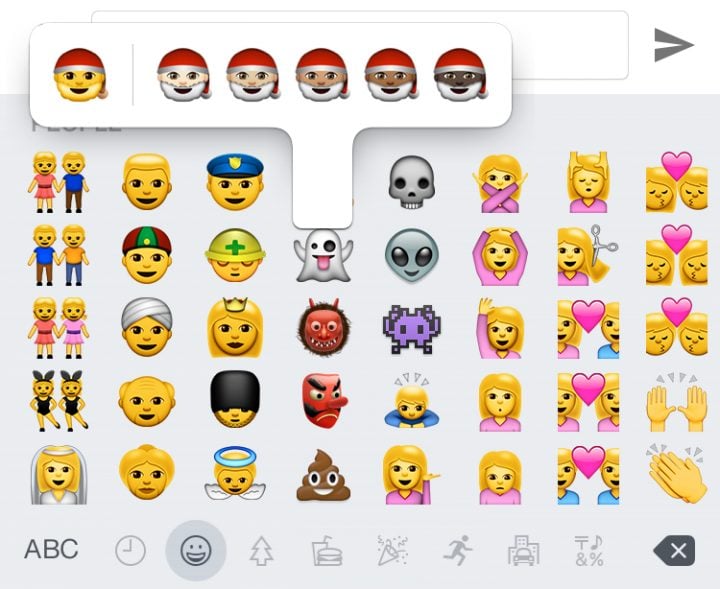 Apple adds over 300 new iPhone emoji in iOS 8.3. There are new Emoji like the Apple Watch and a new Mac, but most users will focus on the addition of more family choices including more kids, families of two men or two women and now there is an option to change the skin tone of many emoji.
Read: How to Use New Emojis
With this update you can tap and hold to choose the skin tone of an emoji icon for many emoji options and then tap to pick the color option. Tap and hold on a new color option to make it the default.
The iOS 8.3 emoji keyboard for iPhone now offers continuous scrolling so it is easier to scroll through the emoji options and find the ones you want.
After using the iOS 8.3 update for a week I can say, with confidence, that I absolutely love the new Emoji keyboard and the new Emojis. Emojis are so much easier to find with the new spacious keyboard. I have a device that's still on iOS 8.2 and I don't think I could ever go back to what it once was. For me, it's a massive improvement. And yes, I use tons and tons of Emojis.
Another feature that kind of slipped thru the cracks is a change to Messages that allows to easily filter spam messages. I've already used this twice and I have a feeling that we're going to be great friends going forward.
I'm not going to lie. Apple's approach to iOS 8 has been strange given that it has been so stuck in its ways for many years. But I really like this new approach that it's taking to iOS updates. Not just the incremental release of features but also the arrival of the public beta. I think this strategy is probably going to carry over to iOS 9 as well.
I would not be surprised if we saw Apple release an iOS 9.1, an iOS 9.2, and so on with each carrying several different features and a number of crucial bug fixes thanks to its public beta process. Hopefully, this process cuts down on the amount of bugs.
iOS 8.3 Performance
Apps
After spending a solid week with the iPhone 6 iOS 8.3 update, I have yet to encounter any major issues with my applications. I have well over 100 apps on my iPhone 6 including popular ones like Instagram, YouTube and Google Chrome and none of them have been giving me problems. Even Google Chrome, an app that used to crash constantly, is behaving after the move to iOS 8.3.
Major app issues typically jump out right after a release so I'm confident that app performance on my daily driver will hold in the days, weeks and months ahead. Smaller app problems have a tendency to spring up at random.
If you're on iOS 8.3 seeing issues or if you're nervous about making the jump, the only advice I have is to make sure that your applications are updated with the latest bug fixes. If they're updated, you can try reinstalling. If that doesn't work, reach out to the developer, not Apple, for help.
iOS 8.3 Battery Life
I've been hearing and seeing all sorts of complaints about bad iOS 8.3 battery life. More than a few people are noticing abnormal battery drain on the iPhone after shifting from iOS 8.2 or below to iOS 8.3.
I haven't run into any of those problems, at least not yet. I've been using my iPhone 6 all day every day since Wednesday and I haven't seen any weird battery drain when the phone is in use. It also continues to hold a solid charge when it's in standby which is crucial when I forget to put it on a charger overnight.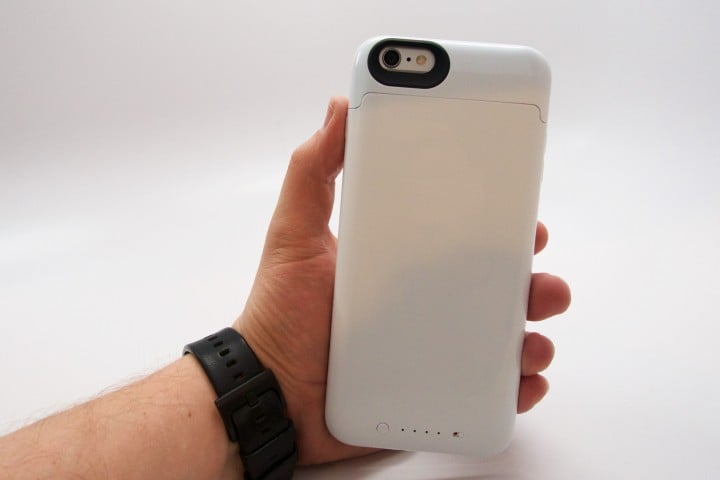 I should note that I haven't seen any iPhone 6 battery life problems, at all, in the months since I first bought the phone. It remains solid now after the move from iOS 8.2 to iOS 8.3.
iOS updates aren't supposed to wreck havoc on battery life. And most times, it's probably not the update itself that's causing the problems. Most times its bad habit, rogue apps, or a combination of both.
Apple rarely issues iOS updates to fix battery life problems so those of you dealing with issues are going to have to be proactive. I've outlined a number of strategies to get better battery life on iOS 8.3. Take a look at those if you're running into trouble right now or if you're worried about the impact iOS 8.3 could have on your iPhone 6.
Wi-Fi, LTE & Bluetooth
Prior to the arrival of iOS 8.3, I was experiencing an issue on the iPhone 6 wherein the device would occasionally drop my Wi-Fi connection for no apparent reason. The issue was starting to drive me nuts. So you can't imagine the relief I felt when iOS 8.3's change log included a fix for that specific problem.
After getting the iOS 8.3 update on board, I haven't had any problems with Wi-Fi. My connections are strong and the iPhone 6 no longer drops my connection without warning. My sanity is intact.
AT&T's LTE network is still solid and so is Bluetooth. Just to be sure, I've paired the iPhone 6 with a car (Toyota Prius), several Bluetooth speakers and Bluetooth headsets. They all work.
Connectivity issues can pop up at any time and if you see them, you'll want to consult our list of fixes for common iOS 8.3 problems on iPhone. Those fixes are a great starting point though I do suggest branching out and digging a little deeper. Sometimes unorthodox fixes are the best fixes.
Bugs & Issues
My experience with the iPhone 6 has been mostly positive though I have run into some maddening issues. One of those issues was the Wi-Fi problem I just detailed. The other issue had to do with the device's inability to switch from landscape back to portrait mode. It's a problem that had been driving me and some of my colleagues absolutely bonkers.
Well, Apple's iOS 8.3 update fixed that problem to. If any Apple engineers are reading this, thank you from the bottom of my heart. Neither I, nor any of my colleagues, have experienced landscape problems since getting iOS 8.3 on board. In the past, the problems returned about a week after installing a new update so this is a good sign.
I haven't spotted any major issues with iOS 8.3 (though I know there are some problems) and after combing around the software looking for smaller annoying issues, I've yet to stumble into any. Smaller issues sometimes are dormant for weeks so while I'm not seeing anything right now, there's a good chance I'll run into something later on.
This is a stable update on the iPhone 6 and that doesn't surprise me. iOS 8.3 is Apple's eighth incremental iOS 8 update since the release of iOS 8.0 and it also went through a lengthy beta process. Oh, and it comes with a ridiculous list of bug fixes.
If you are worried about problems or you're experiencing problems, take a look at our list of fixes. They'll probably help.
Speed
Smooth and buttery. That's about all I can say about the speed of the iOS 8.3 update on the iPhone 6. I haven't encountered any slowdown or lag and I don't expect to. The iPhone 6's hardware is powerful and the iOS 8.3 update is stable.
Is the iPhone 6 iOS 8.3 Update Worth It?
For me, the answer is yes. And for many of you, I think the answer will be the same. iOS 8.3's features are small but they are extremely useful and its bug fixes are just as useful. This is a solid piece of firmware on my iPhone 6 and I honestly can't remember the last time I had this smooth of an experience on my device. It's good enough that I've bragged to friends and family about its features and its stability.
If you're having problems on iOS 8.2 or below, you should really consider updating to iOS 8.3. There's always some risk involved updating to a new version of iOS. But if you prepare and you familiarize yourself with fixes, I think your update is going to turn out just fine.
Once again. I am just one person with one iPhone 6. I highly recommend digging around for some more feedback before installing the iOS 8.3 update. And hey, if you don't think you need it, know that an iOS 8.4 release is on its way. Neither I, nor Apple, will ever force you to install a piece of software. Good luck and godspeed.