5 Things to Know About the iPhone 6 iOS 8.3 Update
Last week, Apple released another iOS 8 update into the wild. The company's new iOS 8.3 update is now available for all devices capable of running iOS 8, including the 4.7-inch iPhone 6. Today, we want to take another look at the iPhone 6 iOS 8.3 update and tell you about five things we think all iPhone 6 users need to know, right now, about its latest upgrade.
Ever since the iOS 8.0 update in September, Apple's been working to correct iOS 8 problems that arrived alongside the iOS 8 update's new features and enhancements. The company's released eight incremental iOS 8 updates including three major upgrades: iOS 8.1, iOS 8.2, and iOS 8.3.
On Wednesday, Apple released the iOS 8.3 update for iPhone, iPad and iPod touch, an update that represents the company's eighth since the arrival of iOS 8.0. The update brings a number of different features including a new Emoji keyboard, enhancements for Messages, and a ton of bug fixes for iOS 8 problems. This is a huge update, arguably the biggest since the initial iOS 8 update.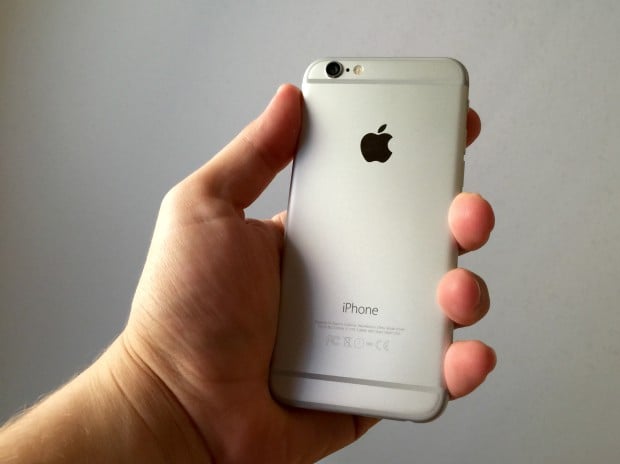 We've been getting tons of questions since Wednesday's release and iPhone 6 users in particular are curious about the new update. That doesn't come as too much of a surprise. The iPhone 6 has been plagued with a number of bugs since launch.
With current and prospective iPhone 6 iOS 8.3 users in mind, we want to take a look at what we think are the five most important things to know now about the iPhone 6 iOS 8.3 update. This will serve as the bridge between our initial iOS 8.3 impressions and our full iOS 8.3 review which will come sometime in the near future.
iPhone 6 iOS 8.3 Update…Update
On Wednesday, we downloaded and installed the iOS 8.3 update on several iPhone 6 variants. We've been using the iOS 8.3 update extensively since getting it on board and so far, performance has been very solid across the board.
In the days since its release, we haven't noticed any strange battery drain, something that's plagued some iPhone 6 iOS 8.3 users. Connectivity (LTE, Wi-Fi, Bluetooth) is still reliable. We've been using the iPhone 6 on a variety of routers and we've paired it with a variety of Bluetooth devices just to make sure. The update is also fast and fluid and we haven't seen any slowdown or weird lag.
We also haven't discovered any major bugs. Larger bugs typically jump off the page in the days after an official release so the fact that none of us have seen anything yet is a great sign. At this point, we haven't run into any small bugs but small bugs aren't as easy to spot. We've heard about problems but so far, we haven't noticed anything on our iPhone 6 variants.
Why It's Probably Worth Installing
At this point, we think that the iPhone 6 iOS 8.3 is probably worth installing. At least for most people. For one, we haven't run into any major performance problems in the days after the update. It's still very stable across several iPhone 6 models.
We are liking the new features including the enhanced Emoji keyboard and the new filter for messages that allows you to easily report and get rid of spam contacts.
However, what we are really liking is the fact that iOS 8.3 has wiped out the bugs that had been on board the iPhone 6 with iOS 8.2 and below. iOS 8.3 has effectively crushed both the intermittent Wi-Fi disconnection problem and the landscape issues that were plaguing a few of our iPhone 6 models in the months after the iOS 8.3 release.
If you're on another version of iOS 8 already, it's probably time to really start considering iOS 8.3. Those of you dealing with iOS 8.3 problems might find a fix like we did. And if you pre-ordered an Apple Watch, and you didn't upgrade to iOS 8.2, you'll definitely want to get the software on your iPhone 6. The iOS 8.3 update brings the Apple Watch application that you'll need to pair the watch with the phone.
You Can Still Downgrade to iOS 8.2
Right now is also a good time to move to iOS 8.3 because you can essentially trial the software on your iPhone 6. If you don't like what you see, you can, for the moment, drop back down to iOS 8.2.
There is a loophole that currently allows iPhone 6 users to move back down to iOS 8.2. We say currently because Apple will probably close it up very soon, once it stops signing off on iOS 8.2. That could happen any day now. We've put together a step-by-step guide that will take you through the downgrade process.
iOS 8.3 Problems
While we aren't running into any noticeable problems with iOS 8.3, it's worth noting that other iPhone 6 are. Apple's discussion forums are filling up with complaints about Apple's new software and we've pointed out a number of different iOS 8.3 problems affecting owners of the iPhone 6 and other iOS 8.3 powered devices.
In the days since the release, we've heard from a few iPhone 6 users who say that iOS 8.3 killed their battery life. We've also heard about several isolated issues that don't appear to be common at all.
If you haven't installed iOS 8.3 on your iPhone 6, you'll want to dig through user feedback before making your move. While we haven't seen any major issues, we don't represent iPhone 6 users as a whole.
Fixes for iOS 8.3 Problems
If you are experiencing iOS 8.3 problems on your iPhone 6, note that there are some ways to get around many of these issues. You'll just need to be very proactive.
We've put together a list of potential fixes for some of the more common iOS 8.3 issues and we suggest keeping an eye on Apple's forums for other possible solutions.
Just remember, Apple's iOS updates are never perfect. You're always taking a risk when you move to a new piece of iOS software. That's why we recommend preparing ahead of the installation.
With no iOS 8.3.1 update in sight and an iOS 8.4 currently rumored for the summer, iPhone 6 users dealing with issues are going to have to rely on third party fixes for now.