iPhone 6 iOS 9.0.2 Review: Is It Worth Installing?
The iPhone 6 iOS 9.0.2 update is a week old which means it's time to take another look at its performance. This iPhone 6 iOS 9.0.2 review focuses on key areas like battery life and will help you decide if the software is worth installing ahead of iOS 9.1.
Last month, the iPhone 6 received four iOS 9 updates. The first actually wasn't the iOS 9.0 update that Apple debuted at WWDC and announced on stage alongside the iPhone 6s. The first iPhone 6 iOS 9 update was an iOS 9.1 beta. iOS 9.1 is the iOS 9 update's first milestone update and it's expected to arrive soon.
Shortly after the arrival of the first iOS 9.1 beta, Apple rolled out iOS 9.0. Then, a week after that, the company rolled out iOS 9.0.1. iOS 9.0.1 was a small bug fix update for the iPhone 6 and it tackled some annoying iOS 9 problems.
A week later, Apple replaced iOS 9.0.1 with iOS 9.0.2. The iOS 9.0.2 update, like the iOS 9.0.1 update, is a small bug fixer aimed at squashing iOS 9 bugs. The iPhone 6 iOS 9.0.2 update is Apple's most current version of iOS 9 and it's an update that I've put under the microscope.
iOS 9.0.2 is a small update but it could have a big impact on the performance of your phone. I'm already hearing about iPhone 6 iOS 9.0.2 problems and that's precisely why I've been taking a close look at this update and its performance.
This iPhone 6 iOS 9.0.2 review will provide you with additional feedback about the update and help you decide if the iOS 9.0.2 update is worth it.
iPhone 6 iOS 9.0.2 Update Review
This review will help those of you that are already on iOS 9 looking to move up to the latest version. It will also help those of you thinking about making a move from iOS 8. You can't go back to iOS 8 anymore. You can't go back to iOS 9.0 either.
Before I relay my thoughts on the update, it's important to understand that mileage always varies when it comes to iOS software updates. My experience probably won't be identical to yours. So, this review will serve as a general guide to your iOS 9.0.2 experience.
I'll do my best to steer you in the right direction but I encourage you to seek out additional feedback if you're still feeling anxious after this review. YouTube is the first place I'd look for additional feedback.
Apps
My app experience with iOS 9.0.2 on board has been much better than my experience with iOS 9.0.1 and iOS 9.0 on board. It's still not perfect but hey, anything is better than 15+ Chrome crashes every single day.
My apps have settled down with iOS 9.0.2 on board. I don't think this has much to do with iOS 9.0.2 itself. Instead, I think it has to do with the amount of updates I've seen in the past week. I've seen an absolute ton.
Some apps, like Chrome, haven't been updated recently but they appear to have finally settled in with iOS 9 on board. I was dealing with 15+ Chrome crashes a day before iOS 9.0.2. These days, I see a couple of day. I'm still thinking about making a switch to Safari but for now, I'm rolling with Google.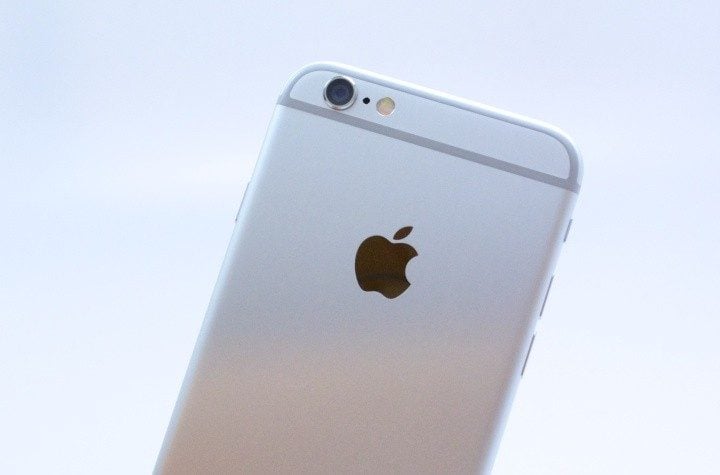 Asana, Slack, YouTube, Twitter, Instagram, Gmail, Hangouts, Dark Sky, Amazon, SoundCloud, Spotify, and Xbox One Smartglass are all working fine. These are a few of the apps I use the most and none of them have been acting up.
I can't speak for every single app on the App Store so I'll say this. If you're running into issues, take a look at the latest bug fix update. Before you install it, make sure reviews are good.
If that doesn't work, try reinstalling the application. If that doesn't work, reach out to the developer so that it can fix the bug/issue in a future update.
iOS 9.0.2 Battery Life on iPhone 6
I've heard and seen complaints about iPhone 6 battery life. Some iOS 9.0.2 users are dealing with abnormal drain. These complaints don't surprise me because I see them after every iOS update.
I'm not seeing anything on my iPhone 6. The battery is holding up after installing iOS 9.0.2, both when its in use and when its in standby. I'm still able to get a full day of use out of the phone when using a combination of Wi-Fi and LTE.
I keep a close eye on my app usage in the iOS battery tool include with iOS 9. Apps are typically the root cause of weird battery drain. That's the first place to look if you see something odd. I'm not seeing anything out of the ordinary but you might.
If it's not an app (or your bad habits) causing the problems, take a look at our list of fixes for iOS 9 battery life problems.
Wi-Fi, LTE & Bluetooth
I've also been hearing, and seeing, complaints about connectivity issues. These, like battery life problems, are also common a week after an iOS release.
I've been testing and testing and testing and I haven't run into any problems with Wi-FI, Bluetooth or my LTE connection.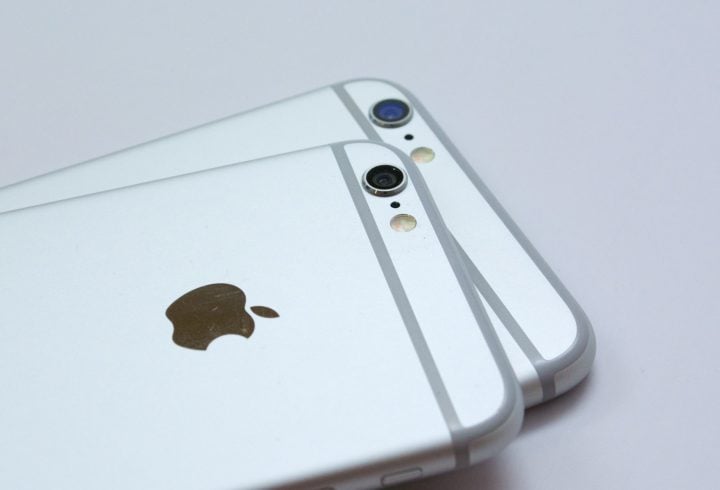 Its paired with every Bluetooth devices I've thrown at it (cars, speakers, headphones). Its worked with every single Wi-Fi connection I've used. I've tested it on four different routers and it maintained a solid connection on each. AT&T's LTE network is working fine. I can't speak for other networks though.
If you see a grayed out Wi-Fi connection or Bluetooth suddenly stops working, take a look at our list of fixes for connectivity issues. They could pop up at any time so you (and I) will need to be prepared just in case something happens.
UI Speed
I've been dealing with UI speed issues on my iPhone 5 but I haven't seen any slowdown on the iPhone 6. At least not yet.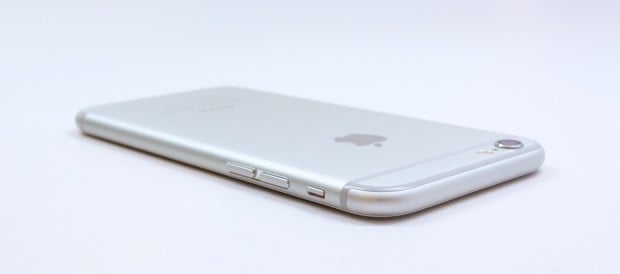 The device's hardware is handling iOS 9 just fine and I've yet to encounter any bouts of sluggishness. It's fast and fluid, as it should be.
I've been hearing good things about the iOS 9.1 update so if you're seeing performance issues, look into the iOS 9.1 beta and keep your fingers crossed.
Should You Install the iOS 9.0.2 Update?
The iOS 9.0.2 update comes with some important bug fixes and those bug fixes alone make it worth a look.
I'm not seeing any problems with my version of the iPhone 6 iOS 9.0.2 update. And while there are iOS 9.0.2 problems swirling around, they're isolated. If you prepare for the update, you should be alright if you install it.
If you aren't seeing any bugs or problems on whatever version of iOS you're on right now, take your time. With an iOS 9.1 release expected to take place sometime in the next few weeks, you can take a raincheck on the iOS 9.0.2 update if you don't think it's worth the risk.
10 Things to Know About the iPhone 6 iOS 9.0.2 Update
iOS 9.0.2 on iPhone 6 Impressions
We've been using the iOS 9.0.2 update on the iPhone 6. Thus far, we've unable to dig up any major problems with the new software.
Battery life is still very solid. We haven't run into any problems connectivity. Our apps (including Chrome) are behaving. And the device is still extremely fast. We have no complaints though we also know that problems could emerge at any time. For more on iOS 9.0.2, take a look at our impressions.
We encourage you to go beyond our impressions if you're concerned with the iOS 9.0.2 update and its potential impact on your iPhone 6's performance.
Our impressions are a great place to start but you should also dig into sites like YouTube, Apple's discussion forums, and Apple-specific forums like MacRumors for more details about the iPhone 6 iOS 9.0.2 update.

This article may contain affiliate links. Click here for more details.