iPhone 6 iOS 9 Review: Is It Worth Installing?
Last week, Apple released its highly anticipated iPhone 6 iOS 9 update. Over the past week we've been digging into its features and performance and today we want to share our full iPhone 6 iOS 9 review and answer that all important question: "Is it worth installing?" Let's take a look.
The iPhone 6 iOS 9 update was originally confirmed at WWDC 2015 in June. The confirmation didn't come as any surprise given that the 4.7-inch iPhone 6 was reigning as the company's flagship iPhone model.
The iPhone 6's days as Apple's flagship smartphone are over but thanks to a cheaper price, solid hardware, and the iOS 9 update, the iPhone 6 will remain a solid option for those looking to pay less than top dollar for a new device.
Last week, Apple finally released its iPhone 6 iOS 9 update. Like many iPhone 6 users, I downloaded the update right when Apple released it at 10:01AM PT. The installation process gave me headaches but those went away after a few hours with the software.
The iPhone 6 is my daily driver. I use it all day every day. I've installed every single iOS update on my iPhone 6 from the failed iOS 8.0.1 update to Apple's iOS 9.0 upgrade. I've used them all.
With the iPhone 6 iOS 9 update out and the iOS 9.1 release getting closer, I've been getting a ton of questions about the iOS 9 update's performance on the iPhone 6. Some people want to know if I'm dealing with the same problems they're seeing, others want to know if it's worth installing.
And that's precisely why I'm back with new feedback after a week with the iPhone 6's first big iOS upgrade.
iPhone 6 iOS 9 Review
Before I get into my thoughts on the update, I want to make a few things clear.
First, this iPhone 6 iOS 9 review will focus in on the update's performance. It's not focused on the update's features. We've already taken two extensive looks at the iOS 9 update's features and if you're concerned with those, you'll want to head there.
The other is that I'm one person with one version of the AT&T iPhone 6 and mileage always varies when it comes to iOS updates. I probably don't have the same apps and I probably don't use my phone the same way you do.
I bring that up because I want you to use this as a general guide to the iPhone 6 iOS 9 update's performance. I encourage you to seek out other sources and gather as much feedback about performance and problems as possible.
I'll do my best to steer you in the right direction but you might not want to end your research here. Remember, iOS 9 isn't going anywhere so you can take your time.
Apps
I've been hammering a lot of things into the brains of iOS users. One of them is how important app updates are to overall performance after a major release like iOS 9.
Ahead of the iOS 9 release, many developers released updates that brought support for the iOS 9 update. I continue to see developers roll out support updates as we push away from the update's release.
I've downloaded all of these updates in the hopes of keeping my app performance stable with iOS 9 on board and for the most part, they haven't disappointed.
I have a ton of apps on my iPhone 6, over 100, though my most used apps are Asana, Slack, YouTube, Twitter, Instagram, Gmail, Chrome, Hangouts, Dark Sky, Amazon, SoundCloud, Spotify, and Xbox One Smartglass. Of the apps on board my iPhone 6, only Google Chrome is giving me issues after iOS 9.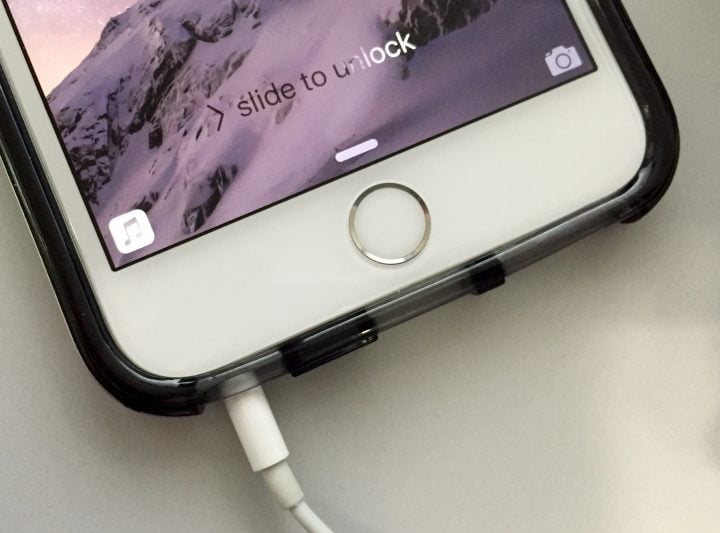 Google released an iOS 9 support update right around the iOS 9 release date but my performance has gone downhill. This is problematic because Chrome is my main browser on iPhone, iPads, and on my Macs.
In the past week alone, I've counted 54 crashes. 54. It'd be understandable if I had 10-20 tabs open but I've crashed with just one tab open on CNN or ESPN. It's frustrating and I hope that Google puts out a fix in the near future because Safari has been far more stable with iOS 9 on board. Imagine that.
I've seen a few other crashes but they've been sporadic. Twitter, Facebook and The Weather Channel app have shut down a few times each but that's normal, especially after a major upgrade.
iPhone 6 iOS 9 Battery Life
Apple's iOS 9 update promised up to an hour of extra battery life on the iPhone 6. I've definitely noticed an improvement though I wouldn't say that I'm consistently getting an hour extra every single day of the week.
The difference between iOS 9 and iOS 8 battery isn't night and day, at least not for me. I've been able to stretch out my battery life a little bit longer though a lot of the credit goes to the new Low Power Mode that Apple's tacked onto the iOS 9 update.
Every time my phone drops to 20%, I get a prompt asking me to turn the function on. When Low Power Mode is on, it kills Background Refresh, auto downloads, and mail fetching if you have those turned on. It has helped a lot and it already came in handy in a critical situation.
While I might not be getting an hour extra each day, I haven't experienced anything negative. There's no abnormal battery drain and the iPhone 6 holds an excellent charge when it's in standby mode. That's essential during the work day.
FaceTime Audio and FaceTime Video calls can still take a big bite into battery life but that's nothing new. They did the same in iOS 8.
I've heard and seen complaints about bad iOS 9 battery life but the problems haven't been as loud as they've been in past years. iOS 9, it seems, is living up to its promises.
Connectivity
iOS updates can destroy Wi-Fi, Bluetooth and cellular data. I've already seen iOS 9 users complain about these problems in the aftermath of the release though I haven't run into any of them during my week with the update.
I've tested Bluetooth on several different speakers (Bose, HP) and several different headsets. I haven't had any problems pairing the device with my go-to devices or various devices that my friends and family own. I've also been able to successfully pair the phone in a Toyota Prius.
I've also tested the iPhone 6 iOS 9 update on several routers including Verizon's stock FiOS router, a Belkin AC1200 and a TP-Link Archer C9. I haven't had any problems with speeds or range.
AT&T's LTE and 4G networks are still working like they normally do. That's a good thing. I've never had any problems in the Los Angeles area.
iOS 9 Problems
iOS 9 is a big update and it has a lot of nooks and crannies. I've been searching for iOS 9 problems but so far I haven't discovered anything that directly impacts my daily use.
Are there iOS 9 bugs and problems? It looks like it. But I haven't noticed anything that completely kills my performance or that makes me want to smash the phone into a million pieces. I faced both of these issues with iOS 8 on board.
There's a good chance I'll run into something down the road. Big problems are easy to spot but smaller issues and bugs will sometimes show their ugly faces days, weeks or even months down the road. If they do, I'll be ready.
Speed
While I noticed some initial sluggishness in the first couple of days, that random lag has since dissipated. This is typical of a major iOS update. You get some lag and sluggishness at the beginning before everything evens out.
The iPhone 6 is a year old but that's nothing. iPhones now get updated for four years or more before they get kicked to the curb. The iPhone 6, your iPhone 6, should be able to handle the iOS 9 update and many of the iOS updates to come.
If you start seeing freezing or random slowdown, take a look at our list of fixes for iOS 9 problems and see if they help.
Should You Install The iOS 9 Update?
The iOS 9 update comes with a lot of amazing features. Among them, features designed to help you conserve your iPhone 6's precious battery life.
On top of that, I've found that the iPhone 6 iOS 9 update features exceptional performance. It's fast and fluid and it doesn't appear to have any major problems on board. There are iOS 9 problems, yes, but they appear to be isolated.
To me, the positives of the iOS 9 release outweigh the potential for negatives and I think the iOS 9 is, for most iPhone 6 users, an update worth installing.
With the iOS 9 release in the rearview, it's time to start focusing on Apple's next big iOS 9 update: iOS 9.1.
10 Things to Know About the iPhone 6 iOS 9 Update
iPhone 6 iOS 9 Impressions
We've been digging into various iOS 9 updates since release including the iPhone 6 iOS 9 update.
And what we've found is that the iPhone 6 iOS 9 update excels in several important areas including speed, battery life and app performance. It's an update that we recommend for most people but not for everyone.
Take a look at our full iOS 9 impressions on the iPhone 6. They'll help you decide if the updating today is the right thing for you to do.

As an Amazon Associate I earn from qualifying purchases.