iPhone 6 & iWatch Rumors Shown Off in Latest Renders
We're less than a week away from the iPhone 6 event on September 9 where Apple will announce its latest iPhone, as well as the possibility of unveiling the iWatch, which has been a heavily-rumored device over the last several months.
Martin Hajek, who has made some incredible renders in the recent past of the iPhone 6 is back with more. This time, he took Apple's event invite and gave it a little twist by adding the iPhone 6 and the iWatch to the invitation's design.
The result is a neat-looking render of the iPhone 6 and iWatch side-by-side together with the announcement date for both products potentially.
The design of the iPhone 6 is something that we've known about for several months now, as suppliers have leaked parts left and right, so it's certainly not a mystery to us. However, the iWatch is still something of an enigma, as we have no idea what the wearable device will look like or what kind of features it will have.
We've seen plenty of renders of what the iWatch could look like, but only a few of them have been fairly realistic, with the others simply being what many people wished the iWatch would look like. This iWatch render from Hajek, though, is a fairly realistic interpretation of what Apple's smartwatch could look like. His render features a classic timepiece design with a curved display that contours to the wrist.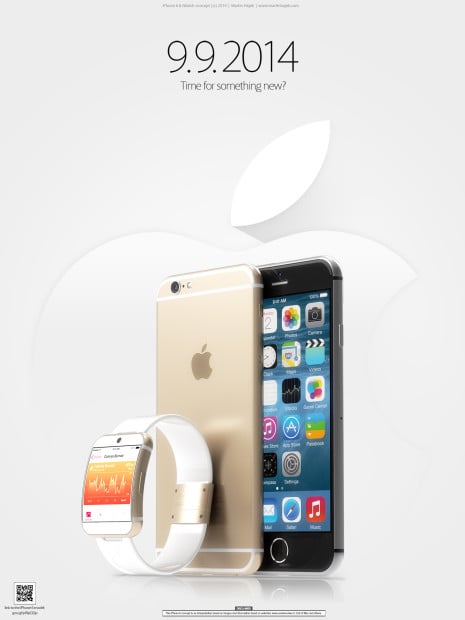 Apple's September 9 event was announced late last week when the company sent out invitations for the event a bit earlier than it usually does, but it's probably an effort to distract from this week's festivities at IFA where Samsung and Motorola are expected to announce some big new products.
As usual, though, the invite doesn't tell us anything more about what consumers can expect from the event, but it's likely that Apple will announce the iPhone 6, as well as the iWatch, which was just recently rumored to be coming on September 9 as well.
It's been rumored for weeks that Apple would be holding its iPhone 6 event on September 9, and considering that the Cupertino-based company has been rather predictable with its release timeline for its products over the last few years, we're not too surprised that CEO Time Cook and company have decided to unveil its latest smartphone in early September yet again.
We should expect two iPhone 6 models to be unveiled on this date, with a 4.7-inch version to be the entry-level unit, while a 5.5-inch model will most likely be the upper-tier version that could come with some extra goodies that 4.7-inch owners won't receive.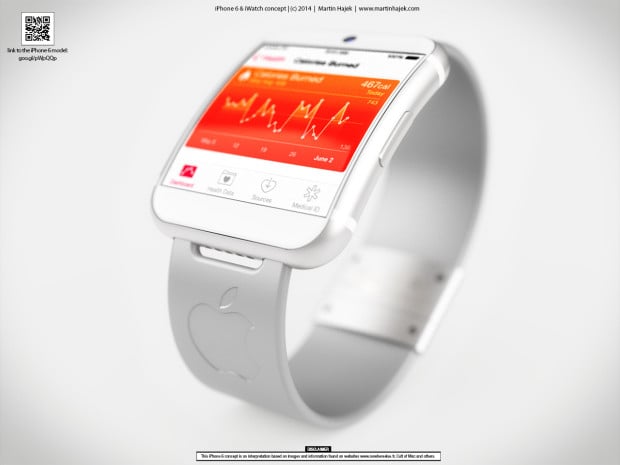 Rumors have pointed to the possibility of the 5.5-inch iPhone 6 coming with a faster processor and a tougher front glass panel material, which will most likely be sapphire, but we're taking that one with a grain of salt.
As far as when Apple will officially release the iPhone 6 to the public, many reports have cited September 19 as the big day, which lands on a Friday. If you remember, the last couple of iPhone releases over the years saw the iPhone 5s and iPhone 5 launch on a Friday as well, so we have no reason not to believe that the iPhone 6 will see the same release timeline.
Aside from a larger screen and new design, the iPhone 6 is expected to come with an all-new processor, which will most likely be the Apple A8, possibly more RAM, a better front and rear camera, and an improved Touch ID fingerprint sensor. The hardware of Touch ID is expected to receive a bit of an overhaul and will be more durable than the first-generation Touch ID sensors.
We also might see the first iPhone to come with 128GB of storage. With the iPhone 6 rumored to be larger in size thanks to bigger 4.7-inch and 5.5-inch screens, it may now be possible for an iPhone to come equipped with 128GB of storage. However, a past rumor suggests that the 128GB version may only come to the 5.5-inch iPhone 6 in order to convince more users to spend a bit more cash to get the bigger screen.

As an Amazon Associate I earn from qualifying purchases.