iPhone 6 Live Stream Problems Plague Event
The iPhone 6 release is off to a rough start as Apple iPhone 6 live stream issues are plaguing those interested in the new iPhone release. Apple today announced the new iPhone 6 and iPhone 6 Plus, though many consumers did not catch the announcement live during Apple's iPhone 6 live stream due to technical difficulties. Instead of watching the announcement unfold, users instead were greeted with a frozen iPhone 6 live stream, glitches, and even a loud Chinese translation of Tim Cook's initial speech that kicked off the event.
Some users are reporting that the live stream is restarting over and over, back to the opening credits. Users are also saying that the live stream is telling them that they do not have access to the live stream. We're also seeing load failures and other assorted issues as users try to follow all of Apple's big announcements live.
My iPhone 6 live stream was completely frozen on an iMac and the only way I was able to fix it was by refreshing Safari. After refreshing, the live stream is still experiencing issues and I'm unable to watch the event inside Safari on my Mac. On my MacBook, Apple is giving me an "Access Denied" error. That error has plagued my feed for 20 minutes now. Many of my friends, average consumers that are excited about the iPhone 6, are reporting similar issues.
While there isn't a permanent fix, the Apple live stream is currently working on the iPad though its not perfect. Those that are in possession of an iPad might want to pull it out and attempt to follow along though it's not a guaranteed fix.
At this point, it appears that that is the only way to temporarily fix these iPhone 6 live stream issues as they appear to be on Apple's end and not on the user end because both Mac and Windows users are reporting Apple live stream problems.
At least I can see that I'm not the only one having problems with this live stream from Apple. 😞

— Joe MuscaraJoe Stone (@jmuscara) September 9, 2014
Technical issues on #apple live. Problems with audio :-( pic.twitter.com/HKkXysDYzS — Paolo Tonon (@paolon) September 9, 2014
Both Apple and Windows users having problems with the live stream… They literally had one job today.

— Muzzy (@Muzzy_Jay) September 9, 2014
Problems with the Apple live feed. French, color bars, hmmm… — Heath McKnight (@hmcknight) September 9, 2014
Apple's live stream problems are crazy annoying and embarrassing right now.

— Benjamin Kruse (@BenjaminKruse) September 9, 2014
Too many problems with Apple's live stream. Hopefully I'll be able to watch the presentation in full later today post-event.
— Zac Szewczyk 石志力 (@zacjszewczyk) September 9, 2014
Apple's live stream is expected to last for two hours as the company runs down all of the details pertaining to the iPhone 6, iPhone 6 Plus, new wearables, iOS 8, and more. It's not clear how long these live issues will persist though it appears that Apple is not slowing down its announcements which means some users could miss vital information.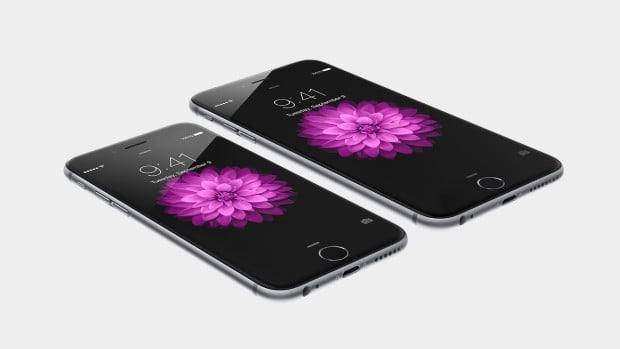 Fortunately, there's a good chance that Apple will post the live stream, in its entirety, later today. The company typically offers a full length video after the event concludes which means that those who do miss the event due to Apple live stream issues should be able to catch up later today.

As an Amazon Associate I earn from qualifying purchases.