iPhone 6 May Get "One-Handed Mode" Due to Larger Screen
The iPhone 6 is just days away from being announced and unveiled, but the rumor mill continues to work 24/7. The latest report suggests that the iPhone 6 will come with a "one-handed mode" that will allow users to use the iPhone 6 with just one hand, despite the larger screen size.
According to The New York Times, Apple will include a handy feature with the iPhone 6 that will allow smaller hands to use the device with one hand, thanks to what could be called "one-handed mode."
The feature will be allegedly coming to both the 4.7-inch and 5.5-inch models, although it will probably be more useful on the 5.5-inch iPhone 6.
Details are pretty scarce at this point, and we're not sure how Apple plans to implement the feature, but past rumors have suggested that iOS 8 would be getting a multi-tasking feature where users could split-screen different apps. It's possible that the one-handed mode could be baked into this somehow, but we'll ultimately have to wait and see.
Of course, if Apple did announce such a feature, it wouldn't be the first time we see a one-handed mode on a smartphone. Off the top of our head, both Hauwei and Samsung have done it, so it's certainly not a feature that's new, but it will be interesting to see how Apple implements it into iOS.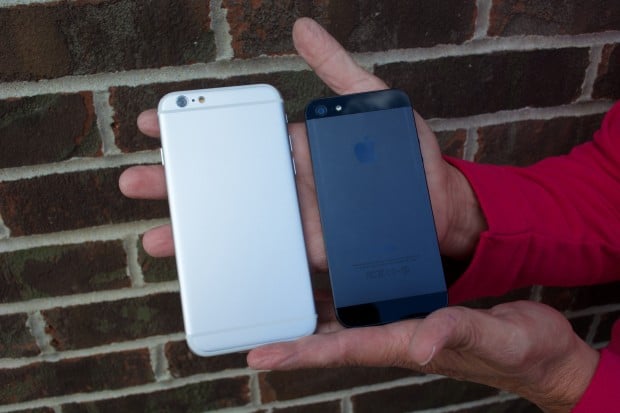 Apple has been all about using a smartphone with just one hand, which is why it has kept its iPhone screen sizes small, starting with a 3.5-inch screen and modestly moving up to a 4-inch screen starting with the iPhone 5. Frankly, the move to a 4.7-inch screen will be the largest jump in screen size that the company will ever take, so it's quite an interesting time for the company.
On another, similar note, The New York Times also provided some more details about Apple's iWatch wearable device. Most notably, the device will come equipped with NFC, as will the iPhone 6. This could either be to allow the iPhone 6 and iWatch to communicate with each other, or be used for mobile wireless payments, or both for that matter.
We'll ultimately have to wait and see what Apple unveils next Tuesday on September 9. This is the day that the company will announce the iPhone 6 and possibly the iWatch.
Apple's September 9 event was announced late last week when the company sent out invitations for the event a bit earlier than it usually does, but it's probably an effort to distract from this week's festivities at IFA where Samsung and Motorola announced some big new products, including the Galaxy Note 4 and the Galaxy Edge.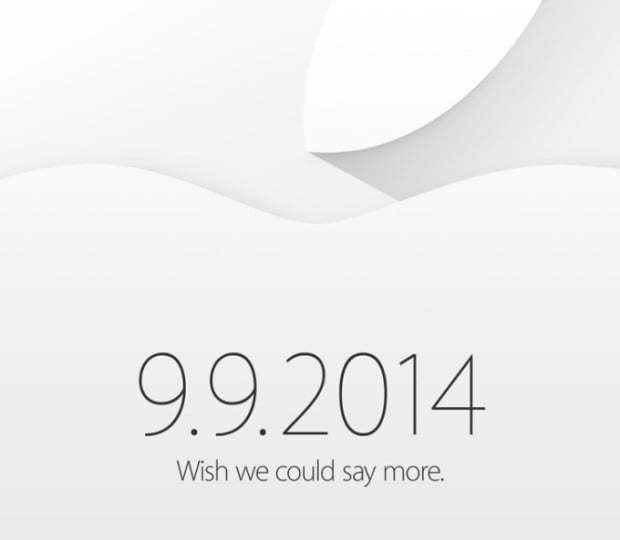 As usual, though, the invite doesn't tell us anything more about what consumers can expect from the event, but it's likely that Apple will announce the iPhone 6, as well as the iWatch, which was just recently rumored to be coming on September 9 as well.
It's been rumored for weeks that Apple would be holding its iPhone 6 event on September 9, and considering that the Cupertino-based company has been rather predictable with its release timeline for its products over the last few years, we're not too surprised that CEO Time Cook and company have decided to unveil its latest smartphone in early September yet again.
Aside from a larger screen and new design, the iPhone 6 is expected to come with an all-new processor, which will most likely be the Apple A8, possibly more RAM, a better front and rear camera, and an improved Touch ID fingerprint sensor. The hardware of Touch ID is expected to receive a bit of an overhaul and will be more durable than the first-generation Touch ID sensors.

As an Amazon Associate I earn from qualifying purchases.