iPhone 6 NFC Will Be Limited to Apple Pay Only
The iPhone 6 and iPhone 6 Plus were announced last week to much fanfare, as the new Apple smartphone comes with a new design and new features. One of those new features is NFC, but unfortunately, its use is limited to Apple Pay only.
Now that the iPhone comes with NFC, you would think this would add a plethora of new uses for Apple's handset and push the technology forward, but the Cupertino-based company seems to want to keep NFC on its iPhone limited.
Apple Pay is Apple's new mobile payment platform, where you can pay for goods directly on your iPhone, and with the addition of NFC, iPhone 6 users will be able to pay for goods at physical stores with a simple wave of an iPhone over the NFC receiver at stores which support the technology.
Apple mentioned during its keynote last week that the iPhone 6's NFC was mostly for its Apple Pay system, but didn't straight up say that the NFC chip was strictly limited to the mobile payment platform.
We're not sure if Apple will open up access to its NFC chip to other uses besides its Apple Pay system, but for now, it's being locked down to Apple Pay only.
Apple has shown us that its NFC technology has capabilities beyond Apple Pay, including the ability for the Apple Watch to unlock a hotel room with NFC.
Apple Pay looks to change the way users pay for things, and the company says it's more secure than actually handing your credit card to the cashier or swiping it with the PIN pad. Doing it this way essentially gives your credit card information to the store, and if there's a credit card hack, your information could be at risk.
With Apple Pay, your credit card number is stored on your iPhone, but is never given to the store that you use it at, which means that there's less of a chance of your credit card information being stolen from a hack.
Furthermore, your iPhone can be disabled to make payments if your device ever gets lost or stolen, that way your credit card information itself can't be stolen — much more effective than having to call the credit card companies to cancel a card if it ever gets lost or stolen.
When Apple Pay goes live, it will be available to use at a handful of popular stores and restaurants, including Macy's, Panera Bread, McDonalds, Walgreens, Whole Foods, Staples, and Subway. Unfortunately, Best Buy and Walmart have said that they won't support Apple Pay.
NFC technology is nothing new, as it's been around for several years, long before the iPhone 6 was unveiled. It was first introduced on a handful of Android devices and slowly became more widespread.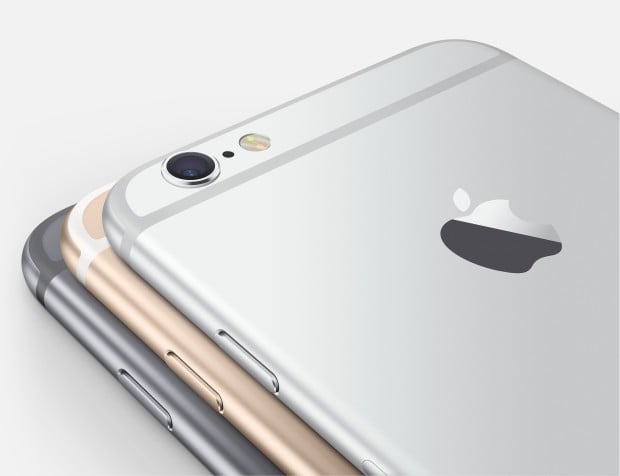 NFC has a ton of uses, including sending information from one device to another, as well as using NFC "tags" which allow users to wave their device over a tag and have a group of settings automatically enabled. For instance, you can have a tag in your car, so that with a wave of the device, your phone will switch to car mode and launch Maps or your drive-time music playlist.
Of course, Apple could open up its NFC to third-party developers in the future, and we would be kind of surprised if it didn't, seeing as how Touch ID recently opened up to third-party developers after initially being locked down.
NFC on the iPhone could bring a slew of new features to Apple's smartphone, but we'll ultimately have to wait for Apple to open up third-party access to developers before that will happen.

This article may contain affiliate links. Click here for more details.