Top 5 iPhone 6 Plus Alternatives [January, 2015]
The 5.5-inch iPhone 6 is one of the top smartphones on the market and a device that we recommend. That said, there are some devices that we think you absolutely must weigh against the iPhone 6 Plus if you're thinking about buying it. Here, we take a look at what we think are the top five iPhone 6 Plus alternatives for the month of January, 2015.
After years of toiling on 3.5-inch and 4-inch displays, the iPhone finally made its big jump last year with the arrivals of the iPhone 6 and the iPhone 6 Plus. The company's two brand new iPhones are much bigger than their predecessors though they both offer much more than just big sharp displays. Their features, which include improved cameras and processors have helped the iPhone 6 and iPhone 6 Plus become top notch options all over the world.
Apple's iPhone 6 Plus, the larger of the two, features a 5.5-inch Retina HD display to go along with a speedy A8 processor, solid 8MP camera that offers Optical Image Stabilization, gorgeous aluminum design, excellent battery life, tons of storage, iOS 8.1, and more. It's a device that you should be looking at if you're in the hunt for a brand new, massive, high-end smartphone. It's a device that we love and recommend.
However, there are some devices that you absolutely must take a look at before buying the iPhone 6 Plus. While everyone has their own opinion, there are five in particular that we think are worth your time.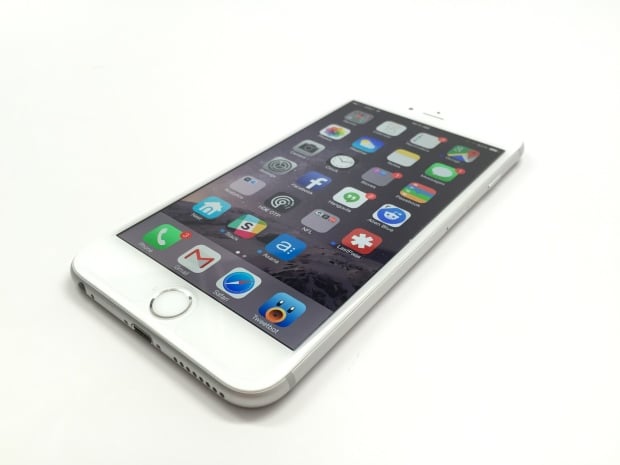 We are constantly bombarded with questions about iPhone 6 Plus alternatives to look at. There are a number of different devices that we could recommend as the smartphone market is full of solid big screen choices but we want to narrow things down a bit and take a look at what we consider the top five iPhone 6 Plus competitors available right now.
These devices represent the devices that we'd recommend to friends and family. And while our list may differ from yours, these are the devices that Gotta Be Mobile editors have selected for recognition this month. We feel like the devices listed here deliver the best, all-around package for this month and this month alone.
With that in mind, here are the five iPhone 6 Plus alternatives for January, 2015.
Samsung Galaxy Note 4
The new Galaxy Note 4 is a massive step up from last year's Galaxy Note 3 and it combines a beautiful Quad HD display with new S Pen features and an updated camera. While it's on the expensive side, it's arguably the best big screen smartphone on the market and a true rival to the iPhone 6 Plus.
Samsung's Galaxy Note 4 arrived in October to tons of anticipation and it's as good as advertised. It offers you a massive 5.7-inch display, an improved design that combines plastic with metal, a camera with Optical Image Stabilization, and a speedy processor that's capable of providing excellent multitasking and gaming.
We haven't seen any big time Galaxy Note 4 deals emerge just yet but we should start to see the Galaxy Note 4 price drop as we move closer the Galaxy S6 launch date. Keep that in mind because the Galaxy Note 4 costs just as much as the iPhone 6 Plus, a device that probably won't move much in price until we get close to the 2015 iPhone.

This article may contain affiliate links. Click here for more details.