iPhone 6 Plus vs iPad Mini: 4 Key Details
The iPhone 6 has officially been announced and will release on September 19, but in the meantime you're probably pondering about which iPhone 6 model you're going to buy. Of course, if you didn't get in on the pre-order action, it's probably too late to get a launch-day iPhone 6, but we reckon inventory will come back to normal levels soon enough.
The new smartphone will come in 4.7-inch and 5.5-inch flavors, with the larger version almost creeping up towards iPad mini status.
If you're also in the market for an iPad, this may have you debating whether you should buy the 5.5-inch iPhone 6 Plus and skip the iPad, or get the smaller 4.7-inch iPhone 6 and get an iPad separately, that way you'll still have a device with a larger screen for movies, games, etc.
Read: 5 Things I Learned Using the iPhone 6 Plus for a Day
The screen size of the iPhone 6 Plus wouldn't provide quite the screen real estate of an iPad mini, but it might be large enough for some users to adequately enjoy movies and games.
A 5.5-inch smartphone is nothing unheard of, and there are several smartphones on the market that boast such a massive display, including the new Galaxy Note 4, which comes with a 5.7-inch screen.
Technically, you could buy the 5.5-inch iPhone 6 Plus and have it double as a smaller tablet, but this isn't the best choice for everyone. If you're not sure what you should do, here are 4 key details that you should know, and hopefully this aims you in the right direction as far as what you should do.
Consider the Cost
If you're unsure whether you should just get the iPhone 6 Plus or get the smaller 4.7-inch model along with an iPad mini, consider how much each option will cost you.
The iPad mini starts at $299 for the original model with the older A5 processor, and the newer iPad mini with Retina display starts at $399, which comes with the newer A7 processor that's also in the iPad Air and the iPhone 5s.
If you buy a 4.7-inch iPhone 6 on-contract as well as the original iPad mini, you'll be spending at least $500 for the pair, whereas if you were to just get a 5.5-inch iPhone 6 Plus, the cost would only be $300, seeing as how that's the starting price for the larger model.
Of course, this doesn't account for the monthly service charges, but we're canceling that out, seeing as you'd be paying those costs with either option.
iPhone 6 Will Be Faster
The iPhone 6 comes with better internal and features all around. It has the newer A8 processor that's faster than the iPad mini's A7 chip, and the camera is undoubtedly way better than any past Apple product, making it the only choice if performance and features are the most important to you.
The iPad mini with Retina display still has capable performance, so the A7 processor that it's running is nothing to scoff at, but the iPhone 6's A8 processor will simply be faster. Will you notice a difference in performance between the two devices? If you placed them side-by-side, then yes, you would most likely notice a slight difference in performance.
However, using them separately probably wouldn't warrant a huge difference to the naked eye. This means that performance between the iPhone 6 and the iPad mini with Retina display probably isn't that big of a factor when deciding, but if you simply need the latest and greatest device, the iPhone 6 is the obvious choice for now.
You'd Only Need One Device
If you're thinking about buying a 5.5-inch iPhone 6 Plus to use as both a phone and a tablet, then you'd only be carrying around one device, as opposed to two different devices.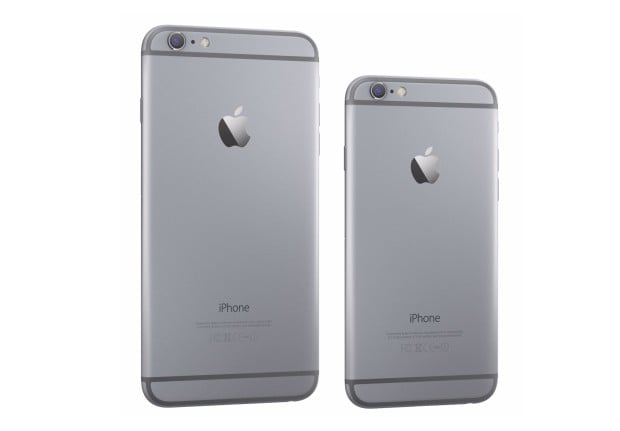 This is especially useful for when you want to pack light and don't want to bother with carrying around your phone, as well as a tablet. With a 5.5-inch iPhone 6, you would only have the phone itself that would act as both your phone and your tablet, making it a nice convenience for traveling or commuting.
iPad Mini Has a Larger Screen
Of course, while the iPhone 6 Plus has a huge screen, the iPad mini's display is still larger, with its 7.9-inch screen. Movies will look better, you'll have a better experience with games, and the larger screen in general is great whenever you can use it.
With that said, those who buy a 5.5-inch iPhone 6 Plus in place of a tablet will obviously be making some sacrifices with screen size. Of course, 5.5 inches is plenty big for a smartphone, but you'll have to make sure that this size is large enough to take the place of a tablet in your workflow.
We suggest going to an Apple Store or a retail store that sells the iPhone 6 and trying out the 5.5-inch version for yourself. From there, you can get a good idea of just how large the screen is and whether or not it will suit your needs without the larger 7.9-inch display of the iPad mini.

This article may contain affiliate links. Click here for more details.