iPhone 6 Plus vs iPhone 4s: 5 Things Upgraders Need to Know
With the iPhone 6 and iPhone 6 Plus now on shelves, those still holding onto the iPhone 4s have a tough decision to make. This iPhone 6 Plus vs iPhone 4s comparison addresses the most important differences that buyers need to know about.
Three years ago, the iPhone 4s was the best iPhone that money could buy. The device, which shared features with the iPhone 4, delivered a solid design, new specs including an improved camera and processor, and the well known personal assistant Siri. It was scooped up by millions of consumers and it remains in the hands of many consumers in the United States and around the world.
It's hard to recommend the iPhone 4s now, especially with the iPhone 5s down to $99 or less on-contract, though we imagine most people aren't weighing an iPhone 4s purchase. No, a vast majority of people comparing the iPhone 4s to the iPhone 6 Plus are current iPhone 4s owners looking to make the switch after three years with Apple's aging former flagship. As we've pointed out, it's not going to be an easy decision.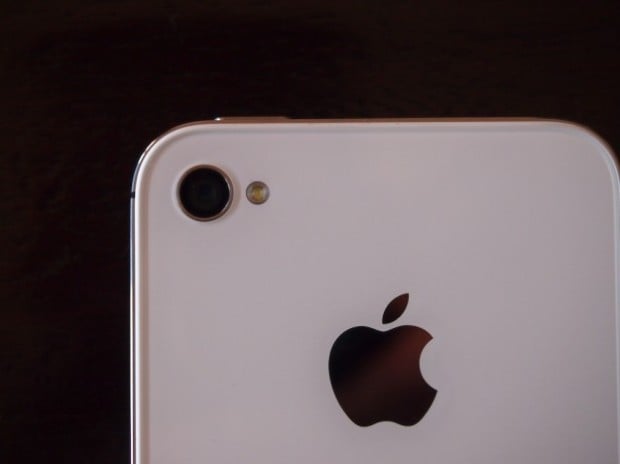 The iPhone 4s is still a decent enough smartphone and it recently got updated with Apple's brand new iOS 8 update, an update that delivers brand new features to a device that's now three years old. In other words, iPhone 4s users don't need to rush into an upgrade.
Earlier this month, Apple debuted its new iPhone 6. The new iPhone 6 comes in two different sizes with two different names. The 4.7-inch model is the iPhone 6 while the 5.5-inch model is called iPhone 6 Plus. Both come with some significant upgrades including high-powered hardware, updated iOS 8 software and a brand new look. They're tempting, to say the least.
We can't tell you what to do but we can push you in the right direction and that's what we aim to do right now. Here, we take a look at the five most important things buyers need to know about the large iPhone 6 Plus vs iPhone 4s.
iPhone 6 Plus Size vs. iPhone 4s Size
The iPhone 4s design was a huge step up from the plastic design on the iPhone 3GS. With the iPhone 6, Apple ditched glass (and plastic) and the iPhone design has shifted to a pure metal look that's feels a whole lot different than the iPhone 5s or iPhone 4s.
The new design comes in addition to a larger form factor that Apple's used to accommodate the increase in screen size. Apple's iPhone 6 Plus is Apple's largest iPhone ever and it dwarfs even some of the top Android smartphones on the market. The iPhone 4s looks miniscule compared to the iPhone 6 Plus and the photo below will give you an idea of how the dimensions stack up.
For those that like to deal in numbers, here's how it stacks up that way:
iPhone 6 Plus – 158.1 x 77.8 x 7.1mm – 172 grams
iPhone 4s – 115.2 x 58.6 x 9.3 mm – 140 grams
This comparison is interesting for a few reasons. One, the iPhone 6 Plus is massive and it's going to take a huge adjustment from those that are used to a 3.5-inch display. It's not going to be as pocketable as the iPhone 4s and it's probably going to be a lot harder to use with just one hand. The iPhone 4s is very easy to use with one hand.
The iPhone 6 Plus is much thinner than the iPhone 4s and the difference in weight isn't all that significant. The iPhone 5s, by comparison, weighs just 112 grams. The iPhone 4s is a heavy smartphone.
iPhone 6 Plus Display vs. iPhone 4s Display
When you start to compare the iPhone 6 Plus vs iPhone 4s screen size and specs there are some very distinct differences that upgraders need to be aware of. The iPhone 4s display is, again, much smaller than the 5.5-inch display on the iPhone 6 Plus. Apple's iPhone 4s does not come with the same high resolution Retina HD display that Apple's tacked onto the new iPhones.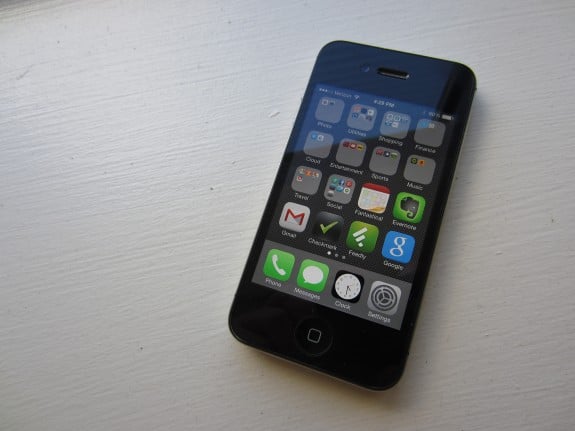 Here's how it breaks down:
iPhone 6 Plus – 5.5-inch 1,920 x 1080  – 401 pixels per inch
iPhone 4s – 3.5-inch 960 x 640 – 326 pixels per inch
Essentially you're looking at a bigger display that delivers better looking images and video thanks to advancements in screen technology and a higher resolution. Keep the trade off in mind though. The larger display means that the overall size of these phone is going to be bigger, something that, again, makes it a little harder to use with one hand.
To accommodate those making the switch, Apple added a one-handed mode called Reachability that allows you to slide the top of the display down to reach the upper edge.
The larger screen though is much better suited for watching content, playing games, reading books, and browsing the web. iOS 8 on a 3.5-inch display feels extremely cramped.
iPhone 6 Plus Specs vs. iPhone 4s Specs
Not every iPhone 4s owner wants to compare specs of an older phone to the specs of a newer phone, but if you do, the iPhone 6 Plus is a clear winner. Apple adds faster WiFi, a new 64 bit processor that unlocks better performance and gaming and more. All of these features should make an upgrade look pretty tempting in the days ahead.
iPhone 6 Plus Specs
Apple A8 64-bit Processor
iOS 8
5.5-inch Retina HD display
16GB / 64GB / 128GB storage options
1.2MP front-facing camera
8MP rear-facing camera with Optical Image Stabilization
2,915 mAh battery
4G LTE
802.11ac WiFi
Touch ID Fingerprint Sensor
NFC
iPhone 4s Specs
Apple A5 processor
iOS 8
3.5-inch Retina display
8GB / 16GB/ 32GB / 64GB storage options
0.3 VGA front-facing camera
8MP rear-facing camera
802.11 b, g, n WiFi
The iPhone 4s' specs are trumped by the specs found on the iPhone 6 Plus. The iPhone 4s still sports decent specifications but the A8 processor and the larger battery sizes helps the iPhone 6 Plus deliver a better all-around performance, something that shouldn't come as much of a surprise given the age gap between the two.
iPhone 6 Plus vs. iPhone 4s Features
Apple's new iPhone always comes with a ton of new features and Apple's new iPhones both offer some likeable new features that might make the upgrade worth it to many iPhone 4s users.
When you upgrade to the iPhone 6 or iPhone 6 Plus, you'll get a much better camera, faster internet and now the option to make payments using Apple Pay by tapping the iPhone to a credit card reader.
Camera – The new iPhone 6 Plus includes an 8MP camera with a better sensor that will take better photos than the iPhone 4s. The iPhone 6 Plus features Optical Image Stabilization that minimizes shakiness for better quality photos and video.
Apple Pay – NFC in the iPhone 6 Plus will allow you to pay for things with the device itself. This does not come with the iPhone 4s.
Storage – The Phone 6 Plus is available with up to 128GB of storage and 64GB is now $100 cheaper.
Touch ID – The fingerprint sensor inside the home button provides added security and convenience. This doesn't come with the iPhone 4s either.
4G LTE – The iPhone 6 Plus comes with 4G LTE which provides faster data speeds. The iPhone 4s is stuck on "4G".
One thing that we should also point out is that the iPhone 4s will not be compatible with the Apple Watch that's coming to shelves in early 2015. Both the iPhone 6 and iPhone 6 Plus will be compatible though.
iPhone 6 Plus vs. iPhone 4s Software & Updates
iOS 8 represents the iPhone 4s' third major iOS update. Apple typically outfits iPhones for three years before casting them off to the side. This means that the iPhone 4s may not get next year's iOS 9 update. This is something that's going to make the upgrade to the iPhone 6 Plus a little bit more attractive to those looking to finally upgrade.
On the iPhone 6 Plus, support is just starting.What this means is that you can expect three or more years of support for new software updates. It also means that the iPhone 6 Plus will likely get better versions of upcoming iOS updates. Apple will often strip out features in an effort to improve performance on older devices.