iPhone 6 Pre-Order Date: What to Expect
Apple's iPhone 6 pre-order date is confirmed for September 12th which means that consumers only have a few days before the new iPhone release goes on sale for the first time. With consumers gearing up for the start of early orders, we want to take a look at what prospective buyers can expect from the iPhone 6 pre-order date.
Yesterday, Apple finally took the curtain down from around its brand new iPhone. The company's new iPhone is dubbed iPhone 6 and it will be coming in two different versions: The 4.7-inch iPhone 6 and the larger 5.5-inch iPhone 6 Plus, the latter of which commands a much steeper price. The iPhone 6 starts at $199 while the iPhone 6 Plus starts at $299.
Update: iPhone 6 Carrier Comparison
The iPhone 6 and iPhone 6 Plus both come with sleek and slim metal designs, A8 processor, upgraded cameras including Optical Image Stabilization on the iPhone 6 Plus, tons of storage options, Retina HD displays, a number of different price points, major U.S. carrier options, and Apple's new iOS 8 operating system. They immediately become two of the top smartphones on the market and two devices worthy of a look.
At yesterday's event, Apple confirmed many of the other pertinent iPhone details including the iPhone 6 release date and the iPhone 6 pre-order date. As expected, the gap between the iPhone 6 announcement and the iPhone 6 pre-order date is extremely tight and doesn't leave much wiggle room for those thinking about an upgrade.
Apple's iPhone 6 pre-order date is coming September 12th, or, this Friday. iPhone 6 pre-orders should start at midnight on Friday. The timing means that consumers will have only have had two full days to consume all of the iPhone 6 details. That's not a lot of time and we want to make sure you're all prepared when the time comes.
Read: iPhone 6 Pre-Order Tips
With iPhone 6 pre-orders just hours away, we want to take a look at what we expect from the iPhone 6 pre-order date for the iPhone 6 and iPhone 6 Plus.
iPhone 6 Pre-Order Time
Yesterday, Apple announced that it would begin taking iPhone 6 pre-orders starting on September 12th, a date that lands this Friday. At the time, the company did not announce an iPhone 6 pre-order time, or, the time at which iPhone 6 pre-orders will begin through its website. Well, thanks to U.S. carriers, we now know when to expect the iPhone 6 pre-order time.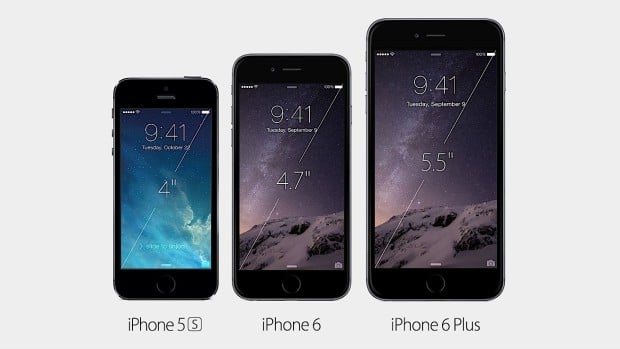 As expected the iPhone 6 pre-order process will begin at Midnight PST. That means that those of you on the East Coast should expect to have to get up early on Friday morning if you want to put in an iPhone 6 order. AT&T, Sprint, T-Mobile, U.S. Cellular, Verizon, and Apple, at the very least, will have pre-orders available at Midnight and we could see others like C Spire and retailers like RadioShack offer something similar.
Many iPhone 6 Pre-Order Options
If you're looking to pre-order the iPhone 6, expect to have a number of pre-order options at your disposal. AT&T, Sprint, T-Mobile, U.S. Cellular, Verizon, and Apple's online portal will all begin taking pre-orders at Midnight on September 12th. There will also be a number of other ways to pre-order the iPhone 6 or iPhone 6 Plus.
Best Buy, RadioShack, Sam's Club, Target, and Walmart will also start taking pre-orders on September 12th though their pre-orders are a little different. Walmart, for instance, will start taking pre-orders at 9AM when stores open. These pre-orders are not as ideal as the initial round but they're an option for those that don't want to wake up early to pre-order the iPhone 6 or iPhone 6 Plus.
iPhone 6 Pre-Order Date Sell Out
We fully expect both the iPhone 6 and iPhone 6 Plus pre-orders to sell out within hours of going on sale. The iPhone is always a hot commodity and the iPhone 6, with its larger displays, should be one as well. And being the hot commodity that it is, the iPhone almost always sells out. The iPhone 6 and the iPhone 6 Plus are huge overhauls and should sell out before the day is done.
It doesn't help that iPhone 5 users that bought the device two years ago are also going to be coming off-contract this month. There are millions of iPhone 5 users that might be looking into an iPhone 6 and so we will not be surprised if and when the iPhone 6 sells out through Apple's stores and through carrier stores. Look for shipping times to get crazy in the hours after it arrives.
iPhone 6 Plus Sell Out First
We expect the larger, iPhone 6 Plus to sell out first. It's going to be a popular phone, sure, but credible iPhone 6 rumors suggest that the device entered production late and that supply is going to be tight as we head into the iPhone 6 pre-order date. We heard similar rumors about last year's gold iPhone 5s and they turned out to be accurate.
This is a new product category for Apple and we expect it to go through some growing pains. We expect the iPhone 6 Plus to be the first off the board during the Apple pre-order and we would not be surprised if it sold out a few hours ahead of the smaller iPhone 6.
There's almost certainly going to be a ton of demand for this device and we get the feeling that Apple's supply isn't going to be able to keep up.
Gold iPhone 6 Problems
Speaking of the gold iPhone 6, we expect the gold versions of the iPhone 6 to start selling out first. Gold was the most popular color last year and Apple is offering the same three colors this time around for the iPhone 6 and iPhone 6 Plus. Apple has likely worked out its supply issues but we still expect the gold color to go fast given its popularity.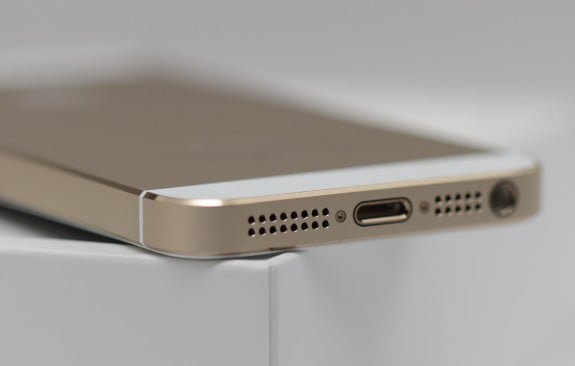 If you're looking to snag a gold version of the iPhone 6 or iPhone 6 Plus, you would be wise to get on early to pre-order. We expect stock to be limited in the hours after Midnight.
iPhone 6 Pre-Order Date Issues
We expect there to be issues on the iPhone 6 pre-order date. Last year's iPhone 5s release date was relatively smooth compared to years past. However, we're expecting more demand for the iPhone 6, a larger screen iPhone with a redesign. In other words, there's a good chance more people are going to pre-order and thus, more chance for issues.
With the iPhone 5, we literally saw websites crumble under the load. The Apple Store came to a halt and carrier portals like AT&T.com started turning up errors. We're not expecting the same chaos that we saw with the iPhone 5, we have a feeling companies improved things behind the scenes, but we would expect a few hiccups here and there at least. There almost always are problems.
One way to avoid these problems is by using the Apple Store application for iPhone and iPad. We used it last year during the iPhone 5s ordering process and came out un-phased. Those looking to go through the actual websites should prepare for the worst.
Early iPhone 6 Shipping Dates
Expect your iPhone 6 shipping details to be extremely vague out of the gates. We typically see shipping details come together the week of the iPhone 6 release so buyers need to remain patient. One thing that we can tell you is that you should expect delivery services to adhere to Apple's release date. In other words, expect your iPhone 6 pre-order to arrive on September 19th and not before.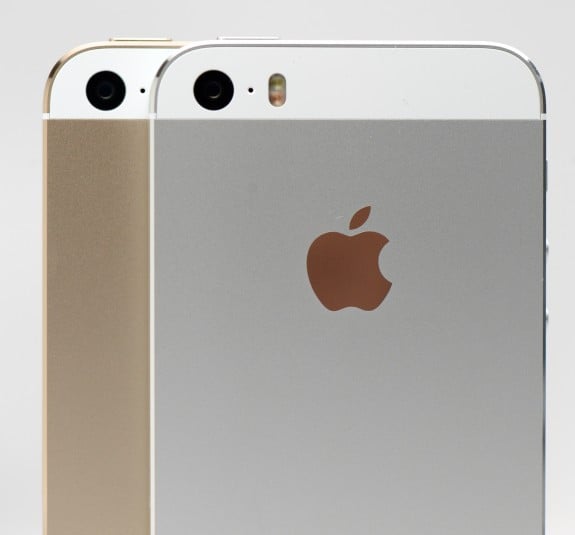 Carriers often release Android smartphones ahead of time to those who pre-ordered, that's not the case with Apple. We tend to see it create a spectacle on the actual iPhone 6 release date with lines and deliveries and more.
iPhone 6 Deals Without Catches
If you're looking for an iPhone 6 deal on the iPhone 6 pre-order date, expect there to be a catch. For instance, Verizon is offering a "free" iPhone 6 deal but it requires users to trade-in their old iPhone for a Verizon gift card.
RadioShack is also offering an iPhone 6 deal. Those that order through the retailer will get a $50 iTunes card. However, buyers must sign a new two year agreement to qualify.
There will be iPhone 6 deals to be had this Friday but we expect them all to come with a ton of caveats attached them.