iPhone 6 Pre-Order Problems Plague Buyers
Record iPhone 6 pre-orders continue ahead of their release date this Friday though iPhone 6 pre-order problems continue to plague those that tried ordering an iPhone 6 or iPhone 6 Plus ahead their official release.
Last Friday, Apple put the iPhone 6 and iPhone 6 Plus on sale, giving consumers around the world a chance to order the new iPhones ahead of their upcoming release date on September 19th. Apple's iPhone 6 and iPhone 6 Plus pre-orders went live thru Apple and various carrier websites at 12AM PST and almost immediately, consumers ran into problems.
Apple's online portal did not go live at midnight and instead, consumers were greeted with a error messages. Carrier websites were a little bit better though we did see buyers run into an assortment of issues in the hours after pre-orders started. And while some of those iPhone 6 pre-order problems have been solved in the days since the pre-order date, others are still plagued by iPhone 6 pre-order problems.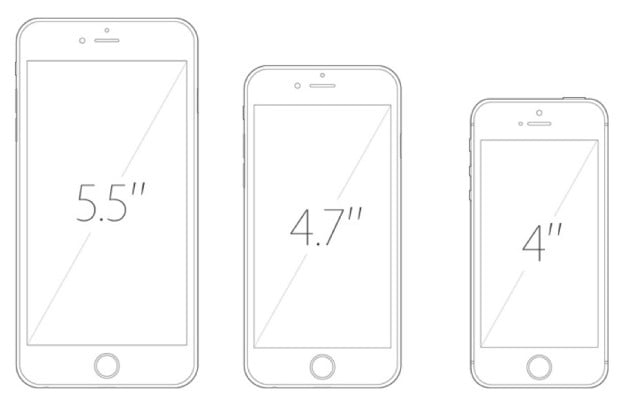 We've seen a number of iPhone 6 buyers complain about an assortment of problems. One Redditor relayed his terrible pre-order experience with AT&T that started at 3AM EST last Friday and ended with him not getting an iPhone 6 for release day. Instead, he's looking at a shipping date in the month of October through Apple.
Others are complaining about terrible experiences with AT&T's iPhone 6 pre-ordering process and Verizon's pre-ordering process as well. For many users, the experience has been nothing short of a nightmare and reminiscent of the problems iPhone 5 pre-orderers endured two years ago when Apple's released its last big update to iPhone.
One story in particular caught our eye though. A reader chimed in with an extensive timeline regarding her failed AT&T iPhone 6 pre-order and it's reminiscent of many of the iPhone 6, iPhone 5s and iPhone 5 pre-order horror stories that we've seen in the past three years.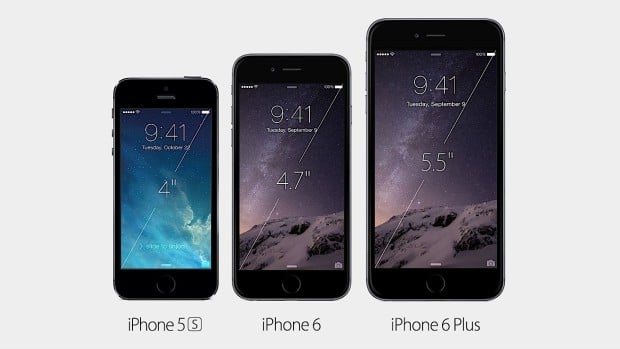 In an email titled "Going through hell for an iPhone," this reader outlined the comedy of errors that have prevented her from paying AT&T for her 64GB iPhone 6, cancelling her pre-order and ensuring a smooth deliver for September 19th. Here's how her iPhone 6 pre-order experience with AT&T, one of the nation's largest carriers, has gone thus far.
9/12/14, Midnight: She gets an email confirmation from AT&T for an iPhone 6 order.
9/12/14, 3:45AM: She gets an email from AT&T telling her they had problems processing the order. AT&T provides a number to call in order to get the iPhone 6 order squared away.
9/12/14, 10AM: She tries to call the number in the email to rectify the situation. AT&T's automated service says that her order has been pended. She puts in her credit card information and AT&T disconnects the call. We heard similar stories from other iPhone 6 buyers who claimed that AT&T's automated service failed in the hours are the pre-order.
9/12/14, Noon: She calls again and the automated service now says that order is processing and not pended.
9/12/14, 6:45PM: She receives a text from AT&T saying that her order is pended and that she needs to call to fix the problem. At this point, she says, she's starting to go crazy.
9/13/14, 9AM: She calls AT&T again and is on hold for more than an hour. She hangs up after wasting an hour of her time.
9/14/14, 10AM: She tries to call AT&T back, just to see if it will go thru. She's on hold for another 10 minutes before calling it quits a second time. At this point, she's yet to speak to anyone on the phone, two days after placing an order.
9/14/14, 3PM: She goes to a local AT&T store to talk to a real person. She finally gets to talk to someone and instead of fixing the problem, she waits 15 minutes just for management to say they can't do anything on their end. It appears to be a problem with the system.
9/15/14, 9AM: She's finally able to live chat with someone on AT&T's website. The agent tells her that she can't help me via live chat and gives me another number to call knowing exactly what her issue is. She calls that number, is promptly put on hold for 25 minutes just so that the agent can tell her that she can't help in that particular department and that she's going to transfer her. She is put on hold again and after 20 minutes, hangs up.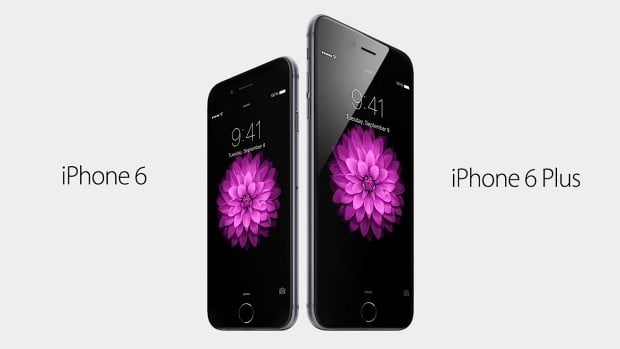 At this point, three days after successfully placing an iPhone 6 pre-order, she's not sure if she's going to get one on Friday's release date. She's not the only one that's wrapped up in this mess, a mess that may not get cleaned up for many users until after September 19th and after Apple's iPhone 6 and iPhone 6 Plus start shipping to doorsteps across the United States.
Today, Apple announced record iPhone 6 pre-orders with over four million iPhone 6 models sold in the first 48 hours. It also says that due to demand, some pre-orders will be delivered in October.
Demand for the new iPhones exceeds the initial pre-order supply and while a significant amount will be delivered to customers beginning on Friday and throughout September, many iPhone pre-orders are scheduled to be delivered in October. Additional supply of iPhone 6 and iPhone 6 Plus will be available to walk-in customers on Friday, September 19 at 8:00 a.m. local time at Apple retail stores. Customers are encouraged to arrive early or order online from the Apple Online Store (www.apple.com) to pickup in-store or receive an estimated delivery date. Both models will also be available on Friday from AT&T, Sprint, T-Mobile, Verizon Wireless, additional carriers and select Apple Authorized Resellers.
After hearing these horror stories, those with iPhone 6's confirmed for arrival in October should be feeling lucky.

As an Amazon Associate I earn from qualifying purchases.