iPhone 6 & iPhone 6 Plus Pre-Orders: 7 Key Details
Apple's iPhone 6 pre-order date is now here which means that both the iPhone 6 and iPhone 6 Plus are now on sale ahead of the iPhone 6 release date next week. With pre-order details swirling around after midnight orders, we want to take a look at the seven key details regarding Apple's iPhone 6 and iPhone 6 Plus pre-orders.
On Tuesday, Apple took to the stage at DeAnza College and announced this year's new iPhone release. The company's brand new smartphone is dubbed iPhone 6 and it will be coming in two different versions: The 4.7-inch iPhone 6 and the larger 5.5-inch iPhone 6 Plus. As we now know, the two will take over the flagship role from last year's iPhone 5s and push the iPhone 5c down to Apple's free on-contract slot.
Apple's brand new iPhones both come with sleek and slim metal designs, A8 processor, upgraded cameras including Optical Image Stabilization on the iPhone 6 Plus, tons of storage options, Retina HD displays, a number of different price points, major U.S. carrier options, and Apple's new iOS 8 operating system. Apple's two new iPhones have already generated a lot of excitement and considering what has gone down in the last few hours, it's safe to say that they'll generate quite a few sales as well.
Last night, Apple put both phones on sale for the first time, offering buyers a chance to pre-order both the iPhone 6 and iPhone 6 Plus ahead of the iPhone 6 release date on Friday, September 19th. Per usual, the iPhone 6 pre-orders produced a chain reaction of events that iPhone 6 pre-orderers and perspective iPhone 6 buyers need to be aware of as we move deeper into September and closer to the actual release date.
With the smoke still settling around iPhone 6 pre-orders, we want to take a look at the seven most important details we think you need to know about as we approach September 19th and the arrival of the iPhone 6 and iPhone 6 Plus.
iPhone 6 Shipping Times Slip
iPhone 6 shipping times have started to slip due to the volume of iPhone pre-orders received in the last few hours. It's still not clear how many pre-orders Apple has taken for its iPhone 6 and iPhone 6 Plus but according to an Apple spokesperson, it appears that the iPhone 6 pre-order hit new sales records. This lines up with what AT&T has said about demand for the iPhone 6 and iPhone 6 Plus. It has been overwhelming.
Apple's iPhone 6 shipping times are holding up pretty well and select iPhone 6 models going out of stock. The iPhone 6 Plus on the other hand is currently experiencing some massive shipping delays that have pushed out all models beyond the September 19th release date next week. In other words, some of you are going to have to lineup.
At AT&T, shipping times for most models have been pushed back though some remain in the 7-14 day range which means that there's a chance they could arrive on or around September 19th. Sprint's store appears to be down though it's not clear if the carrier has stopped taking pre-orders or if it's simply a maintenance issue.
Verizon's iPhone 6 pre-orders, most of them, have been pushed into October. There are a few iPhone 6 models available for the September 19th release date but we typically see all models pushed back in the days after the initial rush.
iPhone 6 Pre-Order Problems
We've heard from a number of people who are dealing with an assortment of iPhone 6 pre-order issues. From credit cards not being processed to shipments being swapped from confirmed to pending to orders disappearing, there have certainly been some hiccups in the last 10 hours. And that's to be expected, this always happens when the iPhone goes up for pre-order.
The absolute worst thing you can do is panic. Apple, AT&T and others have improved their internal systems over the years but they're still not perfect. In other words, there's a good chance that what's showing on the website isn't an accurate representation of what's going on. This is crunch time and their servers are working harder than usual.
Most companies will typically keep a hold on pre-orders for about a week so you should have time between now and the iPhone 6 shipping date to get everything squared away. Customer service agents are going to be slammed today so we don't recommend going that route just yet. Instead, wait for the weekend after all the ho0pla has died down.
Talking to a real person often generates better results than trying to outsmart the computer. Be patient and know that these problems typically get resolved in the days after the pre-orders start.
iPhone 6 Plus Sold Out
From what we can tell, the iPhone 6 Plus, the larger 5.5-inch iPhone 6, is sold out just about everywhere. Apple, AT&T, and Verizon are all showing delayed shipping times for the larger model and the Apple Store in particular is showing shipping times that are pressing out into several weeks. These will probably continue to get worse as volume increases.
What this means is that those who want an iPhone 6 Plus next week are going to want to take one of two routes. First, you can line up on release date outside of an Apple Store, retailer or carrier location and take your chances. Stock is typically a bit uneven, especially at non-Apple stores so it's certainly going to be a risk for most of you.
We highly recommend checking out stores that don't produce a lot of foot traffic. In the past, we've had success with carrier kiosks inside of malls. Those are certainly worth checking out.
The other route you can take is a pre-order thru a retailer in the United States. It might not be the most efficient way to lock down an iPhone 6 Plus but it's a way nonetheless.
Gray iPhone 6 Tough to Find as Well
We're also noticing that the gray iPhone 6 and iPhone 6 Plus are both tough to find at the moment. We're confident that this is not a supply issue and it looks like gray might have overtaken gold as the company's hot seller.
iPhone 6 Pre-Orders Still Available
iPhone 6 and iPhone 6 pre-orders are still available through Apple and its carrier partners but now that the clock has struck 9AM, retailers in the United States are now taking reservations for both the iPhone 6 and iPhone 6 Plus.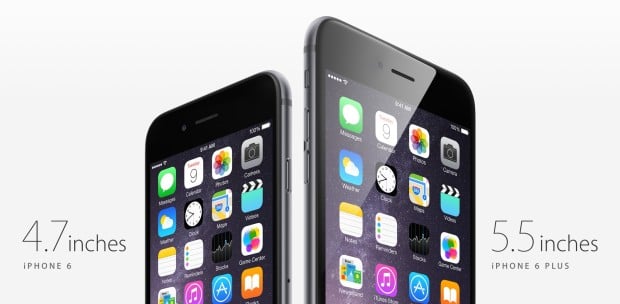 Best Buy, Target, Sam's Club, Walmart, and RadioShack should all be taking orders for the iPhone 6 and iPhone 6 Plus starting today. In the past, we've had some bad experiences with retailers, namely Best Buy, because they typically don't have the same kind of stock that Apple and its carrier partners do. This often leads to sell outs and delayed shipments.
We also recommend taking a look at non-corporate carrier-branded stores. Often times, these third party places will take pre-orders ahead of the release date. If you have one in your area and you want to avoid lines, it's worth checking out.
iPhone 6 Release Date Pickup
Apple is still offering in-store release date pickup on some of its iPhones. So, if you want to order for release day and don't think you'll be home to accept the package (it requires a signature), this is a perfect way to get this done. It's only offered to select models at the moment which means that you'll want to act quickly before it's too late.
Smaller Carriers Incoming
Quick reminder. These carriers, AT&T, Sprint, T-Mobile, U.S. Cellular, Verizon and C Spire aren't the only carriers set to release the iPhone 6 and iPhone 6 Plus.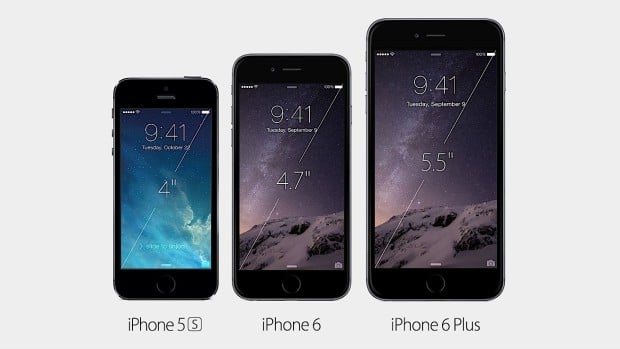 In late September, a number of other carriers will release the iPhone 6 and iPhone 6 Plus, followed by even more carriers at some point in the future. So, if you're not sold on any of these big name carriers and their data plans, wait a little bit to weigh your options. As we've told many buyers, there is no need to rush in and pre-order just because shipping times are slipping.